10 ways to support better decisions
News
Arts + Culture
BY
The Ethics Centre

21 NOV 2019
Across every project and conversation we engage in, one theme is abundantly clear: ethics is about making good decisions.
Helping people and organisations to make their way through complex decisions is at the core of what we do at The Ethics Centre. Our Executive Director, Dr Simon Longstaff, who joined the Centre 30 years ago as our very first employee, says this has always been at the core of our work.
"A lot of people, when they hear the word 'ethics', think it's about codes or compliance or being holier than thou." Simon explains.
"But I have never thought of ethics like that. Instead, ethics is about everyday decision making, with the knowledge that each of these choices shapes the world in some way."
We're living in an age of unprecedented change and increasing complexity. In times like these, those who lead and guide us, and the institutions we rely on, need ethics more than ever before – as do our children.
The activities outlined in the 2018-19 Annual Review showcase our work and attest to our ongoing capacity to generate impact in the world – advocating for ethics, and guiding quality decision making and choices that are good and right.
We would like to express our heartfelt thanks to our supporters for believing in us and sharing in our passion for a better world. We are proud to share the highlights of another busy, fruitful year with you:
We returned a new and powerful Festival of Dangerous Ideas, bigger and better than ever to a sold-out crowd of 14,000+ seats. FODI explored big realities and sharp new ideas across 28 sessions, with 41 speakers and performers, along with an art program that offered new ways of exploring the hard truths that lie ahead. Watch the recap here.
We advocated for eight key principles for ethical technology, by developing a guide for industry to inform design. With technology shaping us as much as we shape it, ethical consideration is imperative from the outset – and we've seen many examples of the fallout when we don't. We've shared our research with major tech players including Atlassian, start-ups, individuals and the NSW and federal governments, to inform their work across the year. You can download the guide here.
We explored the multifaceted issues we face as part the human experience, in our event programs throughout the year. Over 8,000 people joined us to delve deeper and work through the often divisive issues we face such as free speech, our reliance on fossil fuels, immigration, messing up, telling lies, and hedonism. View our past programs here.
We informed powerful cultural change at Cricket Australia, in a major review into the national governing body for the game in Australia.In the wake of the famous ball-tampering incident in South Africa, we were commissioned to review their culture and subsequently made 41 recommendations for change. The review has informed large-scale positive transformation for the organisation and cricket in Australia, and inspired an international conversation around sporting ethics and governance.
We guided ethical thought and action, by publishing over 100 articles on current ethical issues, tools and resources, which were absorbed by over 600,000 readers. They examined everyday life, and addressed the topics and concerns of the moment such as Israel Folau, the Christchurch mosque shootings and genetic modification, in the hope of guiding and informing better choices.
We advocated for change at a policy level, through submissions to the Aged Care Commission, The Royal Commission into Financial Services, and Operation Eclipse, the NSW Independent Committee Against Corruption (ICAC) for ethical policies, laws and practises.
We delivered education, training, workshops and speaking engagements to 45 organisations across Australia and the Pacific. Over 4,500 people expanded their ethical leadership capabilities and ethical literacy in 65 training programs across the year.
We brought leaders together to find solutions, through The Ethics Alliance, our corporate membership program. This year saw the program deliver the first ever business ethics magazine, collaborate with members and industry to solve the ethical tensions in supply chains, and brought together leading minds to find solutions to the challenges members were facing.
We pivoted our structure to launch a new innovation department, engaged in building new products and tools to support better decision making. The team have already realised a major goal with the launch of an interactive online decision making platform called FieldKit which was released to all members of The Ethics Alliance.
We had over 350 conversations that shaped the public dialogue, speaking with a host of media from broadcast, through to print, community radio and podcasts about ethics, its importance and its role in the issues we face as a society.
Like you, we care passionately about the world we leave behind for future generations. As we approach our 30th anniversary in 2020, we look to build on 30 years of impact, to extend our reach and amplify ethics within society now and into the future.
To find out more about our work you can read our Annual Review here.
---
Get the latest inspiration, intelligence, events & more.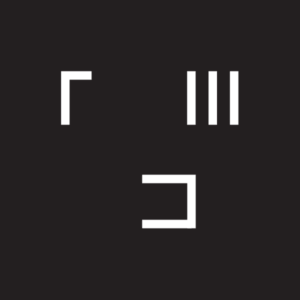 BY
The Ethics Centre
The Ethics Centre is a not-for-profit organisation developing innovative programs, services and experiences, designed to bring ethics to the centre of professional and personal life.
---
You may also be interested in...