In one of those 'bitter-sweet' moments, I need to report the retirement of one of the Centre's most important members of staff, Tess Howard.
Anyone who has dealt with Tess, over her twenty years of service to the Centre (and who has not!) will have had the privilege of encountering a person of unfailing warmth and decency.
For Tess, working at the Centre was never just a 'job'. Nor were its members, clients, staff (employed and volunteers) merely 'stakeholders'. Tess brings everyone into relationship and her work has always had the character of being a vocation – no matter what her role.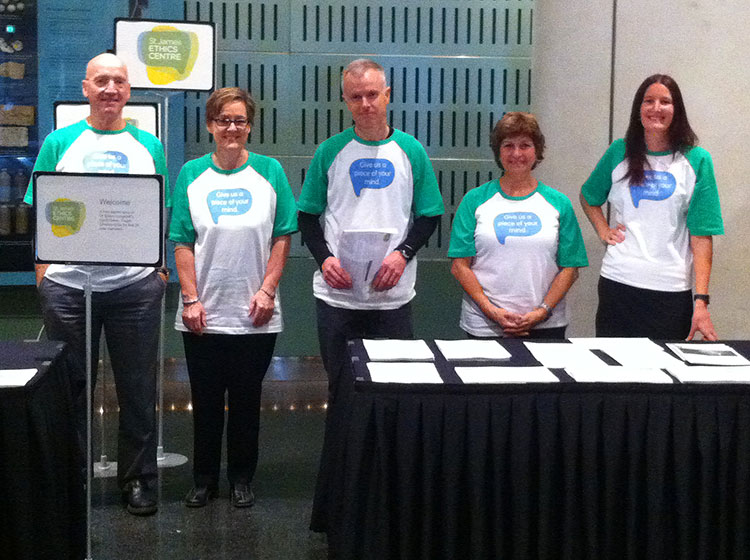 As it happens, Tess is one of two remarkable sisters who have worked with us. The first of the pair to join was Antoinette Simon – who similarly provided the 'interpersonal glue' for multiple generations of Vincent Fairfax Fellows.
As noted above, it was around twenty years ago that Ant introduced us to her (slightly) older sister, Marie-Therese – known to all as Tess. They are a formidable pair. I would occasionally run into them at the Royal Easter Show. Barely recognisable under a billowing cloud of show-bags, no one there was ever going to be having more fun.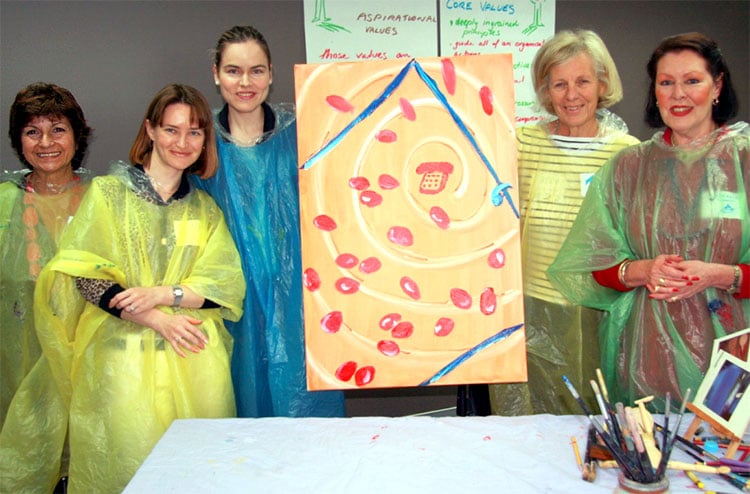 Tess has brought that same vivacity to her work. She really does embody The Ethics Centre at its best – giving more than she has ever received. In that sense, Tess is the perfect ambassador for ethics as something that one does; that one lives.
In a remarkable turning of the wheel, Tess is passing the baton to Rosemary Smithson – one of her former colleagues from a much earlier period in the Centre's history.
Rosemary has returned to the Centre after a period of remarkable accomplishments as CEO of the Property Industry Foundation. I hope that you will join with me in farewelling Tess and welcoming Rosemary.
---
You may also be interested in...