8 questions with FODI Festival Director, Danielle Harvey
Article
Arts + Culture
BY
The Ethics Centre

12 JUL 2022
After a two-year hiatus, the Festival of Dangerous Ideas (FODI), is returning live and unfiltered to Sydney from 17–18 September at Carriageworks.
Ahead of the eleventh festival's program release, we sat down with Festival Director, Danielle Harvey to get a sneak peek into the 2022 program and what it takes to create Australia's original disruptive festival.
Our world has so rapidly changed over the past few years. How do you determine what makes an idea truly dangerous in this climate?
The thing with dangerous ideas is that they react and change with what's going on in the world. When we consider FODI programming we always look to talk about the ideas that perhaps we're not addressing in the mainstream media enough. The quiet, wicked ideas, that will be snapping at our heels before we know it!
FODI is about creating a space for unconstrained enquiry — for both audiences and speakers, so we aim to find different ways of talking about things; a different perspective or angle — whether that comes from putting people from different backgrounds or disciplines together or encouraging speakers to push their idea as far as it could possibly go.
The 2022 program will explore an 'All Consuming' theme. How do you feel this reflects our world at the moment?
This year's theme responds to and critiques an age consumed by environmental disaster, disease, war, identity, political games and 24/7 digital news cycle.
It considers the constant demands for our attention and our own personal habits formed to deal with an avalanche of information, opportunity, and distraction. In an all-consuming time where there is so much vying for our attention, what exactly should we give it to?
How do you ensure a balance of ideas when putting a program together?
Our team has such a range of diverse roles and practices that provide us access to a very complementary range of experts across the arts, academia, business and politics. Some of us have worked together for over a decade which has meant we've developed an enduring dialogue that facilitates building a program in an exciting and agile manner.
After 10 festivals, we also have a fabulous and engaged speaker alumni network who keep us informed of any interesting developments in their respective fields.
FODI has been dubbed as Australia's original disruptive festival, what is it about disruption that makes it important to base a festival around?
Progress happens when we are bold enough to interrogate ideas — when we're able to have uncomfortable conversations and be unafraid to question the status quo. Holding the space open for critique without censure is incredibly important. It's your choice if you come, if you want to sit in the uncomfortable, if you want to be curious about the world around you.
This year the festival will be held at Carriageworks. How does the festival align with this choice of site?
FODI has been privileged to have been housed in so many iconic Sydney venues, from Sydney Opera House to Cockatoo Island and Sydney Town Hall. Carriageworks is now a new home for FODI, that has empowered us to be bolder and provides a fantastic canvass for creating a truly 'All Consuming' experience for audiences, speakers and artists.
How would you reflect on the festival's journey over the past few years to where it is now?
Obviously coming out of COVID in the last couple of years we've had some time to reflect, and perhaps the 2020 theme 'Dangerous Realities' was a little too prophetic! During that time we were one of the first festivals to turn that program digital, which aired over one weekend. We ended up having 10,000 people tune in live and then another 15,000 and a few days after it. I don't think I've really seen any other festival that moved online and get those sorts of numbers that quickly. It's a real credit to the FODI team and audiences.
Then in 2021 we embarked on a special audio project, 'The In-Between' which saw us pair unlikely people together to have a conversation about what this moment — pandemic, global power shifts, social shifts — might mean. That more open questioning was really enlightening, with some feeling afraid — like it is the end of an era. While others were more hopeful or unconvinced that it is anything new at all.
We've also been mining many of our FODI archival talks and released them as podcast episodes, which now have over 165,000 listens globally. It's been fantastic to be reminded of how eerily relevant so many of these ideas were and how often we should look to the past in order to look forward.
As a result of our great digital programming and on demand content, we've now got this huge extended audience now and it's been a joy to engage with people who weren't physically able to join us previously.
What's the most dangerous idea out there for you right now?
For the past two years we've been told that being with other humans is one of the most dangerous things you can do! So, I'm excited to see us come together, in person, this year and connect in a festival setting.
And finally, what are you most excited to see at FODI this year — what do you think sets this year's program apart from others?
2022 heralds a return to public gatherings. We're thrilled to support the arts and a return to live events and cultural activity after a very challenging time for so many in NSW and nationally.
I'm excited by bringing so many international speakers to Sydney, to hear some deep global analysis and different voices. The experiential elements we are planning will also provide another fabulous reason to get out of the house and back into our unique festival setting.
The Festival of Dangerous Ideas returns 17–18 September 2022. Program announcement and tickets on sale in July. Sign up to festivalofdangerousideas.com for latest updates.
---
Get the latest inspiration, intelligence, events & more.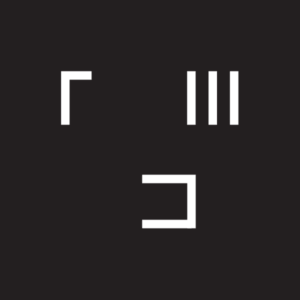 BY
The Ethics Centre
The Ethics Centre is a not-for-profit organisation developing innovative programs, services and experiences, designed to bring ethics to the centre of professional and personal life.
---
You may also be interested in...