Accepting sponsorship without selling your soul
The artistic director of the Sydney Festival Wesley Enoch does not shy away from controversy. So it's no surprise he's rattling cages with his views on artists accepting money from sponsors with unpalatable policies.
Take the money, he advises. Then use it to create work that expresses your opposition.
"I'm quite compromised a lot in the jobs I've done because you're constantly looking for clean money. You are constantly looking for money that has no stigma attached to it and that comes from the joyous valuing of life," he says.
"And I don't think that exists. What you do with it is the most important thing."
The CEO of the Biennale of Sydney, Barbara Moore, shares his view.
"If an arts organisation takes the position of determining right from wrong in a binary system, we're not going to have very much art funding left," she says, pragmatically.
Rather than focusing on the differences, arts organisations should be looking at where their values align and what they can achieve together, she says. Where there is dissent, an event such as the biennale should be a "safe space" to have a difficult discussion about it.
What these two cultural leaders are saying is that artists who feel ethically compromised by accepting money from governments or companies with whom they disagree may be missing a greater opportunity to be heard.
Enoch says his job is to articulate his own values and then let others make their decisions about whether they will sponsor the organisations he leads. However, the sponsorship has to be at "arm's length", he says.
"My job is to articulate my values and let others make their decisions. If that means sometimes biting the hand that feeds you, then so be it," he says.
Enoch says he has a "very complex" relationship with governments, which are major sponsors of the arts, but also promulgate policies he disagrees with – such as mandatory sentencing and offshore detention centres.
"Do I take the money from governments? Yes. Do they stop me from speaking against them? No. And that's the big thing for me."
Enoch says he uses the same framework for corporate sponsorships and philanthropy. "They have to support me in doing what I'm doing."
In 2014, the Biennale of Sydney was hit by a sponsorship crisis when it lost its principal funder, Transfield Holdings – the private company of the Belgiorno-Nettis family. The family, which founded and funded the biennale for 41 years, withdrew from the event after artists threatened a boycott over the role Transfield Services played as a contractor for Australia's network of immigration detention centres.
At the time, the family-owned Transfield Holdings was a shareholder of facilities manager Transfield Services. It has since sold out its interest in the company.
Luca Belgiorno-Nettis, stepped down as chair of the biennale, even though the contract for the detention centres was awarded two years after he and his brother Guido had stepped down as directors of Transfield Services. They had stopped being directors in 2012, and the contract was awarded in 2014 – the same year as the biennale.
The family company sold out its 11.3 per cent shareholding in Transfield Services after the controversy and Spanish company, Ferrovial, became the new owner of Transfield Services (now called Broadspectrum) in 2016 and announced it was withdrawing from its involvement in detention centres.
Moore, who was head of benefaction (philanthropy) at the time, says it was a difficult time for the family, which she indicates had views on the issue that were more aligned to those of the artists than the protesters may have realised.
But only a couple of weeks away from the biennale's opening, that aspect of the issue was lost in the "static".
"We were caught off guard in a media storm," she says.
The controversy, although painful at the time, did not have an impact on the future of the event. After a government review that confirmed the cultural importance of the biennale, the Neilson Foundation stepped in to take over principal sponsorship and now 45 per cent of the funding comes from three levels of government, with the remainder coming from private philanthropic sources.
"Actually, it has made us stronger because it was a moment for us to pull back and remember what our core values are," says Moore.
Moore says she regrets that the Transfield controversy ended the partnership and was not used, instead, as an opportunity to engage artists and others around the issue of detention centres.
"We would absolutely take Transfield on as a partner again," she says.
This article was originally written for The Ethics Alliance. Find out more about this corporate membership program. Already a member? Log in to the membership portal for more content and tools here.
---
Get the latest inspiration, intelligence, events & more.
By signing up you agree to our privacy policy
---
You might be interested in…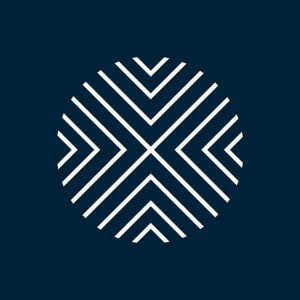 The Ethics Alliance is a community of organisations sharing insights and learning together, to find a better way of doing business. The Alliance is an initiative of The Ethics Centre.