Workplace romances, dead or just hidden from view?
Article
Ethics Alliance
BY
Fiona Smith

17 MAR 2019
Falling in love at work seems kind of quaint in the age of Tinder. But it still happens, despite the convenience of "swiping right" on strangers via dating sites.
The practice of getting to know someone before asking them out to dinner may intrigue some of your younger colleagues, but it still had its attractions for the 11 per cent of heterosexual couples who met through work in 2017.
So dating apps have not yet killed the office romance, but they have put the squeeze on it. At the "birth" of the internet, in 1995, 19 per cent of heterosexual couples said they met as, or through, colleagues, according to research by Stanford University in the US.
If fewer people are "coupling up" at work, the reasons should be pretty obvious. Negotiating a romance at work has always been somewhat tricky but has become even more so as employers tighten their human resources policies around how such relationships should be conducted.
Just like the "bonking ban" in Federal Parliament, which now rules out affairs between Ministers and their staff, many companies now have policies about when relationships must be declared and that prevent couples from being in charge of each other at work.
Employers are also mindful of the lessons learned from the #Metoo anti-sexual harassment movement, which has raised awareness that people can be deeply hurt by repeated and unwanted sexualised attention – especially from their bosses.
Trouble starts when 'no' is ignored
There will always be people who resist social change. However, the CEO of Relationships Australia, Elisabeth Shaw, quickly dismisses protestations by those who say morality-policing has gone too far in interfering in employees' personal lives.
"The reality is: the sort of examples that make it into the public domain are those who haven't taken no for an answer. They have kept up a level of sexual banter or flirtation that isn't wanted," she says.
Shaw says relationships become troublesome when the couple have an unequal power relationship. In practice, this usually means a male boss and a female who reports to him. Someone is often required to give up their job.
"The repercussions are that it is the woman who suffers. It is usually the woman who has the less valuable job and can be the one who people think should leave," she says.
"The person in the subordinate job is the most vulnerable."
'None of us are islands'
If the relationship is an affair, that adds another layer of difficulty. The necessary secrecy leads to suspicion about how and why people are favoured by the boss.People in the midst of an affair tend to get lost in their own experience and forget that "none of us are islands", she says. "What they do does affect the group."
This is especially the case when the spouses of the couple are known to the group and onlookers start to feel morally compromised, as if they are colluding in the affair.
How colleagues view office romances can also depend on whether the people involved are well-liked and respected. Another factor is whether onlookers believe that they will be adversely affected – they may be shut out of work-related conversations between the pair and, if one of the couple is a boss, there may be favouritism towards their lover.
"There could be pillow talk, they could feel their own career is disadvantaged, that will also turn the heat up," says Shaw.
When to tell
Deciding when to disclose the relationship is difficult – even when things seem straightforward. Should it be after the second date, when you agree to see each other exclusively, or after you tell your families?
"Everyone would pick a different moment where they would call it a relationship," says Shaw. "When do they have a right to privacy as adults and when do they have a duty to others?"Some would argue if they keep it discreet and it doesn't impact anybody, should they ever have to tell anybody?"
The CEO of human resources consultancy, mwah (Making Working Absolutely Human), Rhonda Brighton-Hall, has spent her career in large organisations and says that it is unfortunate that the relationships that most need to be reported are also the least likely to be reported.
These are the boss-subordinate romances."I think the ones that don't get reported are where the power difference is massive. There is something about that that creates gossip, puts people on tenterhooks, upsets the people around them," she says.
"If you a very senior leader, your integrity and ethics of relationships are visible to people. You attract more judgement and that is probably not unfair if you are holding yourself up as a role model of good behaviour and honesty and integrity."
"However, if they are not in a reporting line, they don't need to notify anyone."
In the absence of a handy app, Shaw offers a few guidelines to ensure lovers end up on the right side of the HR department (and out of the headlines).
Yes, you can find romance at work.
5 Easy steps:
No means no: You can ask once, but take no for an answer
Right place, right time: When indicating your non-work-related interest, make sure you are not at work. Ask them out for a coffee or a walk.
Who's on top?: Be aware of power imbalances between the two of you. The person with less power at work tends to be most adversely affected if things go sour.
Create distance: Once the relationship looks like it may be ongoing, ideally one of the two would transfer to another department or employer. It is better for the relationship and better for the workplace.
Tell someone: Once you consider yourself "dating" a colleague, you need to tell someone at work. That could be your manager or HR. It could even be a "critical friend" at work, who is likely to tell you if your relationship is affecting others.
---
Get the latest inspiration, intelligence, events & more.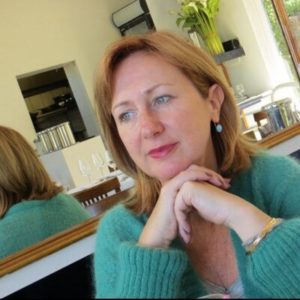 BY
Fiona Smith
Fiona Smith is a freelance journalist who writes about people, workplaces and social equity. Follow her on Twitter @fionaatwork
---
You may also be interested in...