Australia is no longer a human rights leader
On February 8, Prime Minister Malcolm Turnbull announced the appointment of Philip Ruddock – the former immigration minister who presided over the Howard government's notorious "Pacific Solution" to divert asylum seekers from its shores – as Australia's first special envoy for human rights.
This surprising recycling of Ruddock is part of the government's campaign for a seat at the United Nations Human Rights Council for the 2018-2020 term.
Not too long ago, then Prime Minister Tony Abbott said Australia was "sick of being lectured to" by the United Nations. But even the new government is demonstrating a willingness to dismiss inconvenient human rights obligations. In Human Rights Watch's annual World Report – which documents human rights practices in more than 90 countries – Australia's human rights record over the last year showed how far the country has to go.
It is difficult not to be disillusioned by the state of human rights in Australia. This is especially the case regarding the treatment of migrants and asylum seekers, and the discrimination faced by Indigenous Australians.
Australia's candidacy for a seat at the Human Rights Council provides an important opportunity for Australia to address its domestic human rights issues.
Australia's position on refugee protection has been to undermine and ignore international standards rather than uphold them. The country maintains a harsh boat turn-back policy, returning migrants and asylum seekers to countries including Indonesia, Sri Lanka, and Vietnam after only the most cursory of screenings.
Australia has a policy of mandatory detention for all unauthorised arrivals, transferring migrants and asylum seekers to offshore processing sites in less-equipped countries such as Nauru and Papua New Guinea. An independent review and a report by the Australian Human Rights Commission found evidence of sexual and physical abuse of children on Nauru.
Instead of trying to ensure the safety of the asylum seekers and refugees in Australian immigration detention facilities, the government acted to limit public discussion of important refugee and migrant issues. It passed a law that makes it a crime punishable by two years jail if immigration service providers disclose "protected information".
Following a ruling by the High Court, 267 asylum seekers in Australia, including 91 children, faced involuntary transfer to Nauru and Manus Island. The High Court ruled on narrow statutory grounds and did not consider Australia's compliance with international refugee law.
Another area where Australia is falling behind is Indigenous rights. In November 2015, Australia appeared before the UN Human Rights Council to defend its rights record as part of the Universal Periodic Review process. Many countries urged Australia to address disadvantage and discrimination faced by Indigenous Australians. The government's "Closing the Gap" report for 2016 highlighted mixed progress in meeting targets in education and health, with Indigenous Australians still living on average 10 years less than non-Indigenous Australians.
Indigenous Australians remain disproportionately represented in the criminal justice system, with Aboriginal women being the fastest growing prisoner demographic. Aboriginal and Torres Strait Islander children under the age of 18 are overrepresented in youth detention facilities—representing more than half of child detainees.
Australia's candidacy for a seat at the Human Rights Council provides an important opportunity for Australia to address its domestic human rights issues.
Australia is a vibrant democracy with a multicultural society and a solid history of protecting and promoting human rights values. Following the horror of World War II, Australia played an integral role in the development of the United Nations. In 1948, Australia's Dr Herbert Vere Evatt, as president of the General Assembly, oversaw the adoption of the Universal Declaration on Human Rights.
But to regain the moral high ground and respect international law, Australia should urgently address these and other shortcomings in its human rights record. For starters, the government should stop transferring migrants and asylum seekers offshore, and provide them with fair and timely refugee status determination in Australia.
On Indigenous rights, it needs to intensify its commitment to addressing the underlying causes of gaps in opportunities and outcomes in health, education, housing and employment between Indigenous and non-indigenous and do more to address the high incarceration rate.
Australia once was an international human rights leader – and should be again.
---
Get the latest inspiration, intelligence, events & more.
By signing up you agree to our privacy policy
---
You might be interested in…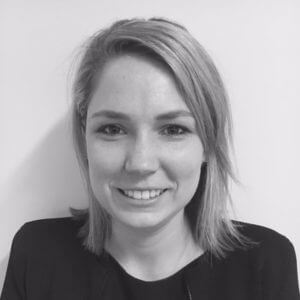 Georgie Bright is the Australia Associate Director for Development and Outreach at Human Rights Watch. Prior to joining Human Rights Watch, she worked in criminal law at Legal Aid Queensland. Georgie holds a law degree from Queensland University of Technology and obtained her Masters in International Human Rights Law at the University of York.