Joanna Bourke (1963 – present) is an historian, academic and philosopher who specialises in understanding the history of social and cultural phenomena. Her work has profoundly shaped our understanding of many fundamental aspects of human experience. 
Joanna Bourke was born in New Zealand, and lived in Zambia, Solomon Island, and Haiti as a young child. She graduated from Auckland University with a Bachelor of Arts and a Master of Arts in history, and went on to complete her PhD at the Australian National University (ANU) in Canberra. 
The dark parts of human experience
After writing her dissertation, titled Husbandry to Housewifery: Rural Women and Development in Ireland, 1890-1914 (1989), Bourke became interested in the experiences of men and women during wartime. Her work as a social and cultural historian has led her down a path of dealing with some of the less pleasant parts of being human, including topics such as pain, killing, war, violence, fear and rape. Bourke has been drawn to these elements of human experience because she feels that "these are the disciplines that have the most to offer us in terms of intellectual responses to current crises."
Bourke's book An Intimate History of Killing (1999) asks the question: what are the factors within society and in a war that turn a regular person into a good killer, or more politely, a good soldier? To answer her question, she uses excerpts from diaries, letters, memoirs and reports of Australian, British and American veterans of WWI, WWII and the Vietnam war. Bourke concludes that ordinary, gentle human beings can (and often do) become enthusiastic killers during a war because the structure of war encourages soldiers to feel pleasure from killing.
Some of her writing is also born out of personal experience. After a massive operation and a broken morphine drip, Bourke started thinking about pain and how difficult it is to describe in the English language. In her book The Story of Pain: From Prayer to Painkillers (2014), she concludes that "it is useful to think about pain in adverbial terms" because "it describes the way we experience something, not what is experienced." As well as tracing the history of pain from the 1800s to present, she also details how factors such as race, class, gender and age have influenced the medical treatment of pain and often resulted in cruel abuse and neglect.  
"Life's too short for second editions." 
Joanna Bourke's academic interests are vast. She has written 13 books and published over 100 articles, often tackling controversial and taboo topics. 
In her recent book Loving Animals: On Beastiality, Zoophilia and Post Human Love (2020), Bourke argues that we should take a more nuanced approach to how we understand loving relationships between humans and non-human animals. When we take this more nuanced approach, Bourke finds that we are able to gain a clearer understanding of the nature of relationships, love and what we owe each other. 
"I will be suggesting that animals are actors in society. This serves to challenge the anthropocentrism of history, human exceptionalism, and the idea that 'culture' is an entirely human preserve."
Bourke begins by pointing out that "studies suggesting a link between bestiality and psychosis should be treated with caution due to sampling bias, because they were conducted on people already within the penal system, rather than a cross-section of the population." She calls us to think about how we can so freely say that we love our pets, but turn a blind eye to slaughterhouses and factory farming. Bourke wants us to ask: what does it mean to love a non-human animal, and more broadly, what does it mean to love? 
When we remove human exceptionalism from our understanding of human-animal relationships (which Bourke urges that we must), we can begin to think more about what we owe animals and how moral attitudes such as care, compassion, affection and pleasure are not unique to human beings. 
Current work
Bourke is currently a professor of history at Birkbeck, University of London in England. She is also the Principal Investigator for a project called SHaME, or Sexual Harms and Medical Encounters. The project explores the medical and psychiatric aspects of sexual violence, with the aim of moving beyond the shame of sexual assault and address it as a global health crisis. 
Her newest book Disgrace: Global Reflections on Sexual Violence, which has been partially motivated by her work with SHaME, will be available for purchase in Australia on August 15.
Joanna Bourke presents The Last Taboo as part of Festival of Dangerous Ideas 2022. Tickets on sale now.
---
Get the latest inspiration, intelligence, events & more.
By signing up you agree to our privacy policy
---
You might be interested in…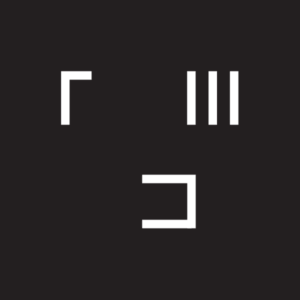 The Ethics Centre is a not-for-profit organisation developing innovative programs, services and experiences, designed to bring ethics to the centre of professional and personal life.