Committed to individualism and credited as the father of transcendentalism, Ralph Waldo Emerson (1803-1882) was an American essayist, lecturer, philosopher and poet. 
Initially on a path to follow his father's footsteps and serve in the Christian ministry, Emerson attended Harvard's Divinity School to become a pastor. But as time went on and he delved deeper into his religious studies, he realised an unignorable sense of detachment and divergence from the traditional religious values he was immersed in. And so he left the Second Unitarian Church and decided to forge his own path.  
"To be yourself in a world that is constantly trying to make you something else is the greatest accomplishment."
Emerson's influential career began with public lectures in Boston that would inspire some of his most renowned essays and ideas. His lectures centred on human culture, English literature, biography and philosophy. He was known for popularising the major movement known as transcendentalism.  
The Father of Transcendentalism 
"Transcendental" was initially coined by philosopher Immanuel Kant in his theory of transcendental idealism. It's a theory of perception that holds space and time, along with our five senses, are all subjective experiences and don't exist outside of the human experience.  
Even though Kant coined the term, Emerson is regarded as the father of transcendentalism.  
Emerson's transcendentalism, which became one of America's first literature and philosophical movements, holds that we ought to be doubtful of knowledge we get from our five senses or even logic and reason; the only trustworthy source of knowledge manifests itself in our personal intuition and self-revelations. 
In one of his first lectures, "The Uses of Natural History", Emerson planted the initial seed for the movement when he explained science as something innately human. He emphasised nature to be an extension of one's self: "the whole of Nature is a metaphor or image of the human mind."  
His book-length 1836 essay "Nature" is what officially and explicitly defined transcendentalism.   
In essence, transcendentalists believe nature is paramount: all their ideals are rooted in the natural world. They believe all things are inherently good, humans and nature alike. In much the same way, transcendentalists see the divinity – the "God" – in everything and everyone. As Emerson wrote, "I am part or particle of God." Transcendentalists also believe in the human potential for achieving greatness and genius. 
Emerson is responsible for introducing a number of people to metaphysical concepts for the first time. A group he helped found in the late 1830's called the Transcendental Club had dangerous conversations that critiqued societal institutions of the time, such as organised religion and slavery. Its members included prominent thinkers of the time, like Henry David Thoreau and Margaret Fuller, and allowed a space for transcendentalist ideas to grow.  
Self-Reliance
As the title of one of his most famous essays, "Self-Reliance" describes one of his principal philosophies: relying solely on ourselves. Emerson's transcendentalism has been equated to romantic individualism because of his emphasis on the self. For understanding and greatness, Emerson believed we ought only to rely on ourselves and trust our intuition. In fact, he believed the only thing separating the common person from "greatness" is that the "greats" have the gall to admit precisely what they're feeling when they feel it. As humans, much of our experiences and emotions are shared, and Emerson saw beauty in such commonalities.  
At the same time, he cited conformity as a major barrier to achieving greatness. He thought we should be comfortable and proud of being distinctly ourselves. He praised individuality and the pursuit of achieving "an original relation to the universe" by tuning inwards.   
The key to unlocking genius is listening to what Emerson called our "creative insight". He felt such insight was decidedly divine, God's way of individually speaking to us. This insight is necessary for anyone to accomplish anything meaningful, and so Emerson encouraged everyone to trust their own creative insight over societal ones. Listening to our divinity, our creative insight, yields a life lived authentically. 
"It is easy in the world to live after the world's opinion; it is easy in solitude to live after our own; but the great man is he who in the midst of the crowd keeps with perfect sweetness the independence of solitude."
It's these transcendentalist ideologies that would eventually inspire philosopher Henry David Thoreau to reject society and go into the woods in order "to live deliberately and front only the essential facts of life". And that same line of thinking is what inspired Christopher McCandless, an infamous American adventurer, to abandon family and escape to Fairbanks, Alaska in the 1990s. His story of living in the solitude of wilderness was later popularised in the film and novel Into the Wild.     
Although some find wisdom and beauty in Emerson's fierce admiration of solitude and complete rejection of groupthink, others see privilege in his ideals. Not everyone is able to exercise free will; not everyone can afford to stray from the norm and escape their social circumstances. And so to some, his ideas are lofty and unattainable, less you have the power of class and money on your side.  
Beyond privilege, others see selfishness in his philosophies. By tuning inwards and considering only our own needs and desires, what is lost? What might we sacrifice when we neglect those around us? When we disregard even our loved ones? And yet, Emerson never said anything definitively: 
"But it is the fault of our own rhetoric that we cannot strongly state one fact without seeming to belie some other. I hold our actual knowledge is very cheap."
---
Get the latest inspiration, intelligence, events & more.
By signing up you agree to our privacy policy
---
You might be interested in…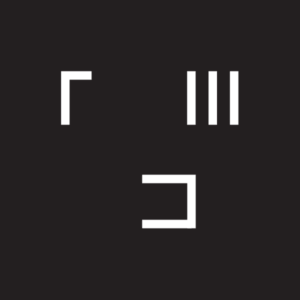 The Ethics Centre is a not-for-profit organisation developing innovative programs, services and experiences, designed to bring ethics to the centre of professional and personal life.