How BlueRock uses culture to attract top talent
Article
Ethics Alliance
BY
The Ethics Alliance and Cris

28 AUG 2019
Glossy highrises form a wall of corporate Australia along the Yarra River. The size of those companies and the magnetism of their brand names easily attract talented people and the attractions of big businesses are obvious.
These giants offer world-leading working conditions and benefits, career advancement, important work for powerful clients and the chance to work overseas.
Even still, people leave these big businesses for smaller ones all the time. And the reasons they quit can provide useful ammunition for those pointy-elbowed entrepreneurs who would love to get them on board.
A few blocks back from the river in Melbourne is the office of professional services firm, BlueRock, which started as an accounting business 11 years ago by five "escapees" from corporate Australia.
Today, the firm has around 170 employees and has diversified into areas such as law, private wealth, finance and insurance. Last year, they made it to fourth place on the Great Place To Work list for companies with between 100 and 999 employees.
It was also a finalist in the employer of choice category of the Lawyers Weekly 2019 Law Awards.
COO of the BlueRock, Dean Godfrey, says the biggest challenge in competing with the big firms is to attract graduates or to recruit people who are in the first half of their careers.
"There is still some prestige in going to some of the other more structured, high profile organisations," he says. "When people are starting out, they don't always know what they want."
However, he says people who have had experience working for the big firms find they enjoy life more at BlueRock. "It is about having fun while you do it, working with like-minded people and understanding that the grass isn't greener on the other side."
Reasonable hours
Godfrey says people who make the move to BlueRock from big "churn-and-burn" firms often talk about wanting more purpose in their lives and getting away from the long hours culture.
"It is more about getting the job done than having prescriptive rules around having to be there," he says.
Godfrey says BlueRock tries to ensure its clients – who are mostly business owners – share its vision for a healthy workplace.
The legal division distinguished itself by having less reliance on hourly-billing, which is the traditional way that lawyers' time is charged out, but also a contributor to high stress levels in the practice of law.
Variety
One of the benefits of being in a smaller company is that employees are often given a broader range of experiences. "People in those larger firms almost cut their teeth on monotony, doing something really, really, really well," says Godfrey.
Social purpose
BlueRock aspires to become a social enterprise and achieved B-Corp certification in 2017. This means it is legally required to consider the impact of their decisions on their workers, customers, suppliers, community, and the environment.
The challenge of B-Corp is that companies have to continue to improve to maintain their accreditation.
Godfrey says people who want to leave large firms often say they want to find more meaning in their work.
"You see people who have been in those businesses looking for something different. They may like the accounting stream or law stream or finance stream, but they want to be part of something that looks after its community," he says.
BlueRock is working on becoming carbon-neutral and is phasing out its printers, is composting waste and considering more environmental lighting solutions. The firm is also reassessing its supply chain and the B-Corp status of its suppliers.
"We want to make sure they are putting their money where their mouth is," he says.
BlueRock has partnered with B1G1 (Business For Good), a global giving initiative whereby every transaction made in a business "earns" a donation.
Employee ownership
Any employee of BlueRock is eligible to invest in the company and about one-third of staff have participated.
Unlike larger firms, where is it only the partners or those at senior levels who can become owners, the BlueRock founders determined that the people who work in the business should also be able to have a stake in the wealth and direction of the firm.
"It really does give you a feeling like you are a part of what we're building," says Godfrey.
As a firm that is focused on its entrepreneur clients, employees at BlueRock are also encouraged to have their own businesses.
Fun
The funky office space, which includes a giant chessboard and a unicorn sculpture, signals the company does not want to be seen as your usual professional services firm. The website promises fun activities and healthy food options and a range of flexible work options.
Managing director of BlueRock, Peter Lalor, has said people are left to decide how they do their work:
"Our philosophy is quite different: if we just let people get on with the job of working stuff out in a really smart, efficient way, they'll get the right answer," he said in a podcast.
"And I think that there's a little bit of combativeness in people when they're told they have to do something … They rebel against it. So, by having little to no structure in terms of how we do what we do, and no rules per se, people feel very empowered to get on with the job."
This article was originally written for The Ethics Alliance. Find out more about this corporate membership program. Already a member? Log in to the membership portal for more content and tools here.
---
Get the latest inspiration, intelligence, events & more.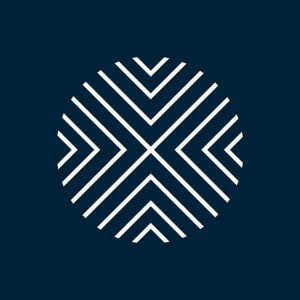 BY
The Ethics Alliance
The Ethics Alliance is a community of organisations sharing insights and learning together, to find a better way of doing business. The Alliance is an initiative of The Ethics Centre.
BY
Cris
---
You may also be interested in...