Ethical concerns in sport: How to solve the crisis
Article
Leadership
BY
David Burfoot

28 APR 2019
The Ethics Centre (TEC) has often been called upon to assist sporting organisations with ethical crisis.
The Ethics Centre recently took advantage of an opportunity to discuss two recent cases regarding ethical sport dilemmas with a group of HR Sport Executives. It was an enlightening experience and we'd like to share it with you.
As a reminder, TEC undertook two high-profile reviews of sporting organisations over the last 18 months, the Australian Olympic Committee (AOC) and Cricket Australia (CA).
The first of these explored the comparison between sportsmanship and the 'pragmatic' or even gamesmanship* approach to its administration. Bringing the two approaches was problematic and culminated in disenchantment, frustration and an organisational culture that neither represented the best of sport or organisational administration.
The Centre delivered a warts-and-all report with 17 recommendations, all of which were accepted. Recent discussions with AOC reveal a major shift in the culture of the organisation over the last 12 months, under the leadership of CEO Matt Carroll and the Head of People and Culture, Amie Wallis. AOC staff need to be congratulated for what they have achieved.
The other engagement was with Cricket Australia, a culture and governance review in response to the ball-tampering incident at the Newlands Ground in South Africa during an international test match in March 2018. It was clearly against the rules.
The initial attempts of the players to conceal what they were doing is testament to this. But it wasn't as clean-cut as that. The incident seemed to represent an attack on something sacred to Australians. Many fans reacted as if they were personally afflicted.
Our interviews and surveys of CA staff, players, cricket officials, sponsors and members of the public often explored the difference between sportsmanship and gamesmanship. Comparisons were drawn between ball-tampering, sledging and the underarm bowling incident in 1981 during a One Day International cricket match between Australia and New Zealand.
We recently had the good fortunate of being invited to a discussion about such issues with a group of HR executives, representing some of the major professional sporting organisations in Australia, from Horse Racing to Rugby, organised by Mercer Australia.
And of course we accepted.
We put to them the observation that when there is fraud in government, the actions are often labelled corruption, as they signify a greater social betrayal than a breach of the law. Fraud in the private sector doesn't attract the same moral outrage and avoids the 'corruption' label, with one exception: sport. Sport also uses the word 'corruption' to describe fraudulent behaviour. We asked why.
The group started with the suggestion that people take sport personally, as we all feel part of it and we all feel like we own it. We play it to pursue the best in us, we barrack for our team, we involve our children in it and we use it as a tool to teach our children about values, about what is important in life.
We all feel obliged to have an opinion about it, perhaps as Australians. This is probably why people feel fraud in sport is a moral issue that goes beyond compliance with the law, a social 'evil' that the word 'corruption' better conveys. There was also the feeling that corruption is used because it reveals the interconnected network that comes with fraud in sport.
When asked about the dilemmas in sport more broadly, many spoke about the challenge players experience balancing their need to win and earn income, with their long-term wellbeing.
Players often hide their injuries to avoid being dropped from teams. These injuries are often physical, but sometimes they are mental. The period where an athlete is most successful financially is narrow. The pressure to sacrifice their long-term health as a result is real.
As HR professionals they also spoke of their dilemmas, when they need to balance advocacy for the individual player with the best interests of the company or business side of the sport. They spoke of this also in relation to the management of the team, when the coach feels the need to let someone play because their family is present, even though it may not be in the best interest of a win.
They spoke about how officials are tempted to overlook bad leadership of team leaders when the characters themselves raise the winning morale of the team. Some spoke about the challenges of being considerate of a person's background, but also being clear that it did not excuse bad behaviour such as sexual harassment.
We see related dilemmas in other sectors currently under the public spotlight. It is accepted that the unique relationship between sport and ethics has been neglected by philosophers.
There may be much to be learnt by our experience of sport, and how its values are brought to the wider theatre of life. These discussions help us reach a better understanding about these relationships.
* Gamesmanship is built on the principle that winning is everything. Athletes and coaches are encouraged to bend the rules wherever possible in order to gain a competitive advantage over an opponent.
---
Get the latest inspiration, intelligence, events & more.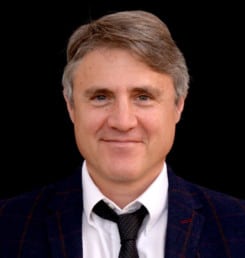 BY
David Burfoot
David has worked in the not-for-profit, public and private sectors domestically and internationally for organisations as diverse as the United Nations Development Program, Deloitte, the NSW Independent Commission Against Corruption and Sydney University. He has been an anti-corruption specialist with a number of government agencies and held senior positions responsible for corporate planning, change and internal communications.
---
You may also be interested in...