Ethics Explainer: Moral injury
Article
Big Thinkers + Explainers
BY
The Ethics Centre

25 JAN 2023
Moral injury occurs when we are forced to violate our deepest ethical values and it can have a serious impact on our wellbeing.
In the 1980s, the American psychiatrist Jonathan Shay was helping veterans of the war in Vietnam deal with the traumas they had experienced. He noticed that many of his patients were experiencing high levels of despair accompanied by feelings of guilt and shame, along with a decline of trust in themselves and others. This led to them disengaging from their friends, family and society at large, accompanied by episodes of suicidality and interpersonal violence. 
Shay realised that this was not posttraumatic stress disorder (PTSD), this was something different. Shay saw that these veterans were not just traumatised by what had happened to them, they were 'wounded' by what they had done to others. He called this new condition "moral injury," describing it as a "soul wound inflicted by doing something that violates one's own ethics, ideals, or attachments". 
The "injury" is to our very self-conception as ethical beings, which is a core aspect of our identity. As Shay stated about his patients, moral injury "deteriorates their character; their ideals, ambitions, and attachments begin to change and shrink."  
Moral injury is, at its heart, an ethical issue. It is caused when we are faced with decisions or directives that force us to challenge or violate our most deeply held ethical values, like if a soldier is forced to endanger civilians or a nurse feels they can't offer each of their patients the care they deserve due to staff shortages.  
Sometimes this ethical compromise can be caused by the circumstances people are placed in, like working in an organisation that is chronically under-resourced. Sometimes it can be caused by management expecting them to do something that goes against their values, like overlooking inappropriate behaviour among colleagues in the workplace in order to protect high performers or revenue generators. 
Symptoms
There are several common symptoms of moral injury. The first is guilt. This manifests as intense discomfort and hyper-sensitivity towards how others regard us, and can lead to irritability, denial or projection of negative feelings, such as anger, onto others. 
Guilt can tip over into shame, which is a form of intense negative self-evaluation or self-disgust. This is why shame sometimes manifests as stomach pains or digestive issues. Shame can be debilitating and demotivating, causing a negative spiral into despondency. 
Excessive guilt and shame can lead to anxiety, which is a feeling of fear that doesn't have an obvious cause. Anxiety can cause distraction, irritability, fatigue, insomnia as well as body and muscle aches. 
Moral injury also challenges our self-image as ethical beings, sometimes leading to us losing trust in our own ability to do what is right. This can rob us of a sense of agency, causing us to feel powerless, becoming passive, despondent and feeling resigned to the forces that act upon us. It can also erode our own moral compass and cause us to question the moral character of others, which can further shake our feeling that the other people and society at large are guided by ethical principles that we value. 
The negative emotions and self-assessment that accompany moral injury can also cause us to withdraw from social or emotional engagement with others. This can involve a reluctance to interact socially as well as empathy fatigue, where we have difficulty or lack the desire to share in others' emotions. 
Distinctions
Moral injury is often mistaken for PTSD or burnout, but they are different issues. Burnout is a response to chronic stress due to unreasonable demands, such a relentless workloads, long hours, chronic under resourcing. It can lead to emotional exhaustion and, in extreme cases, depersonalisation, where people feel detached from their lives and just continue on autopilot. But it's possible to suffer from burnout even if you are not compromising your deepest ethical values; you might feel burnout but still agree that the work you're doing is worthwhile. 
PTSD is a response to witnessing or experiencing intense trauma or threat, especially mortal danger. It can be amplified if the individual survived the danger while those around them, especially close friends or colleagues, did not survive. This could be experienced following a round of poorly managed redundancies, where those who keep their jobs have survivor guilt. Thus, PTSD is typically a response to something that you have witnessed or experienced, whereas moral injury is related to something that you have done (or not been able to do) to others.  
Moral injury affects a wide range of industries and professions, from the military to healthcare to government and corporate organisations, and its impacts can be easily overlooked or mistaken for other issues. But with a greater awareness of moral injury and its causes, we'll be better equipped to prevent and treat it. 
If you or someone you know is suffering from moral injury you can contact Ethi-call, a free and independent helpline provided by The Ethics Centre. Trained counsellors will talk you through the ethical dimension of your situation and provide resources to help understand it and to decide on the best course of action. To book a call visit www.ethi-call.com 
The Ethics Centre is a thought leader in assessing organisational cultural health and building leadership capability to make good ethical decisions. We have helped a number of organisations across a number of industries deal with moral injury, burnout and PTSD. To arrange a confidential conversation contact our Director of Consulting & Leadership, michelle.bloom@ethics.org.au. Or visit our consulting page to learn more. 
---
Get the latest inspiration, intelligence, events & more.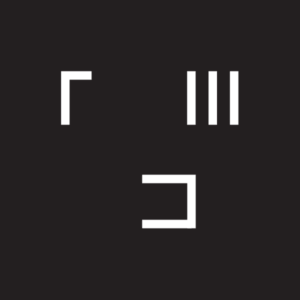 BY
The Ethics Centre
The Ethics Centre is a not-for-profit organisation developing innovative programs, services and experiences, designed to bring ethics to the centre of professional and personal life.
---
You may also be interested in...