Five dangerous ideas to ponder over the break
Article
Arts + Culture
BY
The Ethics Centre

17 DEC 2019
If you're gifted with downtime this holiday season, we've curated some big ideas for you to read, watch or listen to. These top picks will challenge your thinking over the holiday break.  
The lost the art disagreement
In his keynote at the last Festival of Dangerous Ideas, Stephen Fry told us that "a Grand Canyon has opened up in our world and the crack grows wider every day. As it widens, enemies speak more and more incontinently about the other side." Within this great fissure lies the lost art of disagreement. Hear how Fry suggests we begin to navigate through a world of seemingly opposing ideas.
Curb immigration, curb growth
Our cities are overcrowded, and our ecosystems are degrading at a rapid rate. Is population growth to blame? This year's first IQ2 Debate: Curb Immigration, heard from environmental scientist Dr Jonathan Sobels, journalist Satyajet Marar, counter terrorism expert Dr Anne Aly and urban planner Professor Nicole Gurran. Watch the debate and hear their perspective on issues from urban planning and government policy, to environmental impacts and economic advantages.
An age of anger
Anarchy, resentment and the urge to smash the system seem to be spreading. What caused us to become so angry? How can we understand and navigate interactions with those who are? Author and academic Pankaj Mishra explains why society seems to be so quick to become outraged, and how transformative thinking might solve the epidemic.
Politics and populism
We are seeing a rise of nationalism, racism and authoritarian regimes across the world. Will democracy survive the new decade? At last year's Festival of Dangerous Ideas Niall Ferguson contemplated the future of populist movements. Pankaj Mishra, Angela Nagle and Tim Soutphommasane joined a panel to explore if freedom is just too heavy a burden in the new world in the 'Rehearsal for Fascism'.
Masculinity is not so fragile
Following the fallout of the #MeToo movement, many men feel that masculinity is unfairly under attack. David Leser, Zac Seidler, Raewyn Connell and Cath Lumby joined our IQ2 debate: Masculinity is it really so fragile, to share their views on modern masculinity and unpack the dangers or virtues of male normative behaviour.
The Festival of Dangerous Ideas returns in 2020, bringing a host of big thinkers and new perspectives to the dangerous issues we face. Gift vouchers are on sale now. 
---
Get the latest inspiration, intelligence, events & more.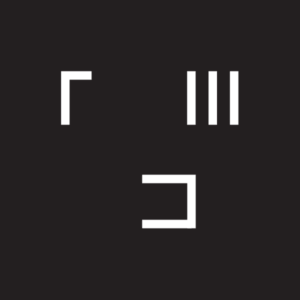 BY
The Ethics Centre
The Ethics Centre is a not-for-profit organisation developing innovative programs, services and experiences, designed to bring ethics to the centre of professional and personal life.
---
You may also be interested in...