Five stories to read to your kids this Christmas
The kids are on school holidays but the lessons don't have to end there. Christmas time offers a great opportunity to teach our kids about ethics. Short & Curly podcast star, and TEC Fellow Dr Matt Beard has shared his top stories for sharing ethical ideas with your children.
1. How the Grinch Stole Christmas – Doctor Seuss
The Grinch is a lonely monster who lives by himself on Mt Crumpit. Bothered by the Christmas noise from nearby Whoville he decides to spoil their fun. Disguised as a particularly ugly Santa Clause, the Grinch sneaks down the chimneys of the people of Whoville and steals their gifts. But to the Grinch's surprise, he can't dent the Whos' Christmas spirit and his heart starts to melt.
"What if Christmas, he thought, doesn't come from a store? What if Christmas… perhaps… means a little bit more?"
This classic by Doctor Seuss is more relevant than ever for kids growing up in an age when the holiday season is increasingly commercialised. The Whos lose all their 'stuff' but don't lose their sense of Christmas. How would you or your kids feel if there were no presents at Christmas? What would you celebrate?
2. The Selfish Giant – Oscar Wilde
Not technically a Christmas story, but still a lovely one for this time of year. It's the tale of a selfish giant who first refuses to allow children to play in his gardens and then has a change of heart.
This story has extra resonance for readers within the Christian tradition (and kids may need an explainer as to what the ending means), but the message does transcend religion. Talk to your kids about how selfishness can be isolating, joys shared are joys multiplied and the importance of showing kindness to whomever we meet – strong, weak, tall, clever or otherwise. 
3. The Lump of Coal – Lemony Snicket
Coal is the perennial threat against children – bad kids get given coal. But what happens when a lump of coal is good? What happens if the child who receives it wants to make art? And do all kids who receive a lump of coal turn out rotten?
Lemony Snicket's short story big questions of authenticity and purpose through a living lump of coal that flees a barbeque in search of it's own purpose. After some failed endeavours he meets a department store Santa who puts him into his 'bratty' son's stocking.
But his son doesn't feel punished. Together with the lump of coal they become successful artists and open a restaurant in Korea.
"It is a miracle if you can find true friends, and it is a miracle if you have enough food to eat, and it is a miracle if you get to spend your days and evenings doing whatever it is you like to do."
It's not your typical Christmas story, but that's part of the appeal. Are we forced to be the people we're born as? The Lump of Coal teaches us gratitude for the everyday and an ability to overcome social origins of birth.
4. The Gift of the Magi – O Henry
This is a personal favourite and a good one to read before you take your kids off for a last minute Christmas shop. A married couple, both hard up for money, are desperate to buy each other wonderful gifts. Della wants to buy James a superb chain for his watch, which is his prized possession. To pay for it she sells her hair – her pride and joy, and James' too. She buys James a fetching chain only to learn he has sold his watch to buy her a new set of combs!
"But in a last word to the wise of these days let it be said that of all who give gifts these two were the wisest. Of all who give and receive gifts, such as they are wisest. Everywhere they are wisest. They are the magi."
The Gift of the Magi could seem absurd to some – to highlight the pointlessness of our obsession with giving. But that wasn't the message O Henry hoped readers would take away. He wanted to highlight the true meaning of gift giving – a thoughtful gesture to rekindle a connection to the other person.
5. The Original Christmas Story
Whether or not you're religious, the origins of Christmas lie in the same story –  of a baby in a manger, surrounded by shepherds, angels and wise men. Props aside there are universal messages to be gleaned from religious stories and traditions.
The Christian story holds that the world's saviour arrived as a newborn child into a stable for farm animals. It's worth having a talk about how this image contrasts with our usual ideas about power.
Do we sometimes dismiss people because of where they've come from or how much money they have?
---
Get the latest inspiration, intelligence, events & more.
By signing up you agree to our privacy policy
---
You might be interested in…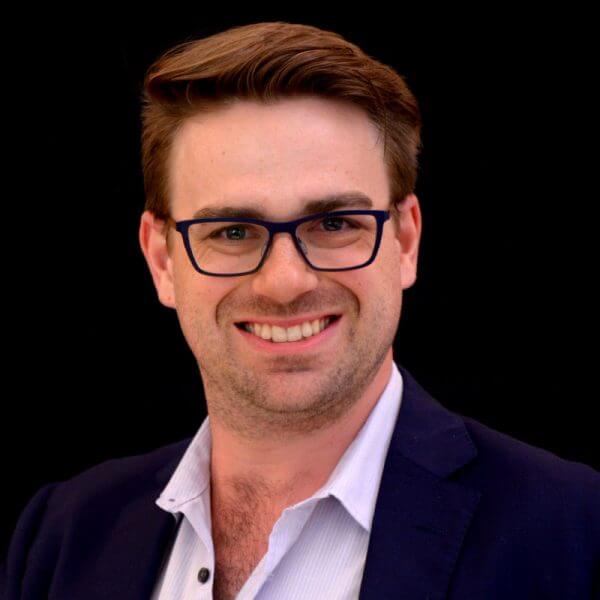 Matt is a moral philosopher with a background in applied and military ethics. In 2016, Matt won the Australasian Association of Philosophy prize for media engagement. Formerly a fellow at The Ethics Centre, Matt is currently host on ABC's Short & Curly podcast and the Vincent Fairfax Fellowship Program Director.