Game, set and match: 5 principles for leading and living the game of life
Ash Barty's shock retirement from tennis while seemingly at the peak of her powers left the sporting world reeling.
But from all accounts it was no surprise to those close to her. From what we've learnt about her throughout her career, and especially through her retirement announcement, the lack of surprise from those close to her is a testament to Barty's principles of leadership.   
In times of uncertainty and unpredictability we often look to our folk heroes to provide guidance and inspiration. However, all too often we default to sportspeople as the exemplars for lessons in how to live, cherry picking attributes of heroism and resilience on the field of play only to find our heroes' winning lustre tarnished when the invariable accounts of various misdeeds or behaviours kept private between teammates invariably surface.  
Exemplary people play a key role in the branch of ethics known as virtue ethics. Its head coach, Ancient Greek philosopher Aristotle, gave exemplars a starting guernsey in his philosophical line up because they are people who can practically demonstrate to others how to live a life well. For Aristotle, ethics is not simply a matter of internalising a rule; but is about doing the right thing at the right time, in the right way and for the right reason. Moral exemplars help show us the way. 
Both on and off the court, Ash Barty is a moral exemplar in the full sense of Aristotle's term. In her humility, good will and clear-eyed purpose that she demonstrated in her retirement announcement, we can see five fundamental principles for how to lead in our work, and how to live a life inspired by someone worth emulating.
1. Relationships are an ends, not merely a means
Throughout her career Barty was consistently clear how highly she valued relationships; not because they helped her achieve sporting success, but because they were important in and for themselves. They were a foundation for her to live a flourishing life, on and off the court. 
Her opening exchange in her interview announcing her retirement with good friend Casey Dellacqua, spoke volumes for the power of relationships and friendships in particular. The refreshingly genuine and heartfelt connection that began the exchange with her good friend, who thanked Barty for 'trusting me again' to break the news was as refreshing as it was surprising. Less surprising when we remember that Barty, in a sport notorious for its individualism, referred continuously throughout her career and especially in winning, to the central role of her team, family, friends and community played in it – just as she did in her retirement announcement.  
As all great leaders do, Barty skilfully and genuinely removed herself from the centre wherever possible – no mean feat in an individualistic sport like tennis. Relationships for Barty, as they are for the best leaders, are of intrinsic value in themselves. They are not a means to achieve an outcome, they are an end in themselves.  
And no doubt just as they helped Barty get the best out of herself, she, in turn, enabled the best in the team around her.  
2. Leave it all out there – but don't lose yourself in the process
On the surface Barty lived the cliched sporting principle 'leave it all out on the field.' From her epic Wimbledon title win after coming back early from a serious hip injury to reach the final and then holding off Karolina Pliskovain in a four-set thriller through to her epic Australian Open win – which is now all the more astonishing now we know she was running on empty – she demonstrated the drive to give it her all.  
However, the adage to 'leave it all out there' alone lacks a second balancing criterion, which any leader who has faced the invariable burnout that comes from shouldering the often self-imposed burden of trying to meet a heroic leadership ideal knows too well from harsh experience: 'Don't lose yourself in the process.'  
Good leaders will extend as much compassion and care to themselves as they bestow upon others. Our legacy model of leadership is the heroic individual figure (typically male) who sacrifices all for the cause, including themselves. As we've now discovered, Barty had learnt the importance of the other side of the equation earlier in her career than most leaders. Despite having "given absolutely everything" to tennis, Barty had the emotional intelligence, belying her young age, to recognise the impact and effect on her physical and emotional well-being of what she strove so hard to achieve.  
That this is not the first time she has walked away from the sport is testament to the fact that she has been acutely aware of the balance required in managing the physical and emotional limits of achieving success in the broader context of what she values in life and what and how to prioritise them.
3.
Don't mistake achievement for purpose 
Barty's many achievements on the court did not define her purpose. That she was ambitious and aimed high to achieve her goals is not in doubt; winning Wimbledon, her 'one true dream,' added along the way to her three-time grand slam championships. But individual successes were never achievements for their own sake. From her own account this was a realisation that occurred in her 'perspective shift' in this the 'second phase of her career.' Tennis and her achievements in the sport did not define her, just as professions, roles and achievements do no not define the best leaders. Barty was always a person first, player second. Almost to a person, those who had played against her referred to her qualities as friend as much as a player.  
4. Make a virtue of a necessity
All too frequently we read of the latest controversy embroiling our sporting heroes. With most sport super charged by money and fuelled by the relentless chase for the fame and status that success brings, the rules of the game, let alone the spirit of the game, are often left behind in the clay (or grass) as players scramble to be the first to reach the top of the pile.
Exemplary individuals are exemplary by definition. While small in stature, Barty stood head and shoulders out from many of her tennis compatriots, male and female alike, through the virtues she displayed on and off the court.  
For Aristotle, virtues provide the foundation for good actions. A virtue is a disposition or character trait to act, think and feel in certain ways. Bad actions display the opposite and are informed by vices. We are shaped by our actions just as much as we are shaped by the situations, we are in. Unfortunately those in professional sport, like those in other hyper-competitive industries, are often too easily shaped by the industry they are.  
Barty, was exemplary in this world. While she had the virtues of courage and resilience – in overcoming injury and career set backs – they are the least interesting of her attributes. They are prerequisites for success in any endeavour.  
Instead, she was exemplary because she chose to develop exceptional virtues that themselves required courage because they flew in the face of all known measures of success in the sport she excelled at. She chose humility over hubris, she chose self-effacement over self aggrandisement, and in a brutally competitive environment she chose wherever possible to play more as friend than foe. And ultimately, in announcing her 'early' retirement from the sport which gave her 'all my dreams plus more,' she chose those virtues more aligned to her purpose as, in her words, 'Ash Barty the person, not as Ash Barty the athlete.'
5. How you live in the present will be your legacy for the future
The thousands of young kids, particularly girls, who looked on with admiration at those virtues on display and are now inspired to try and emulate her on and off the court may in the end be a more lasting legacy than any of her Grand Slam victories.  
In living ethically one of the biggest challenges is to understand what motivates people to act in the best way. The narratives and stories we tell ourselves and each other, as Linda Zagzebski scholar of moral exemplarism argues, are powerful ways to inspire moral education and improvement because they engage human motives better than abstract ideas, rules or reasons.  
Children, and adults alike, are motivated by emulation. Exemplars, like Barty, provoke admiration in us all and inspire us to strive to embody those same attributes. All leaders, whether on the tennis court, sporting field, shop floor or boardroom, have the capacity to inspire others to emulate the best aspects of themselves in demonstrating how to navigate the complexities we all face in life through the wisdom in their actions. In every, single moment.  
Barty, like all great leaders, is exemplary in demonstrating practically, on and off the court, how to live a life that expresses purpose, that embodies the best values and virtues to realise that purpose, and the courage to hold true to them, especially when they fly in the face of other's expectations and conventional wisdom.  
---
Get the latest inspiration, intelligence, events & more.
By signing up you agree to our privacy policy
---
You might be interested in…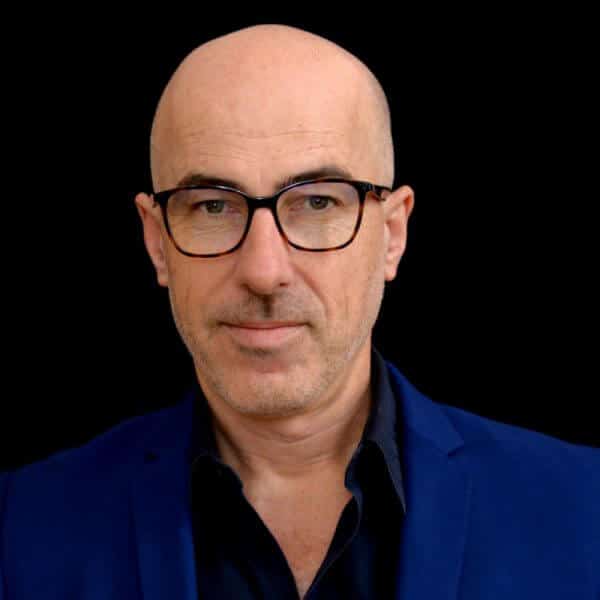 John leads the Centre's major consulting projects, leadership and culture programs and product development. Drawing on 20 years of experience, John has worked with Australia's largest organisations in developing and delivering solutions to bring ethics to the centre of business design, culture development, and organisational decision making. Before joining us, John worked in the business school at the University of Technology Sydney. During his time there, he inspired students and colleagues alike through his research and teaching, and chaired the Ethics Working Group to develop an approach to embed ethics in the Bachelor of Business curriculum.