Holly Kramer on diversity in hiring
Article
Business + Finance
BY
The Ethics Centre

11 OCT 2021
Holly Kramer, Deputy Chairman of Australia Post and a Non-Executive Director on the Boards of Woolworths and Abacus Property Group, sat down with The Ethics Centre's Simon Longstaff to chat about the future of business sustainability.
Holly Kramer believes that responsible management has actually grown in significance exponentially over the last five to ten years. She suggests the old Milton Friedman view of shareholder primacy is a thing of the past, and shareholders are now holding businesses to account and demanding they do the right thing for society.
"There's a spectrum of people," she says. "Those who actually don't understand the way the world has shifted. Those who do and do the right thing because they know that's what's expected of the market, and those who do the right thing because it's the right thing."
In the past, businesses were generally focused solely on the metric of profitability, whereas nowadays, there are factors like transparent supply chains, sustainability, and wage protections which make boardroom decision making far more challenging.
"Companies are trying to change their metrics of performance. In many companies I'm in, you're measured on the what and the how. So it's not just hitting your profit number for your division, for example. So I think companies are trying to reward people for thinking about issues more broadly. I think also you have a new generation coming through, and that generation is demanding that businesses apply rules of diversity, think about their stakeholders, and are concerned about the impact on the climate."
"At the end of the day, [it's] hiring the right people, people who understand that the decisions they make have a broader impact than just the bottom line and just this quarter's bottom line. That's what's going to make the biggest difference."
Audio: Listen to Holly Kramer chat about reconciling doing the right thing with remaining profitable.
Holly Kramer on her career challenges.
"When I was in the telecommunications industry, the industry made a lot of money out of complexity. It always has plans, upon plans, upon plans; customers struggle to figure out what's the right solution for them. I know that customers always said they wanted things to be simple. Every time we looked at how to make them more simple, we couldn't make the business case stack up. And so, you know, we used to have big fights with the finance organisation, who would just say, 'look, if you do this, it will be an NPV negative business case, we can't do it'.
"And so we fought and fought and tried to find ways, and ultimately what happened was the competitors got there first and they pulled the rug right out from under us. I've always been a believer that if you listen to what the customer is telling you they want, you know, on first glance, the numbers may not stack up, but ultimately either competitors or customers will have the final say."
Holly Kramer on responding to consumers.
Holly Kramer got her start in marketing, running an affordable fashion brand, so is well aware that for a business to be successful it must reflect changing consumer needs. "Our starting point was really understanding our customers as well as we could. Lots of research, lots of interaction," she says, "and what we found was that the idealised version of models that have been sort of the hallmark of the fashion industry forever, didn't resonate with our customers.
"They wanted to see the clothes look good on people that looked like them. At one level, that solves the problem, but I also think of the havoc that the fashion industry has wreaked on multiple generations of women, and it's the sort of thing that in this day and age, people just don't tolerate anymore."
The problem with fashion supply chains.
Simon: "The fashion industry is now having to deal with the question of supply chains. There's the modern slavery legislation, there's a consciousness about environmental, social, a range of different issues, but I'm particularly thinking at the moment in the fashion industry where people were selling things like a $1 t-shirt – I really don't know how anyone can think it's possible to produce something for so low a price without it having adverse effects for the labour standards in the countries where they're produced. And I think you encountered some of this during the time you were in the industry?"
Holly: "When I was in the fashion industry and we were dealing with our supply chain it was the same time as the Rana Plaza tragedy happened in Bangladesh, which focused a lot of the world's attention on the ethics and the supply chain. However, I was working for a company in Australia that was owned by a company in another country that didn't have the same way of looking at what was an acceptable supply chain policy and what was acceptable practice, because that was a very poor country that had just a different standard. And I remember getting pressure – obviously in Australia, it's quite a high standard of practice – but getting pressure from the parent company saying, our standard's very different, so you have that kind of cross-cultural perspective.
"The other issue was that, in saying there's poor practices in this country, a lot of the suppliers, to mitigate their risk, just pulled out of that country. And then that runs the risk of decimating the lives of the people there even more. We had to figure out what was the right way to make sure that our business was sustainable here, but also that we were doing the right thing by the countries we were sourcing from. And you know, I think at the end of the day, there's no simple answers to some of these."
Audio: Listen to Holly chat about grappling with the ethics of fashion supply chains.
On accounting for diversity.
Over her decades working in the business sector, Kramer has seen boardrooms grapple with the idea of diversity and representation. "I do think that gender is just a proxy for diversity," she says. "It's a starting point and it's easy to count. It's easy to say you've got three out of eight women on your board." Kramer believes true diversity lies in having a vast spectrum of people contributing ideas and solutions. "I didn't even really see gender as the most important starting point for that diversity. I found it was cognitive diversity. I was such a strong ENTJ, I needed an ISP on my team." She says she's always looking for new people who think differently to her because it makes good business sense. Gender is important, and business has made a lot of progress in that space, but Kramer feels there needs to be ethnic diversity, socioeconomic diversity, as well as generational diversity, which is a lot harder to achieve.
"I think the way we Boomers see the world is so different from the way the next generation sees the world, that if you're not making a very concerted effort to bring as many voices as possible into the room, you're not doing your job."
Holly's advice for emerging leaders:
Doing the right thing is good business
Approach challenges with a long-term lens
Put yourself in the position of your customers
AUDIO: Listen to the full podcast with Holly Kramer here>>
Holly Kramer is the Deputy Chairman of Australia Post and a Non-Executive Director on the Boards of Woolworths and Abacus Property Group. Formerly, she was Chief Executive Officer of Best & Less. She has more than 20 years' experience in general management, marketing and sales including roles at the Ford Motor Company, Pacific Brands and Telstra.
This series has been made possible with the support of the Australian Graduate School of Management, in the School of Business, at the University of New South Wales. Find out more about other conversations in the Leading with Purpose podcast.
---
Get the latest inspiration, intelligence, events & more.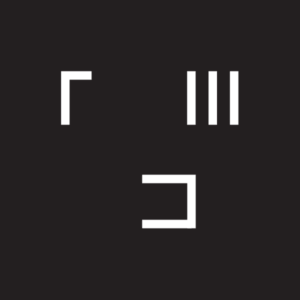 BY
The Ethics Centre
The Ethics Centre is a not-for-profit organisation developing innovative programs, services and experiences, designed to bring ethics to the centre of professional and personal life.
---
You may also be interested in...