How we should treat refugees
Article
Law + Human Rights
BY
Simon Longstaff

10 SEP 2015
It may seem harsh to question the heartfelt public response to the image of toddler Aylan Kurdi lying dead on a Turkish beach. However, the motivating force of compassion can easily be reduced to futile gestures, unless it is spliced onto a set of actionable principles that will endure beyond the first wave of sympathy.
Then prime minister Tony Abbott's 2015 announcement that Australia would permanently resettle an additional 12,000 Syrian refugees was a significant response to the mass exodus of asylum seekers. But we should assess the quality of Australia's offer against a solid foundation of principles.
In this case, those principles are the institution of sanctuary or, in its modern guise, asylum. Using this approach, I would suggest that asylum is fundamentally about the public and personal good of human safety. As such:
Those who meet the objective condition of fleeing from persecution and oppression, whether arising in conditions of peace or war, are entitled to seek asylum. Their claims for asylum may never be deemed as 'unlawful' or 'illegal'. To apply these labels to such people is wrong and involves a profound misunderstanding of the law.
The ways in which people seek asylum may, in some circumstances, be illegal. However, that does not make the asylum seekers themselves 'illegal'. This focus on legality is a relatively new concern. At the height of the Cold War, the representatives of the liberal democracies weren't heard to condemn defectors and asylum seekers for breaching borders as they escaped from behind the Iron Curtain. But, moving on…
Those who have the capacity to offer asylum are obliged to do so when a bona fide request is made. Asylum is an offer of safety (not a promise of prosperity). Nearly everything hangs on the obligation to keep an asylum seeker safe. This is central to the criticism of the conditions under which the Australian government holds people arriving irregularly by boat. To subject an asylum seeker to indefinite detention in conditions like those on Manus Island and Nauru clearly fails this minimal test. The evidence of mental illness and physical abuse suffered by those held in such places makes this clear.
Not everyone claiming asylum is a bona fide refugee. Some people making such a claim may merely be seeking a more prosperous future. There is no duty to offer asylum to such people. However, given our inability (at least on the high seas) to distinguish between those who are entitled to asylum and those who are not, we should give all the benefit of the doubt. To accept an illegitimate claimant is a lesser evil than it would be to deny asylum to a person with a legitimate claim.
Finally, the compassionate urge to avoid preventable deaths among those seeking asylum (for example, at sea) is a worthy one and should not be mocked nor denied. That said, the means employed to achieve this end should be consistent with the other principles outlined above.
What effect might these principles have if applied to the tsunami of refugees seeking sanctuary in Europe? Our starting point must be the distinctive nature of the cause of the great displacement.
Abbott labelled Daesh (ISIS) a 'death cult' and compared it to the Nazis. Australian Defence Force personnel were posted in Iraq at the request of the Iraqi government to degrade and destroy this pernicious power. We know Daesh was not constrained by established international borders and their actions in one place (Iraq) generated effects not just there but also in the murderous conflict in Syria. So, under any reasonable test, those fleeing from this conflict were refugees and their claims for asylum were lawful and legitimate.
Moreover, as a country that was directly involved in the conflict in Iraq and Syria, Australia could be said to have a particular obligation to these refugees, as their plight was an unintended consequence of our conduct. Given this, a marginal response would be inadequate.
The mayhem was indifferent to the religion, ethnicity, nationality, age or gender of its victims. And so should we be. Any attempt to define a 'preferred cohort' of refugees who might receive the benefit of Australian sanctuary would have to be specifically justified – and I doubt that could be done without inviting criticism that our aid is sectarian or self-serving.
We should ensure that the refugees' passage to Australia is safe. Instead of stopping the boats we might, perhaps, send them.
In an ideal world, Australia would already have developed a comprehensive regional solution based, in part, on mutual interests, shared ethical obligations and a willingness to do our fair share of the 'heavy lifting'. We might then have led an effort to bring many more people from Europe to the relative safety of our region.
Given our obligation to offer asylum to those whose objective circumstances give rise to a legitimate claim, and given the vast size of the problem we're involved with, Australia should be generous in its offer of refuge – if only by adopting special measures to increase our humanitarian intake well beyond the current cap. That is the general principle against which the number '12,000' needs to be evaluated.
Finally, we should ensure that the refugees' passage to Australia is safe. Instead of stopping the boats we might, perhaps, send them.
---
Get the latest inspiration, intelligence, events & more.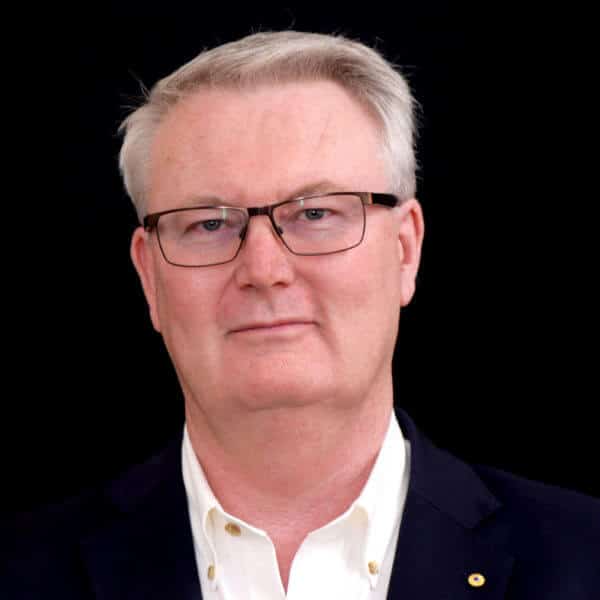 BY
Simon Longstaff
After studying law in Sydney and teaching in Tasmania, Simon pursued postgraduate studies in philosophy as a Member of Magdalene College, Cambridge. In 1991, Simon commenced his work as the first Executive Director of The Ethics Centre. In 2013, he was made an officer of the Order of Australia (AO) for "distinguished service to the community through the promotion of ethical standards in governance and business, to improving corporate responsibility, and to philosophy."
---
You may also be interested in...