He said, she said: Investigating the Christian Porter Case
Article
Law + Human Rights
BY
Louise Richardson-Self

10 MAR 2021
On 4 March 2021 Attorney General Christian Porter identified himself as the unnamed Minister who had been accused of a 1988 rape in a letter sent to the Prime Minister and some senators.
He strenuously denies any wrongdoing and has refused to step down from his role.
ABC News reports that 'the letter urges the Prime Minister to set up an independent parliamentary investigation into the matter' — but should there be an investigation?
The Problem With Testimony
When it comes to accusations of sexual assault, it seems like the situation comes down to a clash of 'testimony' — she said, he said. But who is to be believed?
Testimony, to clarify, isn't just any old speech act. Testimony is speech that is used as a declaration in support of a fact. "The sky is blue" is testimony; "I like strawberries" isn't.
Generally, people are hesitant to accept testimony as good, or strong evidence for any sort of claim. This is not because testimony is always unreliable, but because we think that there are more reliable methods of attaining knowledge.
Other methods include direct experience (living through or witnessing something), material collection (looking for evidence to support the truth of a claim), or through the exercise of reason itself (for instance, by way of logic or deductive reasoning).
In this case, it seems like what would need to occur is a fact-finding mission which could add weight either to the testimony of either Porter or the alleged victim.
What is very surprising, then, is that only some people support such an investigation, while others have rejected the move as unnecessary, including Prime Minister Scott Morrison. These people deem Porter's testimony credible. But should they?
Judging Credibility
It isn't strange to find that people are willing to treat testimony as sufficient evidence for a claim. We often do. Testimony is used in trials. Every news report is testimony. The scientific truths we have learn from books or YouTube are testimony. You get the picture. We may think we are always sceptical of testimony, but we could hardly get by without it.
So, we do rely on testimony. Just not all testimony. When it comes to believing testimony, what we're really doing is judging the speaker's credibility. The question is thus: should we trust what a specific person says about a specific matter in a specific context?
The problem is that we're actually not very good at working out which speakers are credible and which aren't. Often we get it wrong. And sometimes we get it wrong because of implicit biases—biases about types of people, biases about institutions, and the sway of authority.
As philosopher Miranda Fricker has pointed out, when people do not receive the credibility they are due—whether because they receive too much (a credibility excess) or too little (a credibility deficit)—and the reason they do not receive it is because of such biases, then a testimonial injustice occurs.
"Being judged credible to some degree is being regarded as more credible than others, less credible than others, and equally credible as others," explains philosopher José Medina.
In a she said, he said case, if we judge one person as credible, we're also discrediting the other.
Fricker explains that testimonial injustice produces harms. First, there is a harm caused to the listener: because they didn't believe testimony they should have, they failed to acquire some new knowledge, which is a kind of harm.
However, testimonial injustices also harms the speaker. When someone's testimony is doubted without good reason, we disrespect them by doubting their ability to convey truth – which is part of what defines us as humans. This means testimonial injustices symbolically degrade us qua [as] human. Basically, to commit a testimonial injustice means we fail to treat people in a fundamentally respectful way. Instead, we treat them as less than fully human.
Is there a Credibility Deficit or Excess in Porter's case?
Relevant to the issue of credibility attribution in the wake of a sexual assault allegations is the perception (and fear) shared by many that women lie about sexual assault.
In fact, approximately 95% of sexual assault allegations are true. This means it is highly improbable (but not impossible) that the alleged victim made a false claim.
It is not just stereotyping about lying and vindictive women that can interfere with correct credibility attribution. As Treasurer Josh Frydenberg has reminded us, Porter "is entitled to the presumption of innocence, as any citizen in this country is entitled."
This commitment we share to presume innocence unless or until guilt is proven is a significant bulwark of our ethico-legal value system.
However, in a case of "she said, he said", his entitlement to the presumption of innocence automatically generates the assumption that the victim is lying. Given that false rape allegations are so infrequent, the presumption of innocence unfairly undermines the credibility of the complainant almost every  time.
This type of testimonial injustice may seem unavoidable because we cannot give up the presumption of innocence; it is too important. However, the insistence that Porter receive the presumption of innocence rather than insisting we believe the statistically likely allegations against him may point to another problem with the way assign credibility.
As philosopher Kate Manne has observed, particularly when it comes to allegations made by women of sexual assault by men, the accused are often received with himpathy—that is, they receive a greater outpouring of sympathy and concern over the complainants. She explains, "if someone sympathizes with the [accused] initially…he will come to figure as the victim of the story. And a victim narrative needs a villain…"
So here's the rub.
If a great many people in a society share the view that women lie, then they tacitly see complainants as uncredible.
And if a great many people in a society feel sorry for certain men who are accused of sexual assault, then they are likely to side with the accused. In turn, those who are accused of sexual assault (usually, men) will automatically receive a credibility excess.
Is this what has happened in Porter's case? Note that an investigation could lend credibility to either party's claims. This is where the police would normally step in.
Didn't the Police Investigate and Exonerate Porter?
You would be forgiven for thinking that NSW Police had conducted a thorough investigation and had cleared Porter's name judging by the way some powerful parliamentary figures have responded to Porter's case.
For example, in his dismissal of calls for an independent investigation, Scott Morrison said that it "would say the rule of law and our police are not competent to deal with these issues." Likewise, Treasurer Josh Frydenberg said: "The police are the only body that are authorised to deal with such serious criminal matters." Nationals Senator Susan MacDonald also opposed the investigation, saying: "We have a system of justice in this country [and] a police service that is well resourced and the most capable of understanding whether or not evidence needs to go to trial — and they have closed the matter."
Case closed. This must mean that there's no evidence and that an independent inquiry would be pointless, right?
Not quite. NSW Police stated that there was "insufficient admissible evidence" to proceed with an investigation. They did not say that there was no evidence of misconduct. Moreover, the issue for criminal proceedings is that the alleged victim did not make a formal statement before she took her own life.
In other words, the complainant's testimony does not get to count as evidence because, technically, there is no testimony on the record.
Preventing Testimonial Injustice
Since the alleged victim had not made a formal statement to Police at the time of her death, the call for an investigation into Porter's conduct can be seen as a means of ensuring Porter does not receive a testimonial credibility excess and the complainant a testimonial credibility deficit.
To stand by Porter's testimony in a context where it is widely – and falsely – believed that women make false rape allegations, and where the police are seen as the only body capable of exercising an investigation (when in fact they are not), would be to commit a testimonial injustice.
As former Liberal staffer and lawyer Dhanya Mani says, "The fact that the police are not pursuing the matter for practical reasons does not preclude or prevent the Prime Minister from undertaking an inquiry into a very serious allegation… And that inquiry will either exonerate Christian Porter and prove his innocence or it will prove otherwise."
It is important to understand that an independent investigation is not bound by the exact same evidentiary rules as are the police and courts. It may be possible for others to testify on her behalf. Other evidence which is inadmissible in court may be admissible here. An independent investigation at least offers the possibility that the complainant's testimony will get a fair hearing.
Also worth noting is where the presumption of innocence would end. For a crime, guilt should be proved beyond a reasonable doubt. For civil cases, that standard is "on the balance of probabilities". What standard should an independent investigation use? I would suggest the latter, precisely because testimony is likely to be all the evidence there is.
To prevent a testimonial injustice—attributing too much credibility, or too little, to someone undeserving of it—these allegations must be investigated.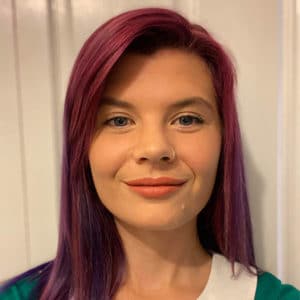 BY
Louise Richardson-Self
Louise Richardson-Self is a Lecturer in Philosophy and Gender Studies at the University of Tasmania and an Australian Research Council Discovery Early Career Researcher Awardee (2019). Her current research focuses are the problem online hate speech, and the tension between LGBT+ non-discrimination and religious freedom. She is the author of Justifying Same-Sex Marriage: A Philosophical Investigation (2015) and her second book, Hate Speech Against Women Online: Concepts and Countermeasures is due for publication in 2021.
---
You may also be interested in...