Measuring culture and radical transparency
The Ethics Centre is often asked whether it's possible to "measure" or evaluate organisational culture. Executives and Directors are now alive to the considerable responsibility they bear for the workplaces they preside over – and this has led to a growing demand for robust and credible measurement tools.
Using a methodology developed over 25 years, The Ethics Centre's Everest process is a forensic review into a company's ethical culture. It's based on a simple proposition: that good culture can be measured. Global research shows a healthy culture is essential to sustainable, long-term performance; it enables innovation and builds trust between staff, clients, and customers. Conversely, poor culture leads to bad decisions and an erosion of trust and credibility. The result, inevitably, is disengagement, cynicism, and loss of value.
In the face of challenging conditions, many leaders are tempted to focus their efforts on compliance to prevent 'bad' behaviour. But this over-reliance on regulation and surveillance can be counterproductive. Not only can it restrict growth of a positive ethical environment that enables people to innovate and act with a shared purpose and direction, it also doesn't work. Failures persist. A strong ethical culture is critical to managing risk and building a foundation that will support long term value and performance.
We've employed Everest to evaluate the culture of numerous, very different, organisations.  We've used it on one of Australia's "big four" banks and a leading superannuation fund. We've measured the culture of universities, insurance companies, and leading sports organisations including the Australian Rugby Union, Cricket Australia, and the Australian Olympic Committee.
In carrying out the process both in Australia and abroad, we look at the misalliances between what a company says it stands for, and what occurs in practice. Using this premise, we check how organisations live up to the standards they set for themselves through an audit of systems, policies, procedures, and practices. We undertake extensive qualitative and quantitative research to determine how employees and key stakeholders view the organisation. Out of this process comes a set of powerful insights into the degree of alignment between purpose and practice. We identify the gaps.
Once we've made sense of the current state of an organisation, we're in a position to ask our clients some tough questions about the kind of company they'd like to be.  We present clients with a Future State Framework that maps the pathway from the present to the future – asking them to imagine the pinnacle of what's possible for their organisation.  In doing this, we examine five domains:
Culture: The operating system through which people create meaning, purpose, and belonging.
Ecosystem: Organisations are complex, interconnected, and interdependent. They sustain, and are sustained, through relationships, mutual dependencies, and the value they bring to the whole.
Leadership: Providing the guidance, direction, and consistency that allows an organisation to respond to the challenges of uncertainty and change.
Readiness: The ability of an organisation to anticipate and respond to uncertainty. The ability to pre-empt a possible future before it arrives fully formed.
Legacy: The future's perspective on the present. The map we leave behind for others.
The nature of Everest, particularly when coupled with the independence of The Ethics Centre, is that we can confront leaders with issues that have not previously been articulated, recognised, or challenged. And we do this in a way that lessens defensiveness and focuses on building on the goodwill contained in the existing culture of the organisation.
We're proud that our process has provided leaders across business and government with the expertise to shine a spotlight on current practices and make choices about the culture and style of organisation they wish to cultivate in the future.
One final note: our Everest reports are delivered to our clients on the understanding that everything contained therein is strictly confidential.  What a company does with the report is entirely up to them. None had ever been made public until we worked for the Australian Olympic Committee in 2017.
Facing a media storm over their culture, the AOC took the brave step of releasing the report, in its entirety, to the public. Thanks to this act of radical transparency, we're able to share it with you here.
---
Get the latest inspiration, intelligence, events & more.
By signing up you agree to our privacy policy
---
You might be interested in…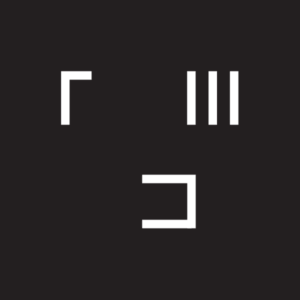 The Ethics Centre is a not-for-profit organisation developing innovative programs, services and experiences, designed to bring ethics to the centre of professional and personal life.