Explainer: Getting to know Richard Branson's B Team
If you ever dreamed of rubbing shoulders with the brightest shining stars of business, you probably couldn't turn down an invitation to join Richard Branson's B Team.
The team of luminaries was launched by the Virgin Group founder in 2013 to power a movement to use business to build a better world.
Its goals
The B Team aims to "confront the crisis of conformity in leadership".
"We need bold and brave leaders, willing and able to transform their own practices by embracing purpose-driven and holistic leadership, with humanity at the heart, aligned with the principles of sustainability, equality and accountability," according to its website.
"Plan A – where business has been motivated primarily by profit – is no longer an option. We knew this when we came together in 2013. United in the belief that the private sector can, and must, redefine both its responsibilities and its own terms of success, we imagined a 'Plan B' – for concerted, positive action to ensure business becomes a driving force for social, environmental and economic benefit.
"We are focused on driving action to achieve this vision by starting 'at home' in our own companies, taking collective action to scale systemic solutions and using our voice where we can make a difference."
Membership
Aside from Branson himself, who has charisma to burn, his hand-picked team of leaders include:
Co-founder and former Puma chair, Jochen Zeitz
Chairman & CEO of Kering, François-Henri Pinault
Chairman Emeritus, Tata Sons, Ratan Tata
Chairman, Yunus Centre, Professor Muhammad Yunus
General Secretary of the International Trade Union Confederation Sharan Burrow
President and CEO, Mastercard, Ajay Banga
Founder and CEO of Thrive Global, Arianna Huffington
Former Chairman and Chief Executive Officer, Dow Chemical and DowDuPont, Andrew Liveris
Its influence
Branson is a master of marketing, and has long cultivated an image of a fun-loving, brilliant, rule-breaking entrepreneur with a socially-responsible heart. He has launched around 400 companies and has become one of the world's most influential leaders, with a personal wealth estimated at $7.7 billion.
A stay at his luxury resort Necker Island in the British Virgin Islands is the modern-day equivalent of Charlie Bucket's "golden ticket" to the chocolate factory (from the Roald Dahl children's book). It was, for instance, the first holiday destination for the Obama family after they left the White House in 2017.
Branson has long harnessed his star power to humanitarian ventures and he has now provided B Team "vehicles" for others to do the same.
Its projects
The B Team has three causes:
Climate: committing to a just transition to net-zero emissions by 2050.
Workplace equality: creating working environments that recognise and respect the human rights and talents of all people.
Governance: raising the bar on what good governance looks like – and keeping accountability, sustainability and equality at the centre of these efforts.
Recent achievements
At the UN Climate Action Summit in September, B Team Leader and Allianz CEO Oliver Bäte led a group of 12 asset owners with $A3.5 trillion in assets under management in committing to net-zero emissions by 2050—a target aligned with a pathway to 1.5°C warming – and helping companies within their portfolios to achieve the same goal. They join the 87 companies who also made this commitment.
In 2015, The B Team was instrumental in ensuring that a commitment to net-zero emissions by 2050 was included in the text of the Paris Agreement.
In Australia
The local arm of the B Team launched in October 2018 and includes Branson, Sharan Burrow as vice-chair, ANZ Bank chair David Gonski as co-chair, and Chief Executive Women director Lynette Mayne as co-chair. Other members are:
Scentre Group CEO Peter Allan
Suncorp Group CEO Michael Cameron
Former Chairman and CEO of Dow Chemical, Andrew Liveris
CEO of MLC, Geoff Lloyd
CEO of Mirvac Susan Lloyd Hurwitz
Australian Council for International Development president Sam Mostyn
Chairman of the Light Warrior Group Radek Sali
Executive Chairman of Carnival Australia Ann Sherry
EnergyAustralia managing director Catherine Tanna.
MLC's Lloyd says the group aims to use the power of its influence to make the conversations "go viral".
"It is about a core group of leaders who will represent those principles and drive those initiatives and connect through to the global B Team. We are trying to create a conversation and lead that conversation through the individuals in those businesses that are part of it.
"The principles are really all there to help leaders lead their businesses and provide a course, if you like, direction, some guidance as to how we should think very differently about work.
"There is a community expectation that business is there to do good."
The 100% Human project
This initiative brings together more than 150 organisations around the world to shape and identify the elements that define a 100% Human organisation: respect, equality, growth, belonging and purpose. The aim is to recruit to the cause one million companies globally.
100% Human has been collecting examples of innovative thinking in its published Experiments Collection, which provides details of around 200 workplace initiatives, which are trying out new ways of working. These "experiments" include: providing opportunities for refugees and migrants; championing diversity, inclusion and belonging; and supporting employees' mental health and wellbeing.
The initiative was launched in Australia in June, 2019 with the five principles of: strategically planning for technology, creating career growth opportunities, focusing on the whole person, establishing support networks, and being publicly accountable.
The former CEO of Perpetual Ltd, Lloyd joined MLC Wealth a year ago to engineer its separation from the National Australia Bank. He says he introduced some of 100% Human's leadership philosophies to Perpetual in 2015 and is now using them to help develop a new, individual workplace culture at MLC.
"At MLC, we're reviewing all of our people processes and policies and aligning our culture towards that of allowing people to be 100% human at work," he says. "So, that's from our leave policies, our carer leave, our flexibility, the way in which we lead ourselves, the way in which our leadership team really do express, and understand that our team have complex lives and needs."
This article was originally written for The Ethics Alliance. Find out more about this corporate membership program. Already a member? Log in to the membership portal for more content and tools here.
---
Get the latest inspiration, intelligence, events & more.
By signing up you agree to our privacy policy
---
You might be interested in…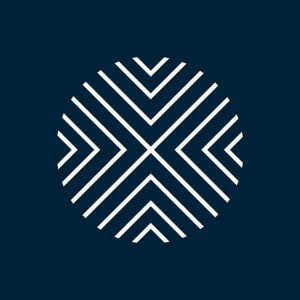 The Ethics Alliance is a community of organisations sharing insights and learning together, to find a better way of doing business. The Alliance is an initiative of The Ethics Centre.