So your boss installed CCTV cameras
Article
Being Human
BY
The Ethics Centre

28 JUN 2018
Meet Sophie. As the Head of Human Resources in her organisation, she begins to doubt the integrity of her management team when CCTV cameras are installed throughout her workplace with little warning. Sophie has made an appointment to speak with an Ethi-call counsellor.
In what follows, a highly trained counsellor responds to a fictional yet typical dilemma faced by callers who use The Ethics Centre's free helpline, Ethi-call. Please note, this is not a substitute for an Ethi-call counselling session. It will give you an idea of what to expect if you ever need to use the service.
The counselling session
Sophie: I've never come across a situation like this in my 20 years as a HR professional. We are on the edge of a culture crisis and I'm not sure who I can trust.
Recently, a staff member was verbally assaulted by a trespasser on business premises outside of business hours. The victim felt it wasn't serious enough to warrant legal intervention but he agreed with our workplace it wasn't harmless enough to shrug off. Wishing to be seen as responsive to the event, management responded without my consultation by installing CCTV cameras inside and outside the office. Their reaction was quick and they did not have a specific policy to guide the decision. Staff arrived at work on Monday to find cameras on the premises without any explanation.
Ethi-call: As head of HR, how does your role fit within your organisation?
I look after the people in the organisation by implementing the HR policies of the business under the direction of general management. I'm a go to person for employees with workplace issues, advocating for staff in situations where they've been taken advantage of. I'm trusted by my peers. I'm the messenger for management, but most decisions I share are not mine and at times I even disagree with them. I've worked hard to build a culture of transparency and an environment where all staff can speak up.
Ethi-call: What's the purpose and values of your organisation?
We exist for our customers and shareholders. We value honesty, safety, innovation, and recognition. But I feel the management team has traded honesty for safety in their latest decision.
Ethi-call: In your industry and HR, are there professional standards or a professional body that might be of relevance to this situation?
Yes, there is the Australian HR Institute, which has a professional code of ethics and professional conduct, plus my organisation also has a national peak body. I've phoned because it states I should lead others by modelling competent and ethical behaviour but in this situation I'm not sure what that is.
Ethi-call: What obligations do organisations have in relation to employee safety and privacy and where does your organisation fit?
Our privacy policy meets accepted industry standards. People know we can access their emails at any time and activity on our network isn't private. People are aware about some privacy compromises. That being said, it's certainly not an expressed part of company policy that we can film and monitor staff in the office.
As for safety, we have a duty of care to our employees and follow required WHS measures. It's our responsibility to provide a safe workplace.
Ethi-call: Are you aware of any other organisations who have installed CCTV cameras in this way? What did they do?
This is part of the problem. I'm not sure of any business in this industry who has installed cameras in this way. It's not like we're a retail or security focused business. I need to seek advice from industry representatives. Maybe even a lawyer….
I want to believe the management team have our best interests at heart but now I'm not sure. Usually when there are big changes in our organisation, we consult with our staff and bring them on the journey with us.
To make matters worse, recent discussions about staff redundancies in the new financial year have leaked through the organisation.
Ethi-call: How would you describe your relationships with staff?
Staff trust me and I'm glad they do. I value the people around me, because without them the organisation would not exist. But I don't feel comfortable being the mouthpiece for a management team whose motives in installing the cameras may be more sinister.
Ethi-call: What do you normally do when you don't agree with the decisions of the management team?
Sometimes I speak up and sometimes I don't. I draw on my HR expertise and my position in the organisation which helps me facilitate open conversations.
I thought we had a culture of transparency and consultation so I'm shocked I wasn't consulted before this decision was made. Clearly this has implications on staff and my role as a leader in their HR team, given its potential to negatively impact the organisation and our culture. Maybe they thought they were doing the right thing, but it feels like they might be using the assault as an excuse to monitor employees disingenuously.
Ethi-call: You've said staff rumours are fearing the cameras will be used for more than security. Do you know for a fact if the cameras will be used for the staff review?
I don't know this for sure. I completely understand everyone's concerns though. My gut tells me they might be right. A while back, some employees had their emails audited to support the termination of their contracts. So, while I'm making assumptions at this point, I can't help but think management has a history of using data in a way that undermines fairness in the workplace. But it's just not clear yet if a lack of transparency in this instance mean questionable or bad intentions.
Ethi-call: So, what do you think is the purpose of security camera's in an organisation?
I've been told the purpose is to protect the assets of the business, be it staff or equipment. This is a good thing, clearly, but there should be a clear privacy policy around access and use of recordings. It's also very important the company be transparent when introducing new security measures – like cameras – into the workplace.
So what did Sophie take away from the call?
The conversation with the Ethi-call counsellor made me better understand my professional identity and what values I want to uphold – both within the organisation and in my profession. I have promised to engage and support the staff, but I feel I need to do a little bit more research on this and seek the advice of a trusted advisor before I act.
I feel strongly that if I want to maintain my professional integrity and the trust of my colleagues I can't sit back and do nothing. I also expect the management team to live the values of the organisation as well and I should be courageous enough to have this conversation with them too.
Ethi-call is a free national helpline available to everyone. Operating for over 25 year, and delivered by highly trained counsellors, Ethi-callis the only service of its kind in the world. Book your appointment here.
Follow The Ethics Centre on Twitter, Facebook, Instagram and LinkedIn.
---
Get the latest inspiration, intelligence, events & more.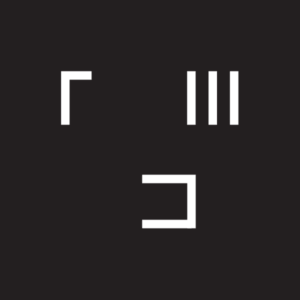 BY
The Ethics Centre
The Ethics Centre is a not-for-profit organisation developing innovative programs, services and experiences, designed to bring ethics to the centre of professional and personal life.
---
You may also be interested in...