Susan Lloyd-Hurwitz on diversity and urban sustainability
Article
Business + Finance
BY
The Ethics Centre

16 NOV 2022
Susan Lloyd-Hurwitz is the CEO of Mirvac, one of Australia's largest and most respected property groups. Driven by the company's purpose, to Reimagine Urban Life, Susan talks about how we can redefine the landscape and create more sustainable, connected and vibrant urban environments, leaving a legacy for generations to come.
"When you're in high school you can only imagine doing the jobs you can see – you can think about being a doctor, a nurse, a lawyer because those jobs exist. But I always say to my own children that the jobs that they're going to do don't even exist yet."
Susan's parents took a huge risk when they migrated from Belfast in Northern Ireland to Australia, during the Winter of Discontent in 1978 which was characterised by widespread strikes in the public and private sector. At the time she didn't think much of it, but upon reflection admires the sacrifices her parents made to give her a better life. First in her family to attend university, Susan completed an undergraduate law degree, but upon completion the notion of being a full time lawyer didn't appeal to her. Deciding to study urban geography, completing a thesis on the migration of Icelanders to Australia, she says it was this rather left field thesis that set her on the path to become the CEO of Mirvac.
"In one of those moments of serendipity I called my university supervisor and  said "what does someone like me do for a job?" And he said he'd had a call that very day from Knight Frank, who were looking for a researcher. And I thought, I don't know the first thing about real estate, but I can analyse, I can write, so why not? And I jumped into real estate and 30 plus years later I'm still in the industry, having worked all around the world for iconic companies. And it was all just that one moment, one phone call to my supervisor launched me off in this direction." 
Striving for a more diverse workplace 
"At Mirvac I have tried very hard to ensure we are as gender diverse as possible, and not just gender diversity, gender is just one element of it – we have a full diversity and inclusion effort going on all the time."
The academic research into diversity is clear: diverse groups make better decisions than homogeneous ones. It's proven across cultures, across times and across industries. Susan believes that business leaders must be absolutely conscious at all times about diversity within their work force, because if you don't play close attention, people default to the practice of hiring those most like them. The problem is, that while some elements of diversity are easily marked, diversity of ideas and thought is a lot harder to measure, she says, "it's not just about having 50% females at the table, it's a lot deeper than that. You can only measure the things that are obvious, like cultural background or sexual orientation or gender. You can measure those things, and just hope that they all bring some diversity of thought."  
"I'm very, very proud that at Mirvac we have a zero like for like gender pay gap and have maintained that for six years. And it is very hard to maintain if you if you take your eye off for one minute, the gender pay gap, with all the best intentioned in the world comes creeping back into the organisation."
What keeps Susan Lloyd-Hurwitz up at night?
"The pace of house price growth is simply unsustainable, many multiples of times greater than wage inflation, which is very anaemic. So it is something that does need urgently to be addressed."
Housing affordability is one of the most important challenges of our time, and Susan believes the problem lies with supply, "We simply don't do enough dwellings for the growth of household formation in this country. It is a very serious problem and better or worse in different parts of Australia." When thinking about solutions to the housing crisis and how we might build the cities of the future, Susan has proven that she thinks very much outside the box, conceiving of the idea of "a house with no bills". "Imagine if you could live in a house and never pay another energy or water bill. Wouldn't it be transformational for millions of people. What if we could design a different way of building homes so that we were creating no waste?"  
A shift towards a more sustainable future
"The business of business is not just business. It is a lot broader than that. People sign up for a noble mission."
Ten years ago when Mirvac launched the "This Changes Everything" sustainability strategy, with the goal of being net positive in waste water energy by 2030 (without yet having the technology to do so) people thought she was mad. "senior members of industry said you should never set targets that you don't know how to meet". Despite the opposition, Susan doggedly pushed on, and fast forward to 2022, Mirvac is now net positive in scope one, and in scope two emissions are 9 years ahead of schedule. She speaks about how rapidly the notion of sustainability is changing at every level of business from the C-suite to the consumer, "our residential customers who ten years ago, if you were talking to them about sustainability upgrades in their home or apartment, they would hear corporate spin and greenwash. And now they buy sustainability upgrades because they have a desire to live in a more impactful way and with a better impact on the planet."  
"Mirvac people generally don't wake up in the morning and think, I'm going to go generate some earnings per share today. But they do get up in the morning and think about the legacy that they're going to leave, how they're going to push forward design and how they're going to think about how we can design out our waste from our sites. Those are the things that get Mirvac people motivated, and they're an extremely passionate group of people dedicated to leaving the world a better place than when we found it."
AUDIO: Listen to the full podcast discussion above
Susan Lloyd-Hurwitz was appointed Chief Executive Officer & Managing Director in August 2012 and a Director of Mirvac Board in November 2012. Prior to this Susan was Managing Director at LaSalle Investment Management. Susan has also held senior executive positions at MGPA, Macquarie Group and Lend Lease Corporation, working in Australia, the US and Europe. 
Susan is a Director of the Business Council of Australia, member of the NSW Public Service Commission Advisory Board, a member of the INSEAD Global Board, a Trustee of the Australian Museum Foundation, and the immediate past Chair of the Green Building Council of Australia. She holds a Bachelor of Arts (Hons) from the University of Sydney and an MBA (Distinction) from INSEAD (France).  
Find out more about other conversations in the Leading with Purpose podcast. Delve into more articles and podcasts like this by signing up to our Professional Ethics Quarterly newsletter.
---
Get the latest inspiration, intelligence, events & more.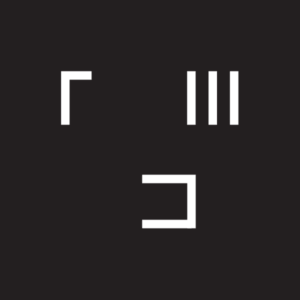 BY
The Ethics Centre
The Ethics Centre is a not-for-profit organisation developing innovative programs, services and experiences, designed to bring ethics to the centre of professional and personal life.
---
You may also be interested in...