TEC announced as 2018 finalist in Optus My Business Awards
Award
Being Human
BY
The Ethics Centre

28 SEP 2018
The Ethics Centre (TEC) is thrilled to be announced as a finalist for Training and Education Business of the year in the Optus My Business Awards for the second year running.
It's an honour to be a finalist again after we were awarded winner of the category last year for our Ethical Professional Program.
The inaugural Optus My Business Award program reported record submission numbers this year, with leading SME's across Australia vying for recognition in the 35 prestigious award categories.
This year we are proud to be finalists for our Ethi-call Counsellor Training Program (ECTP), completed by individuals hoping to become a volunteer Ethi-call Counsellor.
Ethi-call is a free national helpline available to anyone needing help to make their way through tough ethical challenges in their life. Made possible only through the support of volunteers who provide this service, this year we increased our capacity to deliver sessions by 300% through the ECTP program.
The eighteen-month program blends a diverse mix of learning techniques, resources and support networks to prepare students both emotionally and technically to handle the diverse range of calls received by the Ethi-call helpline.
Through an integrated learning program that bridges theoretical ethics with empathic counselling skills and practical delivery of the Ethi-call model, students are supported to develop the skills and understanding to develop as counsellors.
When asked what makes the ECTP so special, a recent graduate remarked:
"[TEC] Invest a great deal in this new Ethics Counselling Training Program to ensure callers to the Ethi-call service – who usually have extremely complex and often upsetting moral dilemmas in their personal and professional lives – receive the absolute best quality of service possible"
Program Manager Peta Andreone explained:
"Our duty is to ensure counsellors are capable to handle any type of call, and that our callers not only have access to a freely available service, but one that delivers the highest standard of care"
"Counsellors undergo intensive training to be registered through TEC, and participate in ongoing professional development to maintain their credentials annually"
The key innovation to the Ethi-call Counsellor Training Program is the Ethi-call Counselling Model, a working tool that has been developed and refined over the past 27 years.
An independent panel of judges will now review finalist submissions before deciding on this year's awarded entries. Winners will be announced at a black-tie gala dinner on Friday, 9 November at The Star in Sydney.
Congratulations and good-luck to our fellow finalists in the Training and Education Business of the Year:
Code Camp
Engage & Grow
First Home Buyer Buddy
KICKBrick
Liberate eLearning
PD Training
STEM Punks
TCP Training
The Financial Fox
If you would like to train as an Ethi-call counsellor, send an expression of interested to counselling@ethics.org.au.
If you are facing a difficult ethical dilemma or decision, make a free appointment for a private conversation with an Ethi-call counsellor here.
---
Get the latest inspiration, intelligence, events & more.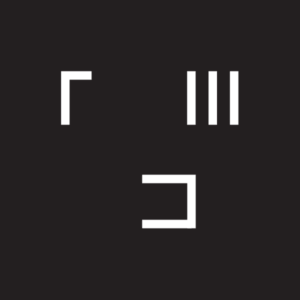 BY
The Ethics Centre
The Ethics Centre is a not-for-profit organisation developing innovative programs, services and experiences, designed to bring ethics to the centre of professional and personal life.
---
You may also be interested in...