The dark side of the Australian workplace
Article
Ethics Alliance
BY
The Ethics Centre

5 JUN 2019
The founder of a law firm recently explained long working days under high pressure at his firm, saying: "People come here with the knowledge and expectation that they're going to have to work hard".
He could have been speaking for any number of employers in high-stress industries.
As young graduates leave university to work in top-tier law firms, in hospitals, merchant banks and professional services, they are already well acquainted with hard work and competition. They have strived to become the best and brightest through many years of education, often polishing their resumes with extra-curricular achievements in sport, music and volunteer work – all the while supporting themselves with part-time jobs.
These young people know what it is like to "burn the candle at both ends", to run themselves ragged getting ahead of the competition so they can get one of the prized entry-level jobs that may lead to continued success.
They expect to be worked hard. They probably don't expect to be worked to death.
Two leading law firms have recently been investigated over complaints about "extreme working conditions", where one solicitor warned that it had reached a "point someone will die or have some other physical or mental health episode''.
An unprecedented move by WorkSafe
In one well-publicised example, WorkSafe Victoria had launched an investigation into King & Wood Mallesons in Melbourne after a similar complaint regarding overwork and exhaustion, particularly during the Banking and Finance Royal Commission.
King & Wood Mallesons chief executive partner, Berkeley Cox, says the legal industry is paying much closer attention to the issue of work stress.
"We have learnt so much over the past year and recognise that there is a lot more that law firms can and should be doing to improve the everyday work experience for individuals and the systematic issues at an organisational and industry-wide level," he says.
"While we have much more to do on our journey, we want our workplace to be one where every individual has the opportunity to flourish."
WorkSafe's action is regarded as unprecedented in the legal industry and some pundits have nominated it as a "death knell" for the concept of the "billable hour" – whereby firms charge clients for each hour their lawyers work.
The billable hours system means that workers are incentivised to work longer, rather than smarter.
Certainly, the statistics around mental health in the legal profession are alarming.
Around 50 per cent of law students, 33 per cent of solicitors and 20 per cent of barristers report they have experienced depression. Further, 11 per cent of lawyers contemplate suicide each month, according to research published on the website of legal mental health charity, Minds Count (formerly the Tristan Jepson Memorial Foundation).
A punishing rite of passage
Investigating the causes of this crisis and exploring possible solutions usually leads back to an industry culture of being always-available to clients, unreasonable demands for fast turnarounds and the "billable hour". There is also a long-held belief in the professions that young people will work punishing hours as a "rite of passage" that will pay off in the long run.
In the legal industry, Royal Commissions tend to amp up the pressure, with work going on in 24-hour cycles in 15-hour shifts, seven days per week, in an environment that is intolerant of mistakes or human frailties.
As it is, lawyers work longer overtime than professionals in any other field in Australia, according to a position paper by The Legal Forecast, a not-for-profit group that provides support for students and early-career lawyers.
Under discussion at a recent event, hosted by The Legal Forecast, was the exacting timetabling of the Hayne Royal Commission and the impact it had on lawyers, particularly junior staff.
DLA Piper Australia co-managing partner and Minds Count board member, Melinda Upton, asked: "Was it worth the sacrifice when you look at statistics on people committing suicide and entering depression? Did it have to be done that quickly?".
This point was picked up by Scarlet Reid, a partner at McCullough Robertson Lawyers, who said she worked on the Hayne Royal Commission and is now working on this year's Aged Care Royal Commission.
Reid said the Aged Care commission was proceeding at a "much slower pace" and questioned whether the banking Royal Commission really had to be completed in one year.
"Politics drives that as well," she said. "We could slow down."
She said many of the organisations involved in giving evidence to the Aged Care Royal Commission were not-for-profits that did not have the funds to pay for large legal teams – a factor that puts a brake on the pace.
Need to slow down
Partner at legal recruitment firm ECP Legal, Justin Whealing, said a senior banking corporate counsel told him he wished the law firms and their clients had teamed up to ask the commissioner for more time.
"I think the legal profession could do that better, in terms of presenting a united front to speak in one voice about how meaningful changes can be made for the betterment of the profession. Clients would get better advice as well and it would be more sustainable for the people in it," Whealing said. He also advocated having an industry-wide standard, setting out conditions such as maximum work hours and mandatory breaks and using targets.
Reid acknowledged the bind that law firms find themselves in: "It's very difficult when you've got clients needing to meet deadlines, getting into witness boxes. And, you know, it's a balance".
Some firms are using contract lawyers to help manage workload over peak times, says the head of Innovation and Project Delivery at Pinsent Masons, Alison Laird. Even without being involved in a Royal Commission, there are huge deadlines that must be met. "So we ramp up the team, and then we ramp them down again," she says.
Getting rid of 'billable hours'
Laird said things will not improve until law firms change the way they remunerate their people and get rid of the "billable hour" system, which drives lawyers to bill a certain number of hours per year to the detriment of their mental wellbeing. "It is the one thing that impacts innovation more than anything else," she says.
At least one top tier firm, Corrs Chambers Westgarth, is dumping the billable hour concept (while adding an extra week of annual leave) and replacing them with annual billing targets, which allow for peaks and troughs of client-billed activity.
However, Melinda Upton warned that replacing the billable hours system cannot happen without the support of clients, who are likely to push back on any change. Member of The Legal Forecast NSW, Edwin Montoya Zorrilla, supports a move away from billable hours and offers more remedies: the automation of various legal tasks and integrating long-term thinking into practice management and recruitment.
"This discussion also includes more specific strategies such as optimising systems of delegation and work sharing, better communication with clients, and using technology-assisted project management tools," he writes in an article for Westlaw.
"Yet, none of these strategies, however innovative, take effect overnight, and there remains a tendency to return to traditional means of meeting the bottom line."
Encourage safe work
Upton said it is a responsibility of law firm partners and management to educate the partners about staff wellbeing and "to call it out when they don't come to the table on it".
They can also highlight examples where enforcing or encouraging safe work practices has worked well.
"Usually it means your attrition rates have improved, you've got a much happier team, you've got succession and talent mapping and progression going on, you get good client feedback. And clients really don't care where you work."
Reid says working shorter hours may mean that law partners have to accept they will make less money.
When partners discuss remuneration structures at a firm-wide level, they need to be talking about encouraging the sharing of work between teams, the use of contract lawyers and other ways to create a sustainable work environment.
"There is an element of almost a corporate greed associated with the driving of long hours … unless you're going to change the remuneration structure, then it's going to be hard to drive behaviour," she says.
This article was originally written for The Ethics Alliance. The Alliance is a community of organisations sharing insights and learning together, to find a better way of doing business.
This article was originally written for The Ethics Alliance. Find out more about this corporate membership program. Already a member? Log in to the membership portal for more content and tools here.
---
Get the latest inspiration, intelligence, events & more.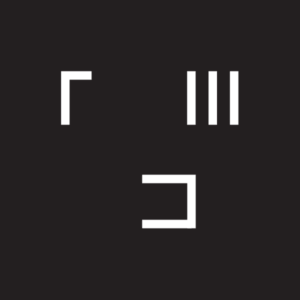 BY
The Ethics Centre
The Ethics Centre is a not-for-profit organisation developing innovative programs, services and experiences, designed to bring ethics to the centre of professional and personal life.
---
You may also be interested in...