You don't like your child's fiancé. What do you do?
Your child is getting married. A mixture of pride, grief and trepidation have been gathering steam for a while now.
You don't know how you're going to feel on the day, but when you see your child go through one of the most ubiquitous rites of passage there is, you can't guarantee there won't be tears of love.
Except for one snag.
You don't like their fiancé.
It's heartbreaking. What should have been a moment of elation at your child's joy is soured. You don't understand why they're making such a huge commitment to their partner or how you will live with that choice.
Perhaps you don't think they're good enough, or you don't get along with them as much as you'd like. Maybe you see them bringing unhappiness into your child's life – now or in the future. They might have strange attitudes to parenting or relationships. They might seem plain dangerous. Either way, there's one question you're asking…
What should you do?
In this situation, consider what a good parent looks like. Do they support, protect, and nurture their child? Do they allow them to make their own mistakes? Are they honest and fair?
Being honest may mean causing great hurt. Being fair may mean accepting the consequences of your child's independence. Protecting your child may mean treating your fears as truth. But to what end? And by what means?
Wedding dilemmas splitting you in two? Book a free appointment with Ethi-call. A non-partisan, highly trained professional will help you see through chiffon to make decisions you can live by.
On one hand, what actions present you as the person you want to be? Are they the actions of someone courageous, patient, and wise? Or someone petty, panicky, and controlling?
On the other hand, what actions risk damaging the relationship between you and your child? Or your future child-in-law? What situation necessitates speaking up? Or more drastic measures?
If you decide your concerns aren't that serious, is there a way you could use this situation to build a stronger relationship with your child and a better understanding of the partner they love?
A lot of the time, when we are faced with an ethical dilemma, we see in binaries. Black or white, either or. Taking the time to slow down our thinking and consider the situation in different ways can help new pathways emerge – even if that means stepping back and living with the decisions another person has made.
So, before you end up expressing your reservations in panic, blame, and threats to boycott the wedding, take a breath. Step back, contemplate who you aspire to be as parent, what actions you feel are right and available to you and get creative.
If you or someone you know is experiencing violence and need help or support, please contact 1800RESPECT. Call 000 for Police and Ambulance help if you are in immediate danger.
Ethi-call is a free national helpline available to everyone. Operating for over 25 years, and delivered by highly trained counsellors, Ethi-call is the only service of its kind in the world. Book your appointment here.
Follow The Ethics Centre on Twitter, Facebook, Instagram and LinkedIn.
---
Get the latest inspiration, intelligence, events & more.
By signing up you agree to our privacy policy
---
You might be interested in…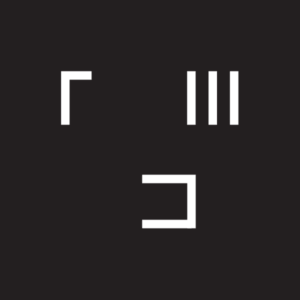 The Ethics Centre is a not-for-profit organisation developing innovative programs, services and experiences, designed to bring ethics to the centre of professional and personal life.