Activist CEO's. Is it any of your business?
Article
Ethics Alliance
BY
The Ethics Centre

25 NOV 2018
When people were getting shouty about the same-sex marriage issue last year, it must have seemed like a great idea for a company to support a campaign calling for constructive and respectful debate.
What could go wrong?
Answer: for a proudly Christian-owned beer company, just about everything.
The Adelaide-based Coopers Brewery was dipping its toe into the pool of corporate social activism by supporting a Bible Society video debate. In it, two Liberal Party MPs were voicing opposing pro and anti same-sex marriage views. Instead of a diplomatic hurrah, the result was a painful and embarrassing public relations belly-flop.
In less than a week of making national news, the brewery had put out two press releases; one defending its involvement and the other distancing itself. This resulted in them facing community and social media backlash and a product boycott by both customer and publican.
Social commentator and advertising writer, Jane Caro, says companies and their CEOs have every right to state a point of view, but there is a wrong and a right way to go about it.
"What they didn't do was 'out' themselves as a company with strong Christian values," she says.
"You have to own up to who you are."
"The ethical thing to do is own up to your bias. It doesn't mean you can't have one [a bias], it means you own up to it."
You may be criticised for your view, she says, but you will not be branded a hypocrite.
'Stick to your knitting' – Dutton
During the same heated discussions leading to the Same-Sex Marriage referendum last year, Qantas CEO Alan Joyce was publicly reprimanded for his outspokenness on the issue by former Immigration (now Home Affairs) Minister Peter Dutton, who said business leaders should "stick to their knitting".
"Alan Joyce, the individual, is perfectly entitled to campaign for and spend his hard-earned money on any issue he sees fit, but don't do it in the official capacity and with shareholders' money," said Dutton.
"And certainly don't use an iconic brand and the might of a multi-billion-dollar business on issues best left to the judgment of individuals and elected decision-makers,"
Joyce, who also donated $1 million of his own money to the Yes campaign, has been an "out" gay man for a long time and there was no confusion about where he stood on marriage equality, says Caro.
He was also backed by the Qantas board, which had sought the views of major shareholders, staff and customers before he made his stand.  His voice was also amongst another 131 large businesses who have publicly supported the marriage equality campaign.
Leaders have a social responsibility
Caro says it is part of a CEO's job to look at the ethical basis of a company.
"You can't go through life being a moral vacuum. You can't go through life having no opinion. CEO's have to have a point of view on climate change, they have to have a point of view on equal rights for LGBTQI people, for women and for people of colour," she says.
"And, particularly, people are demanding to know what the attitudes of a company are before they got to work for them.
Research by Weber Shandwick and KRC Research backs this up. A poll of 1,021 adults in the US last year finds that the younger you are, the more likely it is that you will expect corporate leaders to speak up on social issues.
Around 47 percent of Millennials (aged around 22-37) say CEOs have a responsibility to speak up. Of their elders, 28 percent agreed with them. Younger people are also more likely to buy from a company where the CEO spoke out on an issue with which they agree.
Says Caro: "If you're a gay person, and you're married, you wouldn't want to go work for a company which disapproved of that or where you had to pretend you weren't."
CEO's should 'grow a backbone' 
But should CEOs speak out on topics that have little to do with their business?
American marketing professor, Gene Del Vecchio, advises CEOs to shut up, only fight when the issues have a direct impact on the business and not to pander in a shallow attempt to gain business. If CEOs decide to communicate their opinions, they should ensure they cannot be misunderstood.
They should also consider the unintended consequences of projecting their views and "grow a backbone" to resist threats, pressure groups and entreaties.
"Whether you are being threatened by activists on the left or the right, the more you yield to their demands today, the more they will demand of you tomorrow, which increases their control of your future business," wrote Del Vecchio in the Huffington Post.
" … if you are a CEO of a publicly held company, your fiduciary responsibility is to shareholders, many of whom are invested in your company via large mutual funds that reflect a wide swath of investors from the political spectrum. You owe it to them to make money to support their retirement, not to express your personal opinion on sensitive issues that many may not agree with."
The rise of progressive activism
Corporate social activism is not new. CEOs have always played a role as moral standard-bearers. In 1914, industrialist Henry Ford doubled the salaries of his workers who lived "moral" lives and hired a department of 200 inspectors to ensure they were not getting drunk or neglecting their families. He also published an anti-smoking book.
In the UK, the Lever brothers built a company town, Port Sunlight, for factory workers to live in a welfare state-like utopia in the 1880s: "to socialise and Christianise business relations and get back to that close family brotherhood that existed in the good old days of hand labour".
What has changed is that, in the past, activist CEOs tended to be socially conservative, says Caro. Today, they are more likely to be backing progressive points of view.
"So I don't think it is possible to escape the fact that CEOs have to take a lead. They always have – it's just that they used to be a lot more conservative."
Often that meant actively discriminating against others depending on their lifestyle, religion or denomination (anti-Catholic prejudice was rife in the Menzies era), race or gender.
"To see CEOs actively working not to discriminate against a whole lot of people is, in my view, ethically the way it should be."
Leaders try to maintain the centre
Activist CEOs may seem to be coming from the left, but this is generally because they are usually responding to a backlash from the "right" side of politics, says Harvard Business School Professor of Business Administration, Michael Toffel.
If they are merely taking a conservative approach of sticking to their corporate values – which commonly emphasise equality, diversity and sustainability – that pits them against those who may not support movements such as same-sex marriage, quotas for gender equality, limits on free speech to protect against hate speech, or global warming.
"If we start to see some policies from the 'sharp left' starting to emerge, you may see some of these same CEOs say that's not the right way to go either," says Toffel. "They [the CEOs] are trying to maintain the centre, but it is being perceived as leftist because they are reacting to Right-side responses".
Toffel warns that activist CEOs may look perfectly acceptable – if you happen to agree with what they are saying.
"For those who are cheering CEO activism because they happen to agree with the politics, I think they have to be careful about wondering about whether this is really something they would endorse if the shoe were on the other foot".

What difference does it make?
Researching CEO activism with Toffel is Duke University Business professor, Aaron Chatterji, who says corporate social activism can both boost and batter business. Outdoors company Patagonia reported a revenue surge after announcing a lawsuit against the Trump administration's efforts to slash the size of Bears Ears national park in Utah.
However, when airline Delta cut its discounts to members of the National Rifle Association after a school mass shooting in a Florida, it was punished by US State of Georgia, which stripped proposed tax breaks.
The US-based Webber Shandwick poll shows 70 percent of respondents approve of outspokenness about job training, but far fewer wanted their corporate leaders to tackle hot-button topics such as refugees (26 percent), gun control (26 percent) and LGBTQI rights (29 percent).
Australians are less reticent. Around 36 percent support CEO outspokenness, with 32 per cent saying "it depends …". This is almost twice as many as those who think CEOs should stay shtum.
While a minority (13 percent) said activist CEOs had an influence on government, almost half of Americans say corporate leaders who avoid contentious issues will face criticism from the media, customers and employees and 21 percent said those companies may face declining sales or boycotts.
Even though Joyce's stance attracted some return fire, it would be hard to see there was any damage to the Qantas brand. Qantas chairman Leigh Clifford said, after the vote, that the customer net promotion score had "never been higher".
Says Caro: "Most people have more respect for those who stand up for what they believe in, than those who don't. And think about who Qantas employs. A very sizeable percentage of their employees are gay men".
Perhaps, like a dog whose bark is worse than its bite, a backlash can sometimes have little real-world impact. In its 2017 annual report, Coopers admitted that its beer-and-Bible storm was "a trying time, but had little impact on trading, with beer sales between April and June being stronger than in previous years.
Image take from CEO Activism infographic by Webers and Wick
Follow The Ethics Centre on Twitter, Facebook, Instagram and LinkedIn.
This article was originally written for The Ethics Alliance. Find out more about this corporate membership program. Already a member? Log in to the membership portal for more content and tools here.
---
Get the latest inspiration, intelligence, events & more.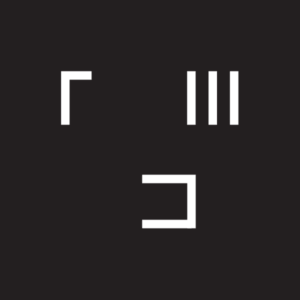 BY
The Ethics Centre
The Ethics Centre is a not-for-profit organisation developing innovative programs, services and experiences, designed to bring ethics to the centre of professional and personal life.
---
You may also be interested in...