Karl Marx (1818-1883) was a philosopher, economist, and revolutionary thinker whose criticisms of capitalism and breakdowns of class struggle continue to influence contemporary thought about economic inequality and the worth of individual labour.
He was not only a prominent figure in the world of philosophy but also a key player in economic and political theory. Marx's life and work were deeply intertwined with the tumultuous historical backdrop of the 19th century, marked by the Industrial Revolution and the rise of capitalism. 
Born in Trier, Prussia (now in Germany), Marx began with a focus on law and philosophy at the University of Bonn and later at the University of Berlin. During his time in Berlin, he encountered the ideas of G.W.F. Hegel, whose methods significantly influenced Marx's own philosophical approach.  
In collaboration with Friedrich Engels, Marx developed and refined his ideas, culminating in some of the most influential works in the history of political philosophy. For example, his infamous The Communist Manifesto (1848) and Das Kapital (1867, 1885, 1894). 
Historical materialism and class struggle
One of Marx's central ideas was historical materialism, a theory that analyses the evolution of societies through the lens of economic systems. According to Marx, the structure of a society is primarily determined by its mode of production: the ways commodities and services are produced and distributed, and the social relations that affect these functions. In capitalist societies, the means of production are privately owned, leading to a class-based social structure separating the owners and the workers. 
Marx's analysis of class struggle underscores the ethical imperative of addressing economic inequality. He argued that under capitalism, the bourgeoisie (owners of the means of production) exploit the proletariat (the working class) for their own profit. This exploitation, he claims, is the engine that drives the capitalist system, where workers are paid less than the value of their labour while the bourgeoisie reap the profits. This exploitation also results in alienation, where workers are estranged from the full effects of their labour and, Marx argues, even from their own humanity. 
Marx's arguments call for a reevaluation of the inherent fairness of such a system. He questions the morality of a society where wealth and power are concentrated in the hands of a few while the masses toil in poverty. This is an ethical challenge that continues to resonate in contemporary discussions about income inequality and social justice.  
Marx's critique challenges us to consider whether a society that values profit and efficiency over the well-being and fulfillment of its members is ethically justifiable.
To address this concern, Marx envisioned a classless society, where the means of production would be collectively owned. This transition, he believed, would eliminate the inherent exploitation of capitalism and lead to a more just and equitable society. While the practical realisation of this vision has proven challenging, it remains a foundational ethical ideal for some, emphasising the need to confront economic disparities for the sake of human dignity and fairness. 
Critique of capitalism and commodification
Marx's critique of capitalism extended beyond its class divisions. He also examined the profound impact of capitalism on human relationships and the commodification of virtually everything, including labour, under this system. For Marx, capitalism reduced individuals to mere commodities, bought and sold in the labour market.  
Marx's critique of commodification highlights the importance of valuing individuals beyond their economic contributions. He argued that in a capitalist society, individuals are often reduced to their economic worth, which can erode their sense of self-worth and dignity. Addressing this ethical concern calls for recognising the intrinsic value of every person and fostering functions in societies that prioritise human well-being over profit. 
The communist vision
Marx's ultimate vision was communism, a classless society where resources would be shared collectively. In such a society, the state as we know it would wither away, and individuals would contribute to the common good according to their abilities and receive according to their needs. 
This communist vision raises questions about the ethics of property and ownership. It challenges us to rethink the distribution of resources in society and consider alternative models that prioritise equity and communal well-being. While achieving a truly communist society might be complex or even out of reach, the aspiration of creating a world where everyone's needs are met and individuals contribute to the best of their abilities is still a general ethical ideal many people intuitively strive for. 
Despite this, Marx's ideas have faced much criticism. Many believe that a classless society with a centralised power risks authoritarianism, Marx's economic planning lacked detail, communism goes against human nature of self-interest and competition, and historical and contemporary communist systems face large practical challenges. 
In spite of, and sometimes because of, these challenges, Marx's ideas continue to spark ethical discussions about economic inequality, commodification, and the nature of human relationships in contemporary society. His legacy serves as a reminder of the enduring importance of grappling with questions of justice, equality, and human dignity in our ever-evolving social and economic landscapes. 
---
Get the latest inspiration, intelligence, events & more.
By signing up you agree to our privacy policy
---
You might be interested in…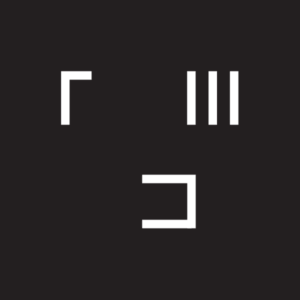 The Ethics Centre is a not-for-profit organisation developing innovative programs, services and experiences, designed to bring ethics to the centre of professional and personal life.