Big Thinker: Steven Pinker
Article
Big Thinkers + Explainers
BY
The Ethics Centre

7 SEP 2022
Steven Pinker (1954-present) is an experimental psychologist who is "interested in all aspects of language, mind, and human nature." In 2021, Academic Influence calculated that he was the second-most influential psychologist in the world in the decade 2010-2020.
Steven Pinker is a Canadian-American cognitive psychologist, psycholinguist, popular science author and public intellectual. He grew up in Montreal, earning his Bachelor's degree in experimental psychology from McGill University and his PhD from Harvard University. He is currently the Johnstone Family Professor in the Department of Psychology at Harvard. 
At the start of his graduate studies, Pinker found himself interested in language, and in particular, language development in children. In 1994, he went on to publish the first of his nine books written for a general audience, entitled The Language Instinct. In the book, Pinker introduces the reader to some of the fundamental parts of language, and argues that language itself is an instinct that makes humans unique. 
Language, society and the mind
Try and have a thought without any language. It might be an idea or a memory that appears in your mind with no words or internal monologue. It's quite difficult to switch off the voice in our heads for more than a few seconds. Pinker researches this connection between language and how our minds work. 
To date, Pinker is the author of nine books written for a general audience. He covers a wide range of topics and questions that get at the heart of how we learn languages and what this does to our minds. His book The Stuff of Thought (2007) looks at how language shapes the way we think. He begins by suggesting  that when we use language, we are doing two things: 
Conveying a message to someone

Negotiating the social relationship between ourselves and whoever we are speaking to  
For example, when a professor stands at the front of a lecture hall and tells her students "may I have your attention, class is about to begin" the professor is doing two things. First, she is alerting her students that class is starting (the message), and second, she is operating within the professor-student hierarchy (the social relationship) in which students should give their attention.  
Taking this framework for language, Pinker works to untangle some of the complicated questions around language, such as "Why do so many swear words involve topics like sex, bodily functions or the divine?" and "Why do some children's names thrive while others fall out of favour?" 
Trends of today: is violence declining? 
Pinker's academic interests and research extends beyond language. In 2011, he published The Better Angels of Our Nature, which makes the claim that violence in human societies has generally decreased steadily over time. 
"Historical data from past centuries are far less complete, but the existing estimates of death tolls, when calculated as a proportion of the world's population at the time, show at least nine atrocities before the 20th century (that we know of) which may have been worse than World War II."
Violence in this case does not just mean war. Pinker also looks at collapsing empires, the slave trade, the murder of native peoples, treatment of children and religious persecution as acts of violence in the world. While it feels like we see and hear about a lot of violence today, he notes that it's often because these are 'newsworthy' events. 
"In the case of violence, you never see a reporter with a microphone and a sound truck in front of a high school announcing that the school has not been shot up today, or in an African capital noting that a civil war has not erupted."
After establishing the trend of declining violence, he looks at historical factors that work to explain why we live in a less violent world. Some of these trends include increasing respect for women, the rise in technological progress, and more application of knowledge and rationality to human affairs. 
Current work
Steven Pinker's work has received a number of prizes for his books, including the William James Book Prize three times, the Los Angeles Times Science Book Prize, the Eleanor Maccoby Book Prize, the Cundill Recognition of Excellence in History Award, and the Plain English International Award. He has also served as an editor and advisor for a variety of scientific, scholarly, media and humanist organisations.
Steven Pinker still spends his time researching a diverse array of topics in psychology, language, historical and recent trends in violence, and neurobiology. One specific area he is currently researching is the role of common knowledge (i.e., things that we know other people know without having to say what we know) in language and other social phenomena. 
Steven Pinker presents Enlightenment or Dark Age? as part of Festival of Dangerous Ideas 2022. Tickets on sale now.
---
Get the latest inspiration, intelligence, events & more.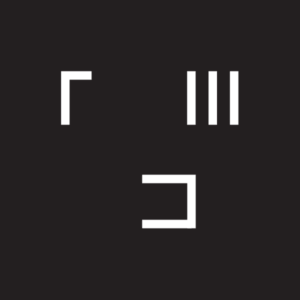 BY
The Ethics Centre
The Ethics Centre is a not-for-profit organisation developing innovative programs, services and experiences, designed to bring ethics to the centre of professional and personal life.
---
You may also be interested in...