Do organisations and employees have to value the same things?
Article
Business + Finance
BY
Cris Parker

19 NOV 2021
You're at your desk when a complaint comes in about a comment by a senior employee on their social media account.
The post had nothing to do with their job, yet the complainant was able to track the person down at work – helped by the fact the same photo appeared on both the employee's personal account and your company's website.  
What should you do? How do you reconcile the employee's right to express their personal views with the need to protect your organisation's good name?  
At a recent gathering of The Ethics Alliance, members agreed that such dilemmas are increasingly common.  
It's a complex and rapidly shifting environment. Organisations are or are expected to be driven by purpose, one which considers society as a whole in its pursuit of success and can lose community trust if they fail to satisfy their multiple stakeholders. In parallel employers encourage diversity and inclusion, while asking staff to be authentic and "bring your whole self to work". Tensions will inevitably arise. 
In today's organisations, people need to do more than just comply with rules – they are often required to make judgment calls. This became more formalised in the early 2000s when codes of conduct started being replaced by codes of ethics. 
This stems partly because of the rapid rate of change in business: products and services can be replicated so quickly that companies are known not so much for what they make, but for what they "mean" and how they behave.
So what happens when differing values between individual and organisational values play out through social media?  
One key insight shared at the Ethics Alliance gathering is that both risk and responsibility are greater for people who are more senior in the hierarchy. There was a consensus that clear policies are crucial, but that there is no one-size-fits-all solution, incidents need to be seen through multiple lenses and considered on a case-by-case basis.  
For example, an organisation has an obligation to protect staff who speak out on its behalf from trolling, and to recognise that just as corporate values evolve, so too do the personal values of individuals. And if a complaint is judged to be trivial or mischievous, a representative might offer an apology on behalf of the organisation but not even inform the person targeted, because that would be neither necessary nor helpful. In such a grey area, flexibility is vital. 
Law firm Gilbert + Tobin's social media policy prohibits posts that are illegal, are derogatory of G+T, its employees or clients, or constitute serious misconduct such as disclosure of confidential information. As well, staff must not publish or post material that may reasonably be considered offensive, obscene, defamatory, threatening, harassing, bullying, discriminatory, hateful, racist, sexist or homophobic. 
The policy has flexibility built in. Anna Sparkes, Chief People Officer says that if a post could be associated with Gilbert + Tobin, the poster must add a disclaimer stating that their views do not represent those of the firm. And if a complaint were received, the outcome would depend on the actions, whether the individual could be identified as being an employee, and whether there was a direct breach of the social media policy. 
For property investment fund Charter Hall, if a senior executive has views that do not accord with major tenants or investors, there is the potential to affect the business. This is true of many organisations. 
Charter Hall's Head of People Emma Stewart says: "If I sign a contract that says, I'm signing up for this, knowing that I'm agreeing to not bring the brand and reputation of the organization into disrepute, then unfortunately or fortunately I've got to accept that that may come with some compromises, and I've got to be okay with that if I'm prepared to continue the employment arrangement."  
Organisations also need to be aware that if the compromise is too great within the workplace, the employee may be at risk of "moral injury". Psychiatrist Jonathan Shay, the foundational voice on the subject, describes it as "the soul wound inflicted by doing something that violates one's own ethics, ideals, or attachments". 
In such a case, both the organisation and the individual may need to decide whether the relationship is tenable. For the employee, prolonged pressure to act in ways that feel inauthentic and not aligned with personal values may also affect their ability to perform well in other aspects of their job. For both psychological safety and practical reasons, it may be better to part ways. 
Tim Costello, the Director of Ethical Voice and former CEO of World Vision Australia, shares these concerns about "the interdependence and the extraordinary shared vulnerability  between a corporate reputation and an employee's own convictions". 
"You're so entwined. It's got really tricky in my own mind now," he said. 
Tim also feels the online world has hampered his ability to tailor a speech to a particular audience. "It has profoundly limited free speech." 
And he laments the loss of "that private area where you work out where you're at, rock on rock, stone on stone, sharpen and revise". 
"I'm an extrovert, I process things aloud," he said. "Anything can be tweeted in real time while you're talking, before you've even finished your point." 
Ideas about social media and the public expression of values are being put to the test with a federal government bill suggesting changes to governance standard three in the Australian Charities and Not-for-profits Commission Regulation 2013 to expand the scope of impermissible activities that registered charities must not engage in or promote others to engage in. 
Consequences are that charities will be stripped of their Deductible Gift Recipient status if an employee or volunteer commits a minor offence. 
For example, a charity could lose DGR status if a staffer put up a social media post in support of a rally that turned violent, or if a volunteer put stickers on private property. 
While it is widely understood that the proposed law is aimed at environmental groups, Tim Costello says the bill is "legislative over-reach" that would stifle all organisations' ability to do advocacy. 
Certainly, such a law would impose a "one size fits all" approach to a varied sector and a huge range of behaviours when multiple lenses are vital. 
For organisations navigating these waters, it is essential first to clarify what they stand for and then to communicate these values to all stakeholders, particularly employees. When it comes to resolving problems, policies on social media and other out-of-work-hours behaviour provide a strong foundation, but complex situations require a flexible approach. Today's solutions may need to be adapted to work in the evolving world tomorrow.
---
Get the latest inspiration, intelligence, events & more.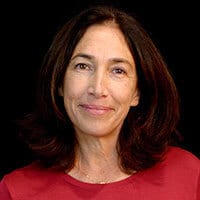 BY
Cris Parker
Cris Parker is Head of The Ethics Alliance and a Director of the Banking and Finance Oath.
---
You may also be interested in...