Ethics Explainer: Critical Race Theory
Critical Race Theory (CRT) seeks to explain the multitude of ways that race and racism have become embedded in modern societies. The core idea is that we need to look beyond individual acts of racism and make structural changes to prevent and remedy racial discrimination.
History
Despite debates about Critical Race Theory hitting the headlines relatively recently, the theory has been around for over 30 years. It was originally developed in the 1980s by Derrick Bell, a prominent civil rights activist and legal scholar. Bell argued that racial discrimination didn't just occur because of individual prejudices but also because of systemic forces, including discriminatory laws, regulations and institutional biases in education, welfare and healthcare.  
During the 1950s and 1960s in America, there were many legal changes that moved the country towards racial equality. Some of the most significant legal changes include the Supreme Court's decision in Brown v. Board of Education, which explicitly banned racial apartheid in American schools, the Civil Rights Act of 1964 and the Voting Rights Act of 1965.
These rulings and laws formally criminalised segregation, legalised interracial marriage and reduced restrictions in access to the ballot box that had been commonplace in many parts of America since the 1870s. There was also a concerted effort across education and the media to combat racially discriminatory beliefs and attitudes.
However, legal scholars noticed that even in spite of these prominent efforts, racism persisted throughout the country. How could racial equality be legislated by the highest court in America, and yet racial discrimination still occur every day?  
Overview
Critical race theory, often shortened to CRT, is an academic framework that was developed out of legal scholarship that wanted to explain how institutions like the law perpetuates racial discrimination. The theory evolved to have an additional focus on how to change structures and institutions to produce a more equitable world. Today, CRT is mostly confined to academia, and while some elements of CRT may inform parts of primary and secondary education, very few schools teach CRT in its full form.  
Some of the foundational principles of CRT are:  
CRT asserts that race is socially constructed.

This means that the social and behavioural differences we see between different racialised groups are products of the society that they live in, not something biological or "natural."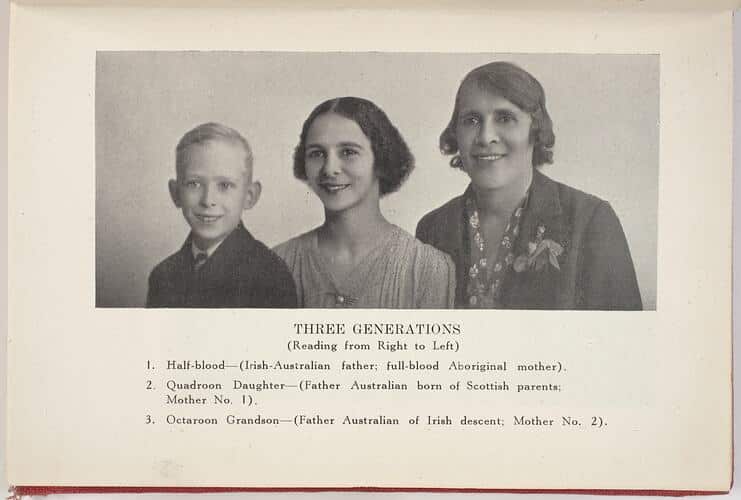 There is a long history of people using science to attempt to prove that there were significant social and psychological differences among people of different racial groups. They claimed these differences justified the poor treatment of people of different 'inferior races', or the 'breeding out' of certain races. This is how white Australians justified the atrocities committed in the Stolen Generations, such as the attempted 'breeding out' of Aboriginal people.  
        2. Racism is systemic and institutional. Imagine if everyone in the world magically erased all their racial biases. Racism would still exist, because there are systems and institutions that uphold racial discrimination, even if the people within them aren't necessarily racist.  
There are many examples of systemic and institutional racism around the world. They become evident when a system doesn't have anything explicitly racist or discriminatory about it, but there are still differences in who benefits from that system. One example is the education system: it's not explicitly racist, but students of different racial backgrounds have different educational outcomes and levels of attainment. In the US, this occurs because public schools are funded by both local and state governments, which means that children going to school in lower socioeconomic areas will be attending schools that receive less funding. Statistically, people of colour are more likely to live in lower socioeconomic areas of America.  So, even though the education system isn't explicitly racist (i.e., treating students of one racial background differently from students of a different racial background), their racial background still impacts their educational outcomes.
        3. There is often more than one part of identity that can impact a person's interaction with systems and institutions in society. Race is just one of many parts of identity that influences how a person will interact with the world. Different identities, including race, gender, sexuality, socioeconomic status, religion and ability, intersect with each other and compound. This is an idea known as "intersectionality." 
Most of the time, it's not just one part of a person's identity that is impacting their experiences in the world. Someone who is a Black woman will experience racism differently from a Black man, because gender will impact experience, just like race. A wealthy Chinese-Australian person will have a different experience living in Australia than a working class Chinese-Australian person. Ultimately, CRT tells us that we need to look at race in conjunction with other facets of identity that impact a person's experience.  
Critical Race Theory and racism in Australia
As Australians, it's easy to point the finger at the US and think "well, at least we aren't as bad as them." However, this mentality of only focusing on the worst instances of racism means we often ignore the happenings closer to home. A 2021 survey conducted by the ABC found that 76% of Australians from a non-European background reported experiencing racial discrimination. One-third of all Australians have experienced racism in the workplace and two-thirds of students from non-Anglo backgrounds have experienced racism in school.  
In addition to frequent instances of racism, Australia's history is fraught with racism that is predominantly left out of high school history textbooks. From our early colonial history to racial discrimination during the gold rush in the 1850s to anti-immigration rhetoric today, we don't need to look far for examples of racial discrimination. A little known part of Australian history is that non-British immigrants from 1901 until the 1960s were told that if they moved to Australia, they had to shed their languages and culture.  
Even though CRT originates in the US, it is a useful framework for encouraging a closer analysis of Australia's racist history and how this has caused the imbalances and inequalities we see today. And once we understand the systemic and institutional forces that promote or sustain racial injustice, we can take measures to correct them to produce more equitable outcomes for all. 
If you want to learn more about how race has impacted the world today, here are some good places to start:  
Nell Painter's

Soul Murder and Slavery –

her

 work has focused on the generational psychological impact of the trauma of slavery.

Here

is an interview where Painter talks a little bit about her work. 

 

Nikole Hannah-Jones'

1619 Project,

with

the New York Times – you can listen to the podcast

on Spotif

y, which has six great episodes on some of the less reported ways that slavery has impacted the functioning of US society.  

 

Dear White People – a Netflix show that deals with some of the complications of race on a US college campus.

 

Ladies in Black –

a m

ovie about Sydney c. 1950s, shows many instances of the casual racism towards refugees and immigrants from Europe.

 

For a deeper dive on Critical Race Theory, Claire G. Coleman presents Words Are Weapons and Sisonke Msimang and Stan Grant present Precious White Lives as Festival of Dangerous Ideas 2022. Tickets on sale now.
---
Get the latest inspiration, intelligence, events & more.
By signing up you agree to our privacy policy
---
You might be interested in…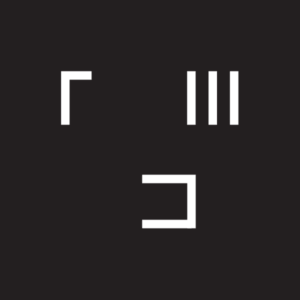 The Ethics Centre is a not-for-profit organisation developing innovative programs, services and experiences, designed to bring ethics to the centre of professional and personal life.