Ethics Explainer: Ethics, morality & law
Some people talk about their personal ethics, others talk about a set of morals, and everyone in a society is governed by the same set of laws. They can be easy to conflate.
Knowing the difference and relationship between them is important though, because they can conflict with one another. If the law conflicts with our personal values or a moral system, we have to act – but to do so we need to be able to tell the difference between them.
Ethics
Ethics is a branch of philosophy that aims to answer the basic question, "What should I do?" It's a process of reflection in which people's decisions are shaped by their values, principles, and purpose rather than unthinking habits, social conventions, or self-interest.
Our values, principles, and purpose are what give us a sense of what's good, right, and meaningful in our lives. They serve as a reference point for all the possible courses of action we could choose. On this definition, an ethical decision is one made based on reflection about the things we think are important and that is consistent with those beliefs.
While each person is able to reflect and discover their own sense of what's good, right, and meaningful, the course of human history has seen different groups unify around different sets of values, purposes and principles. Christians, consequentialists, Buddhists, Stoics and the rest all provide different answers to that question, "What should I do?" Each of these answers is a 'morality'.
Morality
Many people find morality extremely useful. Not everyone has the time and training to reflect on the kind of life they want to live, considering all the different combinations of values, principles, and purposes. It's helpful for them to have a coherent, consistent account that has been refined through history and can be applied in their day to day lives.
Many people also inherit their morality from their family, community or culture – it's rare for somebody to 'shop around' for the morality that most closely fits their personal beliefs. Usually the process is unconscious. There's a challenge here: if we inherit a ready-made answer to the question of how we should live, it's possible to apply it to our lives without ever assessing whether the answer is satisfactory or not.
We might live our whole lives under a moral system which, if we'd had the chance to think about, we would have rejected in part or in full.
Law
The law is different. It's not a morality in the strict sense of the word because, at least in democratic nations, it tries to create a private space where individuals can live according to their own ethical beliefs or morality. Instead, the law tries to create a basic, enforceable standard of behaviour necessary in order for a community to succeed and in which all people are treated equally.
Because of this, the law is narrower in focus than ethics or morality. There are some matters the law will be agnostic on but which ethics and morality have a lot to say. For example, the law will be useless to you if you're trying to decide whether to tell your competitor their new client has a reputation for not paying their invoices, but our ideas about what's good and right will still guide our judgement here.
There is a temptation to see the law and ethics as the same – so long as we're fulfilling our legal obligations we can consider ourselves 'ethical'. This is mistaken on two fronts. First, the law outlines a basic standard of behaviour necessary for our social institutions to keep functioning. For example, it protects basic consumer rights. However, in certain situations the right thing to in solving a dispute with a customer might require us to go beyond our legal obligations.
Secondly, there may be times when obeying the law would require us to act against our ethics or morality. A doctor might be obligated to perform a procedure they believe is unethical or a public servant might believe it's their duty to leak classified information to the press. Some philosophers have argued that a person's conscience is more binding on them than any law, which suggests to the letter of the law won't be an adequate substitute for ethical reflection.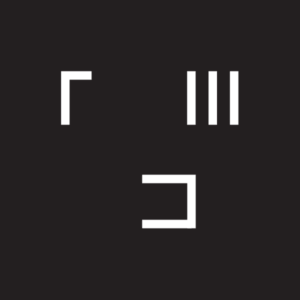 The Ethics Centre is a not-for-profit organisation developing innovative programs, services and experiences, designed to bring ethics to the centre of professional and personal life.