Film Review: If Beale Street Could Talk
Article
Arts + Culture
BY
The Ethics Centre

14 FEB 2019
James Baldwin was one of the great American writers of the twentieth century.
His elegant, articulate and keenly perceptive work bore witness to the hostile, day-to-day realities in which African Americans lived, and the psychological implications of racism for society as a whole.
His fifth novel, If Beale Street Could Talk, is no exception. Forty-four years after it was published, Moonlight director Barry Jenkins has adapted it for the screen.
A different type of love story
A hypnotic, visually sumptuous and intimate love story, Beale Street has little of the structure of a traditional romance. The film begins, for instance, with the generic arc of courtship already complete. We first see the two young protagonists – Tish Rivers and her boyfriend Alfonzo 'Fonny' Hunt – walking slowly together in a park, their affections clear and perfectly mirrored. Growing up as childhood friends in the Bronx, there was never a time they did not love each other.
The story instead bears testimony to the resilience of love, and the strength it endows those who have faith in it. Here, we witness its many forms arrayed against a vast, malicious and coldly impersonal system which is rigged to destroy black lives and fracture the most precious of bonds.
Barely a minute into screen time, the plot throws Fonny (Stephan James) behind a glass wall. He's in jail after being accused of rape. To his accuser and certainly the police, his innocence is irrelevant. As a black man, his identity in the white cultural imagination is as a violent savage – he was always-already condemned, regardless of his actions. It is through this transparent barrier that Tish (KiKi Layne) tells him that she is carrying his child.
When the past and present merge
Following this revelation, the story diverges in two interweaving streams of past and present. One, filled with hope and secret joys, sees the young couple come to understand each other as man and woman, while nursing dreams of a future together. In the second narrative, hope is not a simple impulse but an inviolable duty, as their baby swells in Tish's womb, Fonny's case stagnates and despair threatens. Each scene is freighted with the viewer's knowledge that the lovers' destiny is not their own.
Tish's tale
This second narrative is also very much Tish's story, and shifts its focus to a different kind of love. Beale Street is most affecting in its portrait of the Rivers family, who support Tish wholly and will do whatever they must to fight for her and the new life within her. Regina King won a Golden Globe for her portrayal of Tish's mother Sharon, who embodies a fierce, calm and indominable maternal courage. Her father Joseph (played with a rich, growling warmth by Colman Domingo) and older sister Ernestine (Teyonah Parris) readily take on the role of advocate and defender.
Their unity has its foil in Fonny's family, the Hunts, who refuse to partake in any struggle they did not ask for. Headed by a spiteful and Godfearing mother, who curses her unborn grandchild and rationalises prison as a place in which Fonny can find the Lord, theirs is a pride born of self-serving weakness. The Rivers' contrasting pride is one born of unassailable dignity and a determination to act, in spite of the odds arrayed against them.
"What do you think is going to happen?" asks Mr Hunt when Joseph lays out a plan for them to steal from their workplaces to help their children.
"What we make happen."
"Easy to say," Hunt protests.
"Not if you mean it," Joseph levelly responds.
Emotional explotation
Through these characters, Beale Street puts forward the case for love as the single most steadfast bastion against the dehumanising machine of systemic oppression. Those characters without this vital force are vulnerable to emotional exploitation – betraying family and friends to protect themselves. Hunt's mother sacrifices her son rather than align herself with his fate.
Fonny's old friend Daniel also deserts him when his words could have saved him, his integrity broken by the terror of returning to a prison that broke him. And Fonny's accuser is so traumatised, she is locked in a prison of her own pain, insensible and insensitive the suffering of others.
None of these individuals are free. Living in a constant wash of fear without refuge or reprieve has deprived them of their integrity, transforming them into actively complicit agents in the perpetuation of a racist structure. This, Baldwin's story reveals, is perhaps the most wretched and insidiously effective mechanism of tyranny.
Racial tensions
Daniel is sure that white man is the devil. But Beale Street itself doesn't espouse this view. At crucial junctures, white allies take risks to intercede against social, economic, police and court racial injustice. A Jewish real estate agent grants the lovers a path to an affordable home. An old storekeeper stands up to a reptilian policeman. And Fonny's lawyer is a 'white boy just out of college'.
At two hours, the film is languid and poetic, with gorgeous cinematography by James Laxton. The deliberate slow pacing and the use of frequent close-ups demands of the viewer they recognise the central (and very beautiful) characters as subjects. In a culture which frequently effaces black bodies, fetishises them, or arbitrarily fashions them into villains, these images are quietly radical. The film plays out between the steady gaze of the two lovers, and plays within the gaze of an audience that can't look away.
Quietly significant too, is the film's inclusion of moments which are superfluous to the plot, but vital to the immersive legacy of Beale Street. One, impossible to forget: Tish's parents swaying before a jazz record in the family loungeroom, holding each other close, smiling in the new knowledge of themselves as grandparents to be.
Final thoughts
Opening in Australia on Valentine's Day, Jenkins' film is a tender dream of two lovers trapped in a too-real nightmare. It is not difficult to remember that this nightmare still torments the freedoms of racial minorities in America, 'the land of the free', and other nations too – whether they characterise themselves as progressive democracies or not.
---
Get the latest inspiration, intelligence, events & more.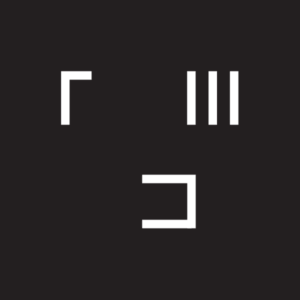 BY
The Ethics Centre
The Ethics Centre is a not-for-profit organisation developing innovative programs, services and experiences, designed to bring ethics to the centre of professional and personal life.
---
You may also be interested in...