Extending the education pathway
News
Being Human
BY
The Ethics Centre

16 JAN 2020
In the course of 2019, The Ethics Centre reviewed and adopted a new strategy for the five years to 2024.
The key insight to emerge from the strategic planning process was that the Centre should focus on growing its impact through innovation, partnerships, platforms and pathways.
We focus here on just one of those factors – 'pathways' and, in particular, the education pathway.
The Ethics Centre is not new to the education game. To this day, the establishment of Primary Ethics – which teaches tens of thousands of primary students every week in NSW – is one of our most significant achievements.
As Primary Ethics continues to break new ground, we feel it's time to bring our collective skills to bear along the broader education pathway.
With this in mind, we're delighted to report that The Ethics Centre and NSW Department of Education and Training have signed a partnership to develop curriculum resources and materials to support the teaching and learning of ethical deliberation skills in NSW schools, including within existing key learning areas.
This exciting project will see us working with and through the Department's Catalyst Innovation Lab alongside gifted teachers and curriculum experts – rather than merely seeking to influence from the outside.
In addition, we have also formed a further partnership with one of the Centre's Ethics Alliance members, Knox Grammar School. This will involve the establishment of an 'Ethicist-in-residence' at the school, the application of new approaches to exploring ethical challenges faced by young adults, and the development of a pilot program where students in their final years of secondary education undertake an ethics fellowship at the Centre.
In due course, we hope that the work pioneered in these two partnerships and others will produce scalable platforms that can be extended across Australia. Detailed plans come next, and we believe the potential for impact along this pathway is significant.
We believe ethics education is a central component of lifelong learning – extending from the earliest days of schooling through secondary schooling, higher education and into the workplace.
The broadening of the education pathway therefore provides new opportunities for The Ethics Centre and Primary Ethics to work together – sharing our complementary skills and experience in service of our shared objectives, for the common good.
If you have an interest in supporting this work, at any point along the pathway, then please contact Dr Simon Longstaff at The Ethics Centre, or Evan Hannah, who leads the team at Primary Ethics.
Dr Simon Longstaff is Executive Director of The Ethics Centre: www.ethics.org.au
Evan Hannah can be contacted via Primary Ethics at: www.primaryethics.com.au
---
Get the latest inspiration, intelligence, events & more.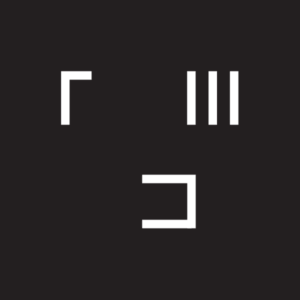 BY
The Ethics Centre
The Ethics Centre is a not-for-profit organisation developing innovative programs, services and experiences, designed to bring ethics to the centre of professional and personal life.
---
You may also be interested in...