FODI launches free interactive digital series
FODI Digital, announced today, is an exciting series of free, online conversations to be live-streamed on May 9 and 10.
The line-up will feature a selection of the international and Australian speakers originally slated for the live festival that was cancelled, by government order, as the COVID-19 lockdown came into effect last month.
"The theme for 2020's live festival was Dangerous Realities and we seem to well and truly have encountered one. Critical thinking is essential, especially as we isolate further from our communities, families and global neighbours." said Festival Director, Danielle Harvey.
Executive Director of The Ethics Centre and Co-Founder of FODI Simon Longstaff says FODI digital is a timely invitation to think critically.
"We may submit to a lockdown of our bodies, but never our minds. If ever there was a time to test the boundaries of our thinking … it is today!"
The series of online conversations takes inspiration from the original FODI 2020 theme of 'Dangerous Realities', with online sessions being streamed via the festival website. The series will interrogate the reality of the current pandemic and its wider implications for our world and society.
Audiences can contribute questions live while the discussions take place.
For Festival Director Danielle Harvey, there's never been a more important time for these critical conversations. "Decisions are being made at every level that will shape how we live our lives both now and in the future.
"While we can't present the program in the way originally planned, these digital conversations will address topics that really need to be put under the microscope. COVID-19 will hopefully end at some point, and understanding what kind of world we will then be entering is essential."
Sessions include:
The Truth About China – Former Prime Minister Kevin Rudd is joined by journalists Peter Hartcher and Vicky Xiuzhong Xu, with Human Rights Watch researcher Yaqiu Wang, and strategist Jason Yat-Sen Li, in a wide-ranging discussion about China;
The Future Is History – Russian-American journalist, high-profile LGBTQI activist and outspoken critic of Vladimir Putin and Donald Trump, Masha Gessen, shares her thoughts on Russia and the coming US elections;
Snap Back To Reality – Philosopher Simon Longstaff leads a discussion with social researcher Rebecca Huntley, political journalist Stan Grant, and fellow philosopher Tim Soutphommasane, on the social shifts, policy and economic consequences that await us in a post-COVID-19 world;
States of Surveillance – Futurist Mark Pesce, 3A Institute data expert Ellen Broad, and founder of Old Ways, New Angie Abdilla discuss the issue of digital surveillance for virus tracking and the potential threat posed by the 'normalisation' of government surveillance;
Misinformation Is Infectious – First Draft's Claire Wardle, tech journalist Ariel Bogle discuss COVID-19-related conspiracy theories and what they tell us about technology's role in the spread of damaging misinformation;
Stolen Inheritance – Australian youth leaders, Daisy Jeffrey, Audrey Mason-Hyde and Dylan Storer discuss their concerns for the world they will inherit: a world of debt, educational disadvantage, diminished job opportunities, climate catastrophe and … future pandemics;
The Ethics of the Pandemic – Philosophers Matt Beard, Eleanor Gordon-Smith and Bryan Mukandi take a step back from the day-to-day dilemmas of the pandemic to try to understand what's really going on, the lessons we learn and the hidden costs of the choices we make;
Political Correct-Mess – Conservative Australian commentator Kevin Donnelly, journalist Chris Kenny, and journalist Osman Faruqi join journalist Sarah Dingle to dissect political correctness and ask, "Has it gone too far?";
Ageing is a Disease – Biologist David Sinclair talks about cracking and reversing the ageing process, which may help the elderly in their fight against a range of diseases and viruses.
The event will live stream straight from The Festival of Dangerous Ideas website across May 9-10. Visit www.festivalofdangerousideas.com to view the program.
---
Get the latest inspiration, intelligence, events & more.
By signing up you agree to our privacy policy
---
You might be interested in…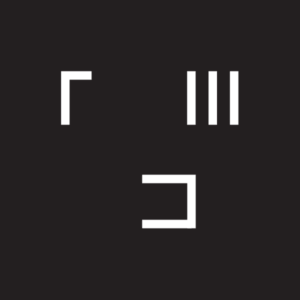 The Ethics Centre is a not-for-profit organisation developing innovative programs, services and experiences, designed to bring ethics to the centre of professional and personal life.