Getting the job done is not nearly enough
Article
Leadership
BY
Fiona Smith

2 MAR 2020
If a company wants to be trusted, it must be much more than merely competent. And, compared with community expectations around ethics, an ability to do the job is a relatively minor concern.
We now know ethical concerns are three times more important than being able to do the job to the expected standard, thanks to a recent global poll by the Edelman Trust Barometer.
Australia has been in a state of distrust for almost a decade, with an increasingly cynical and disappointed public, drip-fed on a regular diet of corporate and institutional scandals.
The recent bushfires made matters worse, with Australians feeling they were no longer in control, according to Edelman Australia CEO Michelle Hutton.
"The lack of empathy, authenticity and communications crushed trust across the country,"  she told the Australian Financial Review.
The majority of the mass population do not trust their institutions to do what is right, according to the Barometer.
Executive director of The Ethics Centre, Dr Simon Longstaff, warns that important institutions in Australia are getting "perilously close" to losing their legitimacy – which creates anger, insecurity and fear.
None of those things allow a society to enjoy the kind of settled peace that it would aspire to, he said recently.
"Trust is an issue because most of our institutions have betrayed their purpose. I don't think they set out to do it in a deliberate way. I think they forgot their purpose, whether it's churches or banks or in politics," he said on the ABC's Q&A programme in February.
Longstaff defines trust as an ability to rely on somebody to do what they have said, even when no one is watching them.
The Edelman Trust Barometer divides company trust scores into four elements, and ability (or competence) accounted for 24% of the total. Ethical concerns make up the remainder: integrity 49%, purpose 12%, and dependability 15%.
The researchers find the reason for the general lack of trust in institutions is that none are regarded as both competent and ethical.
Among the institutions – business, government non-government organisations (NGOs) and the media – only the NGOs were seen as ethical (but not competent) and only business was found to be competent (but not ethical).
Part of the explanation for the poor regard for business ethics could be explained by the tendency of companies to give a higher priority to communicating their performance than their commitment to ethics and integrity, or their purpose and vision for the future, say the researchers.
"At the same time, stakeholder expectations have risen," they say.
"Consumers expect the brands they buy to reflect their values and beliefs, employees want their jobs to give them a sense of purpose, and investors are increasingly focused on sustainability and other ethical commitments as a sign of a company's long-term operational health and success.
"Business is already recognised for its ability to get things done. But to earn trust, companies must make sure that they are acting ethically, and doing what is right. Because for today's stakeholders, competence is not enough."
Dr Longstaff says regaining trust starts with owning up to mistakes.
"What we can expect of ourselves firstly sincerity, and then think before you act. Do that, and you can reasonably be assured that the trust that you hope for will be bestowed."
How to rebuild trust:
Adopting a minimum threshold of fundamental values and principles can restore trust and minimise the risk of corporate failure.
Respect people. Everyone has intrinsic value – regardless of their age, gender, culture, and sexual orientation. A person should never be used merely as a means to an end or as a commodity. This principle forbids wrongs, such as forced labour and supports the practice of stakeholder engagement.
Do no harm. The goods and services should confer a net benefit to users without doing harm. Those who profit from engaging in harmful activity should disclose the nature of the risk.
Be responsible. Benefits should be proportional to responsibility. One should look beyond artificial boundaries (such as the legal structures of corporations) to take into account the "natural" value-chain, such as how supply chains are viewed and concerning matters like corporate tax and its avoidance and evasion. This principle takes into account asymmetries in power and information to the detriment of weaker third parties.
Be transparent and honest. These values are fundamental to the operation of free markets, in which stakeholders can make fully-informed decisions about the extent (of their involvement with the corporation. Corporations need to disclose details of the ethical frameworks that they employ when deciding whether or not a decision is "good" or "right".
Source: Edelman Trust Barometer. An online survey in 28 markets of more than 34,000 people. Fieldwork was conducted between October 19 and November 18, 2019. A supplementary study was conducted in Australia in February 2020 to account for the bushfires. In Australia, 1,350 people were polled.
The Ethics Centre is a world leader in assessing cultural health and building the leadership capability to make good ethical decisions in complexity.
To arrange a confidential conversation contact the team at

consulting@ethics.org.au. Visit our consulting page to learn more.
---
Get the latest inspiration, intelligence, events & more.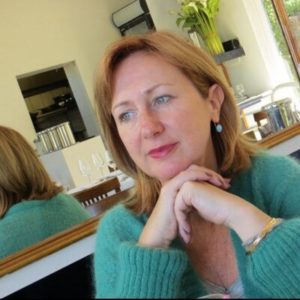 BY
Fiona Smith
Fiona Smith is a freelance journalist who writes about people, workplaces and social equity. Follow her on Twitter @fionaatwork
---
You may also be interested in...