If it's not illegal, should you stop it?
Article
Ethics Alliance
BY
Fiona Smith and Cris

12 NOV 2019
Gambling addict, David Harris, made a sincere attempt to put himself out of harm's way. Owing $27,000 on three credit cards, he turned down an offer to increase his credit limit and informed the bank about his addiction.
Eleven days later, the bank offered him yet another increase.
Harris, a roofer by trade, borrowed $35,000 from his boss to repay his debts and the two of them went into a bank branch to close his account, but were told they had to talk to the bank by phone. When they called, they were told to visit a branch.
He cut up his credit card, but then later applied for another and quickly ran up a gambling debt of around the same amount. During all of this, he had been "peppered" with numerous unsolicited offers to increase his credit limit.
By the time Harris' case was detailed in the Banking and Financial Services Royal Commission last year, his bank (the Commonwealth Bank) had already acted to restrict credit increases and credit card offers where problem gambling is identified.
Today, the bank has a Financial Assist Sensitive Matters team to provide financial assistance and guidance. Customers can also ask for a "gambling and cash block" to be put on their credit card to try to stop transactions that may be used for gambling.
However, at the time of  Harris' disclosure of his addiction to the bank in 2016, there were no processes in place pass that information to the parts of the bank assessing the creditworthiness of its customers.
The bank had not just enabled Harris to use borrowed money for gambling. By putting continual temptation into his path, it was also making it virtually impossible for an addict to stop.
Helping problem gamblers help themselves
Since the Royal Commission handed down its final report in February, other banks have also stepped up to help problem gamblers help themselves. The Bank of Queensland, Citibank and the Bendigo Bank have banned the use of credit cards for online betting.
In July, Macquarie Bank became the first of the larger banks to block credit card transactions for nights out at a casino, lottery tickets, sports betting and online gambling. The card will be declined regardless of whether the user has a problem with gambling. Macquarie has also capped cash advances at $1000.
Some banks offer customers the option to block their credit cards (with a 48-hour cooling-off period) and turn off credit card use for online transactions.
While those lobbying for safeguards have applauded these measures, there are inevitable counter-claims that they impinge on people's freedom of choice.
The CEO of the peak body for financial counsellors in Australia, Financial Counselling Australia, Fiona Guthrie, says that efforts to put in safeguards are always met with the same protests.
"We get that argument all the time: that gambling is not illegal and so people have choices," she says.
"The unspoken reason is that they would lose market share. They would not make as much money."
"But, for me, it is like wearing seatbelts – making sure we don't do things that are harmful. And the idea that you would borrow money and use it for gambling is clearly got to be a harmful practise."
Choice is 'moot' when you are an addict
While some may argue that banks do not have the right to interfere in personal spending choices, Guthrie demurs, saying that banks have always decided what purposes are suitable for the credit they provide.
"Commercial organisations make decisions all the time about who they will engage with, who they will sell to and how they will sell and on what terms."
Financial Counselling Australia director of policy and campaigns, Lauren Levin, says "Freedom of choice" becomes moot when someone is in the grip of an addiction: "They are not like everyone else".
CBA executive general manager for retail, Clive van Horen, spoke about the freedom of choice argument in the Royal Commission when asked if his bank could identify whether people who apply for credit limit increases are spending large amounts on entertainment, takeaway food, alcohol, tobacco or gambling.
Van Horen replied: "With limits, yes we can. Ought we to? That's a question of interpreting the guidelines".
"The challenge we have as a bank is gambling is legal and, therefore, the choice – choice we've grappled with – is at what point do we say it's not okay for an adult to choose how much to spend on different activities?
"You can quickly see the slippery slope that puts us on if we say 'you can't spend on gambling'.  Well, then, what about other addictive spending on shopping or on alcohol or any other causes?  This is what we've grappled with.
"Absent any clear legal or regulatory guideline, how do we determine when we intervene and impose limits?"
Lump-sum payments are also at risk
Levin argues that "doing nothing" is not a neutral position: "It comes with a really significant cost", she says, pointing to the personal fallout from problem gambling.
Aside from the use of credit for gambling, the government and finance sector also need to turn their attention to the preservation of lump-sum payments and the proliferation of "payday lenders", she says.
People who receive a lump sum of superannuation money or compensation for illness or accident are also vulnerable to blowing the lot on gambling, especially if they are in chronic pain, on heavy medication or suffer a mental illness such as depression.
Levin says people can transfer any amount of their own money into a gambling account without restriction. She remembers one man lost $500,000 compensation money in four months.
"People using their own money are desperate for tools that could help them not be damaged at a time when they are particularly vulnerable." Levin says she would like to see banks provide a safe place to preserve the lump sum and a product that offers an income stream to those who have a problem with gambling.
Guthrie says she would like the Government to enact the recommendations from the review of Small Amount Credit Contracts (payday loans), including the proposal to cap repayments on these products to 10 per cent of a consumer's net income per pay cycle.
"This would prevent over-commitment," says Guthrie.
While the use of payday loans is common for problem gamblers, it is also true that regular payments to gambling sites is a "red flag" in terms of risk and is one of the top reasons for the rejection of a payday loan application.
Online payday lenders often promise money in your bank account within an hour of approval. They offer amounts of up to $2,000 with a contract term of between 16 days and 12 months and, in some cases, charge more than 400 per cent for payday loans and 800 per cent for consumer leases.
According to constitutional lawyer and activist Shireen Morris, 40 per cent of people who get a payday loan are unemployed, one-quarter get more than 50 per cent of their income from Centrelink, and the average number of loans per borrower is 3.64.
"One case study of loans taken out by Centrelink recipients showed a $700 washing machine ended up costing $2176, a $345 dryer ended up costing $3042 and a $498 fridge ended up costing $1690," she wrote in the Sydney Morning Herald.
This article was originally written for The Ethics Alliance. Find out more about this corporate membership program. Already a member? Log in to the membership portal for more content and tools here.
---
Get the latest inspiration, intelligence, events & more.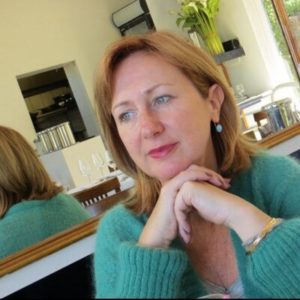 BY
Fiona Smith
Fiona Smith is a freelance journalist who writes about people, workplaces and social equity. Follow her on Twitter @fionaatwork
BY
Cris
---
You may also be interested in...