Melbourne Cup: The Ethical Form Guide
Article
Arts + Culture
BY
The Ethics Centre

1 NOV 2016
The nation stops – and turns a blind eye.

The Melbourne Cup is the race that 'convenes' rather than 'stops' the nation.  It's a classic example of a moment when the abstraction that is the nation – large, sprawling, messy and diverse – is made temporarily and symbolically concrete. This is an illusion. But perhaps a necessary one.
The mega media sport spectacle is highly serviceable to the fantasy of the united nation because it is popular culture played out in real time. Sport is implicated in the idea of a singular Australian identity because it is apparently open and meritocratic, and also has operated historically as a vehicle for the projection of 'Australianness'.
The Melbourne Cup represents the pros and cons of contemporary sport and society. It is devoted to pleasure as an interruption of the daily work routine that consumes more and more of our time. It is carnivalesque – fleetingly turning the world upside down.
But it is characterised by the range of excess demanded by consumer capitalism – risky financial expenditure, alcohol consumption and repressive co-optation. All of this activity is conducted using the body of the horse that is celebrated one minute and whipped the next, highly prized for sporting and breeding performance in some cases and turned into abattoir fodder in others.
National sporting spectacles are here to stay. The 'people', the state and the commercial complex demand them, but they should not be excuses for rampant collective self-delusion.
– David Rowe, Professor of Cultural Research at Western Sydney University.
If you loved horses, you wouldn't treat them as commodities

We're often told those involved in the horse racing industry truly love horses and treat them with the utmost respect. I have no doubt they believe that to be true, but their actions don't support these claims.
If those working with horses truly loved them, they would spend time and money re-homing and appropriately retiring racehorses at the end of their careers. Instead, the evidence suggests racehorses are only loved when they have the potential to make money. When they're injured or no longer able to race, they're often sent off to the knackery without a second's thought.
The racing industry pushes horses beyond their natural limits. This results in short careers and extensive injuries, such as those suffered by Admiral Rakti last year. Since Admiral Rakti's death, 127 horses have died on Australian race tracks.
The ultimate image for this exploitative approach to racing is the whip, which desperately needs to be banned. In doing so, we would see horses performing at the peak of their natural ability rather than desperately running due to fear and pain.
– Elio Celotto, Campaign Director at the Coalition for the Protection of Racehorses.
The risks of horse racing are imposed on unwilling participants
Horse racing differs ethically from other sports. In other sports, it is the participant who freely decides to accept the risks. In horse racing, the risks are relatively low for the riders and extremely high for the animals.
It is not unethical to accept the risks of a given sport. Nor, in my view, is it always unethical to take the life of animals. The question is whether the costs of horse racing are reasonable, or whether they are unacceptably high.
Most Australians today would have ethical objections to entertainments such as bullfighting or dog fighting, or the use of non-domestic animals in circus acts. The number of horses slaughtered annually as a result of the racing industry far exceeds the number of animal deaths from most of these other entertainments.
The costs of the racing industry are unacceptably high. The situation is unlikely to improve as long as horse racing in Australia remains so closely tied to the enormous economic interests of the gambling industry.
– Ben Myers, Lecturer in Systematic Theology at United Theological College.
The Melbourne Cup sweep is harmless fun, but not in the classroom 

The effects of gambling are an oft-discussed topic among my colleagues, but in the past week the discussion has been triggered by an all-staff email about the office's annual Melbourne Cup Sweep. One staff member felt it was totally inappropriate for an organisation operating in mental health and wellbeing to be promoting in any way a day of socially acceptable statewide gambling.
I actually disagree, although not strongly. A sweep is a one-off, fixed price competition, not much different from a raffle. It's in no way addictive in the way that poker machines and online betting can be.
The normalisation of gambling is certainly insidious. There is some evidence that the younger a person is when they have their first betting win, the more likely they are to develop problems down the track. So a sweep in a primary school does sound icky to me.
– Heather Grindley, Public Interest Manager at the Australian Psychological Society.

The spectacle is lost in a "feeding frenzy" of gambling

The Melbourne Cup is a genuine Australian icon. However, it's now also a commodified hub for a gambling feeding frenzy. This is a tough time of year for people who are trying to restrain their gambling.
Effective regulation can undoubtedly reduce the harms associated with gambling. Cup Day should be a reminder that commercialised gambling corrupts sport and induces misery for many, including those who never gamble. Decent regulation might reduce super-profits but it would certainly help make Australia's unique sporting and social environment safer, more fun and lot more enjoyable.
– Charles Livingstone, Senior Lecturer in Public Health and Preventive Medicine at Monash University.
The Melbourne Cup pits debauchery against dignity

As I write, many will be gathered in offices, pubs and racecourses around the country dressed to the nines. Fascinators, frocks, loud ties and sharp suits are the order of the day for the "world's richest race".
And yet by the end of it all, many punters will be staggeringly drunk – their state highlighted by its juxtaposition to their glamorous attire. Every year, tabloids gleefully post pictures of women in various stages of undress – simultaneously glorifying and shaming the debauchery that accompanies a race some revellers will likely miss, having already passed out.
Ultimately the Melbourne Cup is full of ethical polarities. It follows the highs and lows of the race itself. Fine champagne is popped in celebration as punters pass out from one too many drinks, horses are glorified as they are exploited, and once-off punters dress up and participate in the same gambling industry that destroys so many lives.
Racing Victoria were unavailable for comment but directed readers to their position on equine welfare.


---
Get the latest inspiration, intelligence, events & more.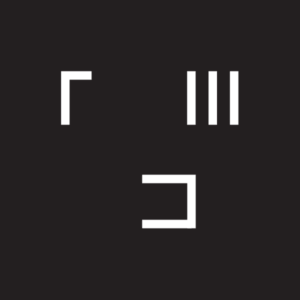 BY
The Ethics Centre
The Ethics Centre is a not-for-profit organisation developing innovative programs, services and experiences, designed to bring ethics to the centre of professional and personal life.
---
You may also be interested in...