What are millennials looking for at work?
Article
Ethics Alliance
BY
The Ethics Alliance and Cris

29 AUG 2019
Kat Dunn had a big life, but it wasn't fulfilling. She was the youngest executive to serve on the senior leadership team of fund manager Perpetual Limited, but she went home each night feeling empty.
The former mergers and acquisitions lawyer tossed in the job two years ago and found her way into the non-profit sector, as CEO of the charity and social business promoter Grameen Australia.
Grameen Australia aims to take Social Business mainstream in Australia by scaling and starting up social businesses and advising socially-minded institutions on how to do the same.
Dunn says Millennials are more interested in "purpose" than money and security. She was speaking at the Crossroads: The 2019 Banking and Finance Oath Conference in Sydney in August.
Dunn said Perpetual tried to talk her out of leaving the fund manager. "I think they thought that I was going through some sort of early-onset midlife crisis.
"Because, after all, what sane person would give up a prestigious job, good money at the age of 33 when my priority should have been financial security, even more status, and chasing those last two rungs to get to be CEO of a listed company?"
'I was living the dream'
Dunn said she was conditioned to believe she should want to climb the corporate ladder and make a lot of money.
"At 32 years old, I was appointed to be the youngest senior executive on the senior leadership team. The year before, I had just done $3 billion worth of deals in 18 months. I was, as some would say, living the dream," said Dunn.
"So, you can imagine how disillusioned I felt when I went home every night feeling like I was a fraud. I was wondering how I could possibly reconcile my career with my identity of myself as an ethical person".
Dunn had been put in charge of building the company's continuous improvement program, but the move proved a disappointment. "I was so green because I thought [the role] meant I had the privilege of actually making things better for my colleagues.
"Later, I realised that it was just code for riskless cost-cutting … and impossible-to-achieve growth targets."
Dunn said she had childhood aspirations to help create a sustainable future. "But, instead, I found myself perpetuating the very system of greed that I had vowed to change."
"My whole career, I was told I had to make a choice between making a living or making a difference. I couldn't do both and I found that deeply unsettling. I had cognitive dissonance."
A desire to do work that matters
Dunn made the point that her motivations are shared by many – and not just be Millennials (she just scrapes over the line into Generation X).
By 2025, 75 per cent of the workforce will be Millennials (born between 1980 and 2000) and only 13 per cent of millennials say that their career goal involves climbing the corporate ladder, 60 per cent have aspirations to leave their companies in the next three years.
Moreover, 66 per cent of Millennials say their career goals involve starting their own business, according to a study by Bentley University.
"A steady paycheque and self-interest are not the primary drivers for many Millennials any more. The desire to do work that matters is," said Dunn.
"Growing up poor, I thought that money would make me happy. I thought it would give me
security and social standing. I thought that if I ticked all of the boxes, that I would be free.
"At the height of my corporate career, though, I was anything but. I felt that making profits for profit's sake was just deeply unfulfilling. For me, it was just the opposite of fulfilling – it caused me fear, distress and this stinging sense of isolation.
"What was strange is that no one else seemed to be outwardly admitting to feeling the same."
The vision was impaired
Dunn recalled talking to a peer about strategy at the time and saying to him 'I think our vision is wrong'.
She told him: "Our vision is to be Australia's largest and most trusted independent wealth manager.  I think it's wrong. It's not actually a vision. It's a metric on some imaginary league table and it's all about us.
"It doesn't say anything about creating anything of value for anyone else."
Her colleague retorted: "Kat, we have bigger fish to fry than our vision".
She knew, at that point, she would not realise her potential in that environment.
Aaron Hurst, the author of the book, The Purpose Economy, predicts that purpose is going to be the primary organising principle for the fourth [entrepreneurial] economy.
He defines "purpose" as the experience of three things: personal growth, connection and impact.
"When he wrote the book, five years ago, Hurst said that by 2020, CEOs expected
demands for purpose in the consumer marketplace would increase by 300 per cent," said Dunn.
"Now, what that means is that consumers deprioritise cost, convenience and function and make decisions based on their need to increase meaning in their lives."
Dunn says that, as Millennials take on more leadership roles, this trend will become more evident in the job market.
"When you talk about how hard it is to find top talent to work in the industry, it is worthwhile knowing that for the top talent – the future leaders of the industry, of our country, our planet – work isn't just about money.
"It is a vehicle to self-actualisation. They don't just want to work nine-to-five for a secure income, they actually want to run through brick walls if it means they get to do work that they believe in, within a culture of integrity, for a purpose that leaves the world in a better place than they found it,
And they want to work in a place that develops not only their skills, but sharpens their character."
Dunn said that when she left her corporate job, she would not have believed that the financial services industry could build a better society and a sustainable future.
However, she changed her mind when she learned about Grameen Bank, microfinance and social business.
This article was originally written for The Ethics Alliance. Find out more about this corporate membership program. Already a member? Log in to the membership portal for more content and tools here.
---
Get the latest inspiration, intelligence, events & more.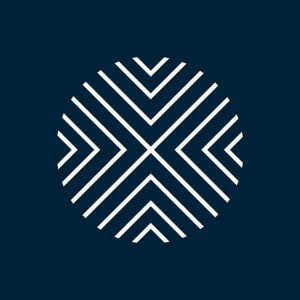 BY
The Ethics Alliance
The Ethics Alliance is a community of organisations sharing insights and learning together, to find a better way of doing business. The Alliance is an initiative of The Ethics Centre.
BY
Cris
---
You may also be interested in...