Moving on from the pandemic means letting go
Emerging from the turbulence of COVID-19, we have the opportunity to escape the hold of our past and use moral imagination to explore a better future.
After months of living through disruption, old work habits and perceptions may no longer fit the 'new normal', says Michael Baur, Associate Professor in the Philosophy Department at Fordham University and an Adjunct Professor at Fordham Law School.
"There's a very positive side to this, because it makes us realise that the seemingly obvious, natural way of operating is not so obvious anymore." says Baur.
"It does afford us the ability to think a little bit more carefully about what we're doing."
A simple example may be that, after mastering virtual meetings, we realise that the regular face-to-face interstate meetings we thought to be essential are not, in fact, a necessary part of doing business. Instead of asking 'can we do this online?' we might now ask, 'should we do this online, is there a good reason to do it in person?'
"It's liberating, potentially, to be able to be thrown back and see that the seemingly natural is really not so natural and obvious after all," says Baur.
Aspects of life previously unquestioned, such as our choices of where to live, send our kids to school or even the jobs we do, may be cast in a different light.
Speaking with Bob McCarthy, an Irish colleague, he spoke of the experience of the 'Celtic Tigers' during ten-year-plus period of economic growth prior to 2008. "Ireland had never experienced anything like it and our economy became the envy of the world. Of course, we lived in accordance with our new wealth and fame – two houses each, BMWs, ski holidays and buying chalets in Morzine", says McCarthy.
Many rationalised their good fortune – 'we've had it tough for so long we deserve a little luxury.' So, when the Global Financial Crisis (GFC) crash came, it came hard. There was a 60% average fall in property prices, high unemployment, many family tragedies, house repossessions and years of debt to repay.
Bob said that the experience of crisis changed attitudes and behaviours, "Now, those of us who have been through this look at life, business, money, relationships, values, ethics through a different filter than before".
He describes the experience of having benefitted from the pain. What had once seemed important during the times of excess are no longer important. What didn't matter then, matters to him now. "Don't get me wrong – not everything has changed. But for most the filter we use has changed".
Baur says that, with the experience of COVID-19, we now have a similar opportunity to reset our aspirations, "When we were riding easy, just several weeks ago, we were in a state of deception." He recognises that the pandemic has caused major economic shocks – perhaps even more severe than those caused by the GFC, "And now we can regroup. That seems to me a more positive, healthy way of thinking of it – that all of this wealth and expectation was not really ours to have to begin with."
Bigger is not always better
The aftermath of the pandemic presents a good time to reassess our attitude to growth. The fact that almost all sectors of business have suffered means that there is a collective opportunity to slow down and reassess whether the purpose of business is to make more money for money's sake, or to provide for human need.
Business is now attending to issues that were always there to be addressed – but remained largely 'unseen'. By presenting itself as a 'common enemy', COVID-19 has caused us all to look up at the same time and respond to a suite of collective problems.
In many cases, our response has been an expression of human goodness, compassion and altruism. 'Them' has become 'us'.
For example, Accor hotels, is opening up unused accommodation to support vulnerable people. Simon McGrath, Accor's CEO, says, "Our doors are open," said Accor's McGrath "We have accommodation assets that can help people in times of need, and while the industry's been devastated commercially, it doesn't mean we can't help."
In a similar vein, UBER has partnered with the Women's Services Network to provide 3,000 free rides to support those needing safe travel to or from shelters and domestic violence support services.
Australia was relatively unscathed by the GFC of 2008 and did not experience the large economic downturn felt elsewhere on the globe. Australia has also managed to flatten the curve and "none have been more successful than Australia and New Zealand at containing the coronavirus," said Jonathan Rothwell, Gallup's principal economist.
This is thanks to our strong public health system and our comprehensive testing regime, to the tracing of carriers and our strict self-isolation and physical distancing laws. We were also lucky that our geographic isolation bought us an extra 10 precious days to prepare.
However, Australia has not and will not escape the economic consequences of the pandemic – and our response to the threat it poses. So, how will we shape up when the challenge is an economic recession as opposed to a medical emergency? Will the good will and sense of common endeavour persist during the next phase of struggle? More interestingly still, will the sense of mutual obligation survive a return to posterity? Or will we resume our 'old ways'?
Baur says an argument could be made that business and society in general did not make the most of the lessons to be learned from the GFC, more than a decade ago. Ireland's Bob McCarthy, is of the same opinion, "We may be having an opportunity that would have been a lost opportunity from that time," he says.
"What might be seen as a loss of opportunity, a loss of growth, in one limited respect, is really a darn good thing for everybody," Baur says.
Echoing the same sentiment, Mike Bennetts CEO of Z Energy in New Zealand told audiences at the Trans – Tasman Business Circle that this virus has accelerated us into the future by 5 years, so "let's make the most of it". Our instinct is to seek comfort and confidence in the known which will mean going back to the way it was.
The challenge, now, is not only to create a new future but a better future. For that to happen we need to unleash a better version of ourselves.
---
Get the latest inspiration, intelligence, events & more.
By signing up you agree to our privacy policy
---
You might be interested in…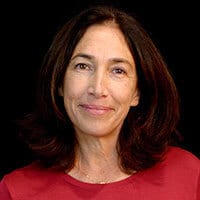 Cris Parker is Head of The Ethics Alliance and a Director of the Banking and Finance Oath.