The case for reskilling your employees
Article
Business + Finance
BY
The Ethics Alliance

5 NOV 2021
Futureproofing the workforce doesn't just make good business sense, it simply makes sense, writes Paul Rodger.
Like it or not, we're in the middle of a skills revolution. The effects of digital transformation, environmental change and economic uncertainty have disrupted conventional career pathways, causing businesses to question what skills the workforce needs now and tomorrow.
According to the World Economic Forum's Future of Jobs Report, as many as 75 million jobs are expected to be displaced by 2022 in 20 major economies. The good news: the report predicts a net increase in jobs by next year – driven by a demand for new capabilities. The bad news: 54 per cent of all employees will need to reskill or upskill in order to meet the demand.
But is it the role of businesses to upskill and reskill their staff in response to profound workplace changes? What's the ethical role of employers in keeping their workers employed?
If the global pandemic has taught us anything, it's that companies are capable of making decisions that can have a good social outcome, even if their motive is ultimately self-interest. Sometimes, doing the right thing just makes business sense.
"Most businesses are actually ethical in nature because to be otherwise is high risk," says behavioural scientist Dr Attracta Lagan. "Businesses put systems and processes in place to maintain ethical standards, because it's counter-productive for them not to do so."
For James Mcilvena, Managing Director of Lee Hecht Harrison (LHH) South APAC, an employment advisory firm specialising in organisational transformation, the question of who should reskill workforces is a no-brainer. "Leaving aside for a moment the kudos that come with doing the right thing, it makes financial good sense for organisations to upskill and reskill their people," he says.
Aside from keeping institutional knowledge within a business, there is the simple benefit that upskilling and reskilling workers can be done for significantly lower cost than undergoing a restructure, paying out redundancies, and then hiring new staff and onboarding them. Workers need to be considered renewable, not replaceable, Mcilvena says. "Treating people as single-use, like you would a plastic kitchen set, doesn't make sense from a corporate social responsibility perspective," he adds.
"Treating people as single-use, like you would a plastic kitchen set, doesn't make sense from a corporate social responsibility perspective."
– James Mcilvena, LHH South APAC
Employees who have worked for an organisation for several years have a knowledge of that organisation's needs, protocols and partner relationships that can't easily be replicated. An organisation with a flexible and committed workforce is also one that can readily adapt to new shifting business paradigms.
Retaining staff by equipping them with the means to take on new skills has the added advantage of helping a business attract new talent. Staff members who experience the benefits of ongoing career development will usually share their positive experiences with others. Instilling a culture of professional growth can thus help strengthen an organisation's reputation and bring in new candidates who value reskilling and upskilling opportunities.
"Boards should be kicking arse if management isn't looking at these aspects of their workforce management," says Mcilvena.
The need for businesses to stay on the front foot is a view shared by Adecco Group ANZ CEO Preeti Bajaj, who states that organisations' ability to adapt to digital transformation depends on their levels of maturity.
"We at Adecco work with a spectrum of companies from proactive companies through to those who react in the moment," she says. "Those that have greater maturity in understanding the reskilling/upskilling challenge have already made the case for workplace change – they have made the case to us and they also drive it internally themselves."
"[Companies] that have greater maturity in understanding the reskilling/upskilling challenge have already made the case for workplace change."
– Preeti Bajaj, Adecco Group ANZ CEO
Bajaj strikes a positive note for businesses that have been able to reimagine capitalism and place good outcomes for workers alongside earning a profit. She puts forward the example of Unilever as a company that has successfully reshaped its business around sustainability and practices designed to encourage and retain staff.
"The important point to make is that digital disruption is driving the structural shifts that are forcing organisations back to the drawing board. We're seeing organisations reshape their business models and using that as an opportunity to incorporate sustainable workplace practices into those business models," says Bajaj.
Change for the good
When considering the role organisations have to play in safeguarding the employability of their staff we must take into account the interdependent relationship that exists between business and society. "Work is such a major institution that it isn't right to separate the world of work from the rest of society," says Dr Lagan. "Big companies around the world recognise that they have an ethical responsibility to ensure that their employees remain employable – if not with them directly, then with someone else."
Barriers to change exist, as is often the case when there is a need to recalibrate long-held assumptions. Companies must start to consider staff reskilling programs as an investment rather than an expense on a P&L sheet. They must have confidence in their workforce analytics so they can understand what skills they need of their staff – and generate a roadmap so they can equip them with those skills. Governments, too, have a role to play in incentivising businesses, but they need to think beyond short-term election cycles.
On the flipside, there is agreement on how organisations can more readily adapt to change, such as recognising the need for reskilling and upskilling considerations to move outside of HR departments and have them form part of a wider organisational strategy – complete with input by boards and senior management.
"These days organisations need to be learning organisations – everyone needs to have the opportunity to reskill themselves in tune with changes in the marketplace," says Dr Lagan. "Remember that the technological shifts we're seeing at the moment can be both an enabler and a threat to employability," she says. "At the end of the day, to apply an ethical business lens is to make a choice – and the best choice a business can make is one that impacts positively on their employees and wider society."
"The technological shifts we're seeing at the moment can be both an enabler and a threat to employability."
– Dr Attracta Lagan, Co-Principal at Managing Values
Why you should prioritise retaining

–

not replacing

–

your employees

• Businesses have a responsibility to ensure their employees remain employable.
• They're well-placed to understand what skills are needed in future.
• Failure to keep staff acts as a burden to governments, family support networks and an underfunded mental health system.
• Employees are inspired to work for an organisation with social purpose.
• The market will reward businesses whose reskilling programs allow them to remain competitive.
• A culture of upskilling allows for adoption of new technological solutions and innovative business practices.
• Providing personalised career pathways for staff is appealing to the next generation of talent.
62% think businesses have a duty of care to reskill workers whose roles will be made redundant by automation.
– The Ethics Alliance Business Pulse survey
Reflection from Dr Simon Longstaff, Executive Director of The Ethics Centre
Economies are on the brink of changes that will be at least as profound as the Industrial Revolution in their impact on individuals and whole societies. Technological innovation has the capacity to reshape the world of work, finally relieving humans of the drudgery, exposure to danger and the back-breaking labour that has characterised the work of many, for millennia.
However, the promise of a 'golden age' casts a long shadow for those who might be displaced by the automated systems and robots that will usher in almost unimaginable prosperity. Indeed, if any force will slow the process of innovation, it will be the political weight of people who fear (rather than embrace) the future.
It follows that every business (and society as a whole) has a vested interest in ensuring that change is carefully managed in a just and orderly manner.
This article was published as part of Matrix Magazine, an initiative of The Ethics Alliance.
---
Get the latest inspiration, intelligence, events & more.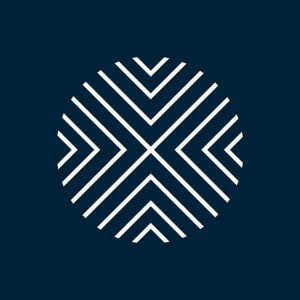 BY
The Ethics Alliance
The Ethics Alliance is a community of organisations sharing insights and learning together, to find a better way of doing business. The Alliance is an initiative of The Ethics Centre.
---
You may also be interested in...