There's more than lives at stake in managing this pandemic
Article
Law + Human Rights
BY
Matthew Beard

3 APR 2020
Imagine a parallel universe somewhere, one without a pandemic. What would you be spending this week concerned with? What social and political issues would you be wrestling with? How would you be spending your day?
Ironically, my parallel life looks very similar. Locked in a room, thinking a lot about pandemics. I'm not an epidemiologist or a public health expert though – in my parallel universe, I'm preparing to run a thought experiment for The Festival of Dangerous Ideas: The Ethics of the Apocalypse.
The basic premise is to find out whether, facing a couple of end-of-the-world scenarios, the audience can save the human race without losing their humanity in the process. I won't give away how the event works or is scored, but there are a bunch of different victory conditions – survival is a necessary condition of success, but alone, it's not sufficient.
That point bears repeating as we live through a pandemic of our very own: survival is a necessary, but insufficient condition for success.
By focusing solely on what is going to guarantee success or best facilitate a flattening of the curve and minimise deaths, we risk permitting a political and social environment that we would, in that parallel universe, reject outright.
Over the last few weeks, as Australia's containment measures around COVID-19 have grown increasingly strict, there's been a widespread movement demanding an immediate lockdown. #Lockusdown and other variations have trended on Twitter, and major mastheads have called for increasingly severe policing measures to manage the pandemic. Writing for The Guardian, Grattan Institute CEO John Daley wrote:
"There is no point trying to finesse which strategies work best; instead the imperative would be to implement as many as possible at once, including closing schools, universities, colleges, public transport and non-essential retail, and confining people to their homes as much as possible.
Police should visibly enforce the lockdown, and all confirmed cases should be housed in government-controlled facilities. This might seem unimaginable, but it is exactly what has already happened in China, South Korea and Italy."
Similar comments have been made by other public commentators in support of such measures, including the ABC's Norman Swan. Swan has pointed to the efficiency with which China were able to control the spread through draconian measures – including in one case, welding people inside their apartment building.
Imagine in a pre-COVID world, suggesting a liberal democracy like Australia look to the authoritarian state of China for political guidance. Yet, this is what happens when we reduce all things to a single metric: the goal of keeping people at home and flattening the curve of new infections. It is easy to conceptualise. We can visualise what it involves and we can imagine the benefits it confers.
However, whilst this logic is comforting – especially in times when fear and uncertainty are rife – it places us dangerously close to the crude and morally repugnant catch cry: the ends justify the means.
In NSW, new laws and extreme penalties aim to enforce self-isolation regimes – as John Daley's piece suggested. The maximum penalties for leaving your home without a reasonable excuse (of which sixteen are listed) are six months imprisonment or a fine of up to $11,000.
Are you cooped up in your share house, finding it impossible to work? If you choose to go to the park, you'll face a severe penalty. Considering using the time your teenager has off school to rack up some learner driving hours by leaving the city and heading to the mountains for a bushwalk? Want to do a drive-by birthday celebration in lieu of an actual party? All of them are now subject to police enforcement. Do any of them, and you're potentially breaking the law.
There are still those who will argue that it's good these activities have been made illegal. After all, if you go to the park and sit at a bench, you might pick up coronavirus from someone who was just sitting there, or leave some behind for somebody else. If you go for a drive, you may need to stop for petrol, or break down and need mechanical assistance… more exposures means more risk for vulnerable Australians. The elderly, those with chronic illness, Indigenous Australians and immunocompromised people might be more at risk if you do this. However, it doesn't follow from this that we should threaten people with prison sentences for failing to play ball.
In suspending our ordinary ways of life, we don't also suspend the moral norms and ethical principles that give them direction and meaning. Punishments should still be reasonable and proportionate to the offenses; we should still aim to strike a reasonable balance between risk, security and freedom.
As Schwatz Media's Osman Faruqi – who has been following the authoritarian developments around COVID-19 management – noted ,we should remember that increased law enforcement itself carries a cost. Whilst we're all equal before the law in principle, in practice, minority communities, the poor, homeless and a range of other groups – vulnerable Australians – tend to bear the brunt of increased police activity around the world.
Police have been encouraged to use their discretion in enforcing these laws, but discretion is subject to bias and inconsistency, as is any other aspect of our decision-making. If new police powers are necessary to protect vulnerable Australians from COVID-19, who will be protecting the Australians made vulnerable by these new laws?
In the best-selling board game, Pandemic: Legacy, players have to combat a fast-evolving, unknown virus, using various measures. Options range from quarantines to military lockdowns to the literal, nuclear option. However, because the goal of the game is simply to ensure humanity's survival and the effective control of the pandemic, these options are all seen as morally equal.
In a game, that's fine. In reality, as we go from suspending ordinary life to suspending more basic moral and political norms and rights, we need to be able to understand and consider the costs it involves. We can't do that if our sole metric for success is flattening the curve.
In his column, John Daley wrote that "Covid-19 is the real-life "trolley problem" in which someone is asked to choose between killing a few or killing many." This framing only obfuscates the deeper issues which pit health and safety against other essential political values; short-term outcomes against a long-term political landscape and the competing needs of different of vulnerable communities.
That's not a simple trolley problem, it's a political smorgasbord. And we need a much more sophisticated scoring system to work out what success looks like.
---
Get the latest inspiration, intelligence, events & more.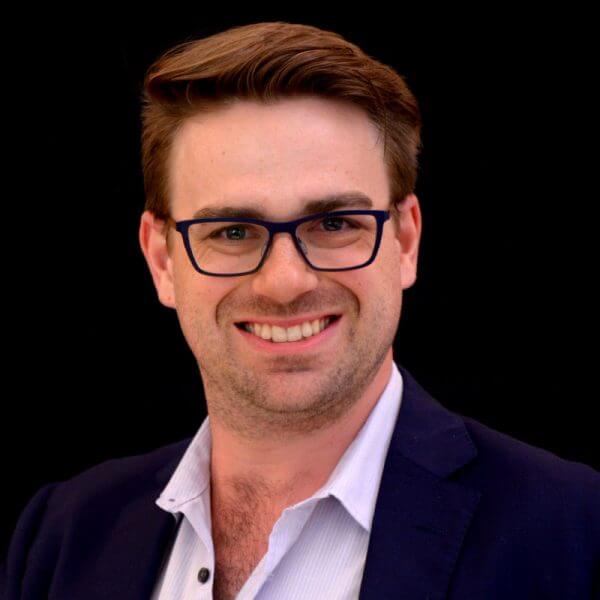 BY
Matthew Beard
Matt is a moral philosopher with a background in applied and military ethics. In 2016, Matt won the Australasian Association of Philosophy prize for media engagement. Formerly a fellow at The Ethics Centre, Matt is currently host on ABC's Short & Curly podcast and the Vincent Fairfax Fellowship Program Director.
---
You may also be interested in...