Thought experiment: Chinese room argument
Article
Big Thinkers + Explainers
BY
The Ethics Centre

10 MAR 2023
If a computer responds to questions in an intelligent way, does that mean it is genuinely intelligent?
Since its release to the public in November 2022, ChatGPT has taken the world by storm. Anyone can log in, ask a series of questions, and receive very detailed and reasonable responses.  
Given the startling clarity of the responses, the fluidity of the language and the speed of the response, it is easy to assume that ChatGPT "understands" what it's reporting back. The very language used by ChatGPT, and the way it types out each word individually, reinforces the feeling that we are "chatting" with another intelligent being. 
But this raises the question of whether ChatGPT, or any other large language model (LLM) like it, is genuinely capable of "understanding" anything, at least in the way that humans do. This is where a thought experiment concocted in the 1980s becomes especially relevant today. 
The Chinese room
Imagine sitting in a small windowless room surrounded by filing cabinets with drawers filled with cards, each featuring one or more Chinese characters. You also have a book of detailed instructions written in English on how to manipulate those cards.  
If you're a native English speaker with no understanding of Chinese, the only thing that will make sense to you will be the book of instructions. 
Now imagine that someone outside the room slips a series of Chinese characters under the door. You look in the book and find instructions telling you what to do if you see that very series of characters. The instructions culminate by having you pick out another series of Chinese characters and slide them back under the door. 
You have no idea what the characters mean but they make perfect sense to the native Chinese speaker on the outside. In fact, the series of characters they originally slid under the door formed a question and the characters you returned formed a perfectly reasonable response. To the native Chinese speaker outside, it looks, for all intents and purposes, like the person inside the room understands Chinese. Yet you have no such understanding.  
This is the "Chinese room" thought experiment proposed by the philosopher John Searle in 1980 to challenge the idea that a computer that simply follows a program can have a genuine understanding of what it is saying. 
Functionalism and Strong AI
Philosophers have long debated what it means to have a mind that is capable of having mental states, like thoughts or feelings. One view that was particularly popular in the late 20th century was called "functionalism".  
Functionalism states that a mental state is not defined by how it's produced, such as requiring that it must be the product of a brain in action. It is also not defined by what it feels like, such as requiring that pain have a particular unpleasant sensation. Instead, functionalism says that a mental state is defined by what it does.  
This means that if something produces the same aversive response that pain does in us, even if it is done by a computer rather than a brain, then it is just as much a mental state as it is when a human experiences pain.  
Functionalism is related to a view that Searle called "Strong AI". This view says that if we produce a computer that behaves and responds to stimuli in exactly the same way that a human would, then we should consider that computer to have genuine mental states. "Weak AI", on the other hand, simply claims that all such a computer is doing is simulating mental states. 
Searle offered the Chinese room thought experiment to show that being able to answer a question intelligently is not sufficient to prove Strong AI. It could be that the computer is functionally proficient in speaking Chinese without actually understanding Chinese.  
ChatGPT room
While the Chinese room remained a much-debated thought experiment in philosophy for over 40 years, today we can all see the experiment made real whenever we log into Chat GPT. Large language models like ChatGPT are the Chinese room argument made real. They are incredibly sophisticated versions of the filing cabinet, reflecting the corpus of text upon which they're trained, and the instructions, representing the probabilities used to decide how to pick which character or word to display next. 
So even if we feel that ChatGPT – or a future more capable LLM – understands what it's saying, if we believe that the person in the Chinese room doesn't understand Chinese, and that LLMs operate in much the same way as the Chinese room, then we must conclude that it doesn't really understand what it's saying. 
This observation has relevance for ethical considerations as well. If we believe that genuine ethical action requires the actor to have certain mental states, like intentions or beliefs, or that ethics requires the individual to possess certain virtues, like integrity or honesty – then we might conclude that a LLM is incapable of being genuinely ethical if it lacks these things.  
A LLM might still be able to express ethical statements and follow prescribed ethical guidelines imposed by its creators – as has been the case in the creators of ChatGPT limiting its responses around sensitive topics such as racism, violence and self-harm – but even if it looks like it has its own ethical beliefs and convictions, that could be an illusion similar to the Chinese room. 
---
Get the latest inspiration, intelligence, events & more.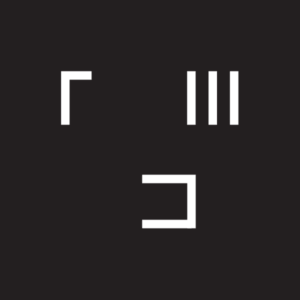 BY
The Ethics Centre
The Ethics Centre is a not-for-profit organisation developing innovative programs, services and experiences, designed to bring ethics to the centre of professional and personal life.
---
You may also be interested in...