Violent porn and feminism
Article
Being Human
BY
Georgia Fagan and The Ethics Centre

1 SEP 2021
Does pornography, especially violent pornography, contribute to gender-based violence, and if so, is censorship the answer? Or can the pornographic industry coexist with the drive towards gender equality?
We occupy a world plagued by sexual and gender-based violence. The United Nations declaration on the Elimination of Violence against Women (1993) asserts that such violence need be recognised as "a manifestation of historically unequal power relations between men and women".
Globally in 2017, 219 women were killed each day by either a member of their own family or by their own intimate partner. Debates about the complex causes of such violence and reasons for the persistence of gender inequality remain. The role that pornography may play in both the maintenance and propagation of these harms is one of many factors considered relevant to the debate. Specifically, ethicists are needed to address the question: Could pornography and feminism be compatible bedfellows after all?
Renowned feminist philosopher Catherine Mackinnon argues that pornography "works as primitive conditioning", meaning that its content is likely to inform the desires and subsequent actions of its viewers. Mackinnon asserts that if pornographic images are violent, this is likely to result in unwanted sexual violence being inflicted onto others by pornography's consumers.
Contemporarily, debate and disagreement persist regarding how pornography should be managed for adult audiences.
Various philosophers and feminist theorists, such as Mackinnon, argue in favour of some form of criminal action being taken against certain types of pornography due to its capacity to harm women. In 1983, Mackinnon, alongside feminist writer and activist Andrea Dworkin, brought forward an Antipornography Civil Ordinance which proposed that pornography needs to be treated as a violation of women's civil rights. The pair aimed to remove the freedom of speech protections pornography had been granted under United States law. The ordinance was ultimately struck down by the courts.
Debate continues as to whether pornography, particularly forms of pornography which depict explicit violence against women, can remain conducive with the feminist project of gender equality.
To this day, feminists remain largely divided over MacKinnon's antipornography ordinance. Debate continues as to whether pornography, particularly forms of pornography which depict explicit violence against women, can remain conducive with the feminist project of gender equality.
Calls to dismantle the industry of pornography are often taken to be synonymous with feminist action. In such cases, this action is thought to be the best means of protecting women from an industry rife with exploitation. Similarly, calls to cease pornographic productions are often thought to serve the function of preserving women's dignity by allowing them to avoid careers centred around sexual objectification.
However, demands for censorship or a general production shutdown of pornographic films are also calls to severely limit the career opportunities and subsequently the financial resources of pornographic actresses. Doing so may risk further degrading these workers' rights. The profitability and questionable legality of the porn industry often permits it to function below industry standard, resulting in inadequate worker protections being extended to porn actors and actresses.
Stoya is a female adult entertainer who has spoken openly about a form of feminism which she worries hates both sex work and pornography. She is concerned that female sexuality is only being embraced within narrow margins, neglecting the possibility that hardcore pornography may empower women, both actresses and viewers, rather than degrade them. Stoya argues that a contemporary feminism which celebrates women's right to work and earn an independent wage is flawed if it simultaneously rebukes women who freely choose to perform in pornography to acquire that wage. For Stoya, performing in hardcore pornography (produced under fair working conditions) does nothing to degrade the status of female performers. Rather, it stands as a celebration of a tirelessly campaigned for and emancipated female sexuality.
Denying pornographic actresses the rights and representation which permits them to carry out their work safely is an injustice to women which should be feared.
Denying pornographic actresses the rights and representation which permits them to carry out their work safely is an injustice to women which should be feared. Doing so puts these women at increased risk of assault and exploitation out of fear their allegations will not be trusted or that they will meet with legal consequences. Stoya herself brought forward rape charges against famous male pornstar James Deen, and she holds that the remedy to such injustices lies in improving workers' rights and the legislative systems surrounding the industry of pornography, rather than in trying to shut down the industry altogether.
This lack of regulation constitutes an injustice far greater than the supposed, yet largely unarticulated, harm of women being free to use their naked bodies for profit. The mere existence of agential and passionate hardcore pornographic actresses importantly signals the beginnings of a world where women's bodies are no longer policed in ways which unjustifiably align sex with shame and exploitation.
So long as the porn industry is made to function on par with other industry's standards, there is no reason to consider the bodies of female pornographic actresses anymore degraded, or exploited, than non-pornographic actresses, tradespeople, or frontline healthcare workers.
Calls to censor or morally condemn pornography are often less concerned with the rights of pornographic actresses and more with the potentially negative impact pornography has on its consumers. There are concerns, for example, that viewing violent pornography may increase sexual assault rates, a causal link which is yet to be definitively established. However, even if particular depictions of women's bodies were found to increase the likelihood that men assault women, it is not immediately apparent that the desirable solution would be to forbid those depictions.
This censorship style solution shares particular characteristics with victim blaming culture, in which victims are blamed for the actions of perpetrators. In both victim blaming and pro-censorship anti-porn positions, the onus of change is placed on those who are determined to be the cause of any given injustice. The pornographic actress, for example, is told she cannot continue to do her work, instead of alternative interventions being sought which target perpetrators who may have been inspired by viewing particular pornographic depictions. We do not think it suitable to tell women to wear more clothing to stop men raping them; why should matters of pornography be handled any differently?
There are more desirable, alternative solutions to address contemporary issues of misogyny. First is the formation and endorsement of a safe and responsible pornography industry where the agency and security of actors and actresses is guaranteed. Unfortunately there will always be room for exploitation and abuse, however, these risks can be mitigated by extending workers' rights and fair working conditions to pornographic actors in the same way such rights are endowed to workers in other industries.
Content subscription service Onlyfans stands as a site moving the pornography industry in this direction by allowing performers greater control over their content and income. OnlyFans allows performers to safely and independently produce pornographic content. However, the platform hasn't avoided trouble for hosting adult content: Onlyfans recently announced it would be banning explicit content in a bid to attract investors, only to reverse its decision within a week after outcry from users.
Ongoing periphery interventions are also required to address gender-based violence and gender inequality more generally, such as improved sex education curriculums which provide more comprehensive education on consent and respectful relationships to school age children.
Interventions such as bolstering the regulatory bodies surrounding pornography and improving sex-ed curriculums allows societies to place adequate accountability on those who commit or are at risk of committing acts of violence against women. These interventions should be favoured over those which risk undermining the agency of both female performers and consumers of pornography.
Pornography, even violent pornography, need not be incompatible with the feminist project of gender equality.
Pornography, even violent pornography, need not be incompatible with the feminist project of gender equality. Theorists and feminists alike need to engage in critical discourse regarding where the onus of change need be placed. The porn industry, pornographic actresses and perpetrators of violence against women are all potential targets of this change. The decisions we make regarding what actions should be taken will determine whether or not pornography is compatible with contemporary feminism.
---
Get the latest inspiration, intelligence, events & more.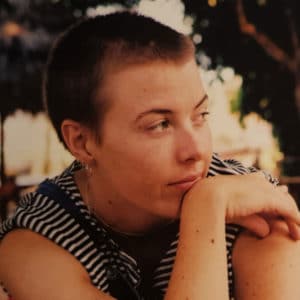 BY
Georgia Fagan
Georgia has an academic and professional background in applied ethics, feminism and humanitarian aid. They are currently completing a Masters of Philosophy at the University of Sydney on the topic of gender equality and pragmatic feminist ethics. Georgia also holds a degree in Psychology and undertakes research on cross-cultural feminist initiatives in Bangladeshi refugee camps.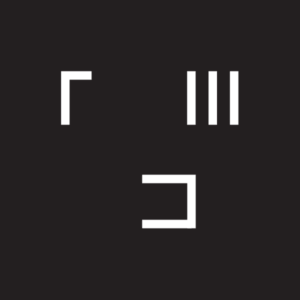 BY
The Ethics Centre
The Ethics Centre is a not-for-profit organisation developing innovative programs, services and experiences, designed to bring ethics to the centre of professional and personal life.
---
You may also be interested in...