When you hire a philosopher as your ethicist, you are getting a unicorn
If a tree falls on a philosopher in a forest and there is no one around to hear it, does she make a sound? Probably not, because she is undercover.
Philosophers are working in business and are applying their disciplined thinking processes to complex commercial and ethical problems – but you won't find them listed on the organisational chart as philosopher-in-chief and seldom as the designated "ethicist".
"We are unicorns, we are a bit rare", says business ethicist and philosopher, Dr Petrina Coventry, who says she has spent her career being called something else.
"I've always hidden behind the HR brand because it is easier for people to cope with", she explains. "If it takes pretending to be a pony to get the message across – so be it. We leave our horns at the door."
Ethics officers bring a philosophical approach to thinking, decision making, strategy, branding, and communications. They work with all functions (marketing, legal, human resources, finance and others) to find the right way to do business.
"They are not compliance officers and they are not lawyers", she says. They may carry business cards that announce them as chiefs of staff, people and performance or, occasionally chief operating officer.
Coventry says ethicists operating under other descriptors are trying to not "frighten the horses".
"Going out and proud and saying you are a chief ethics offer will not get you very far", says Coventry, a senior partner at Singapore based private equity company COI Capital and non-executive director of Beston Global Goods. She is also an industry professor and director of development at the University of Adelaide.
"People are frightened of the word [ethics]. They think you are making moral judgements about their character, that you are analysing them into 'good' or 'bad' based on their character, decision making or what they represent. And so, I try to avoid using the word 'ethics' if I can, because you can over use it and people just switch off.
"I don't care what [title] I have to hide behind, whether it is ombuds or human resources. If it is not frightening, yet it helps them be a better person, be less stressed, be better thinkers … they are intrigued and they want more." – Petrina Coventry
While being a company "ethicist" can be challenging to others, Philosophy has its own battle for acceptance in the corporate world.
Coventry, who has a doctorate in philosophy, says there is some suspicion in business circles that the discipline is esoteric, despite some of the world's most successful executives and entrepreneurs having studied for philosophy degrees.
These people include activist investor Carl Icahn, hedge fund manager George Soros, former Time Warner CEO Gerald Levin, PayPal co-founder Peter Thiel, LinkedIn cofounder Reid Hoffman, and Flickr cofounder and Slack CEO Stewart Butterfield. Not too flaky then.
Given the predominance of Silicon Valley CEOs on that list, it is perhaps unsurprising that technology companies are at the forefront of embracing ethicists (outside of the research, medical, and pharmaceutical sectors, which have a long history with ethics committees).
At this stage, most of the ethicists in tech have backgrounds in other areas, such as computer science (like former Google in-house design ethicist, Tristan Harris).
Coventry sees the beginning of a shift towards ethics, and away from compliance. She says:
"Compliance is cure, ethics is prevention."
"It is a bit like having a doctor in-house rather than having to cart everybody off to the hospital because we forgot to go to the doctor."
Outside of Silicon Valley, CEOs and their organisations are increasingly interested in acquiring more ethics expertise, especially now that scandals and failures now appear so frequent they may still shock, but no longer surprise.
"Stakeholder expectations have changed in the last ten years, partly due to increased transparency around corporate actions, but also due to the corresponding decline in trust regarding corporations and their leaders", says Coventry, who has worked at executive level in "HR" at Santos, General Electric, and the Coca Cola Company.
Her first ethics role was in the 1990s, when she headed GE's "ombuds" area in Asia, dealing with breaches in compliance and policy and workplace issues.
"The ombuds person is called on to mediate, negotiate, analyse problems that occur, and provide wise counsel and judgement, which is really what ethicists do", she says.
In a world where the rules are constantly changing, situations are often unclear and legislation is unable to keep up with advances in science and technology, people have to make their own judgement calls about what is the right thing to do.
This has generated an interest in people who have an arts or philosophy background and can help develop better leaders and companies, she says.
"They are seeking a less emotional, less stressful, more thoughtful, more mindful, more sustainable approach, culture and leadership – and philosophy is born out of that."
The Ethics Alliance brings different sectors of business together to discuss topics of importance.
---
Get the latest inspiration, intelligence, events & more.
By signing up you agree to our privacy policy
---
You might be interested in…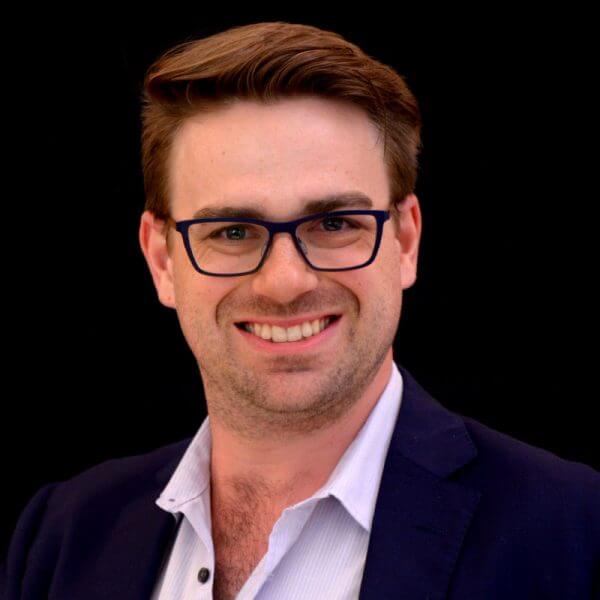 Matt is a moral philosopher with a background in applied and military ethics. In 2016, Matt won the Australasian Association of Philosophy prize for media engagement. Formerly a fellow at The Ethics Centre, Matt is currently host on ABC's Short & Curly podcast and the Vincent Fairfax Fellowship Program Director.