Can there be culture without contact?
COVID-19 has stripped offices everywhere of employees and disrupted and transformed workplace culture. Fiona Smith investigates if office conduct has suffered a COVID fall-out.
Human Resource executives all across Australia share one burning question: How can their companies lure employees back into the office?
In little more than 14 months, COVID-19 has overturned decades of corporate culture – one in which employees sat at their desks during work hours, communed in canteens and coffee shops and partied in pubs and wine bars before taking part in the traditional commute. Some thought the end of lockdown would bring them flocking back to the cities.
Instead, working from home has spawned a new world of options, brought families closer together, made life partners work partners and sparked the redesigning of our homes to permanently include everything needed to telecommute.
It's a subject that's dominating headlines and research reports, and the results of The Ethics Alliance Business Pulse confirm it – employees and leaders alike now place a high value on flexibility. Sixty-three per cent of survey respondents say they prefer a hybrid model that blends the benefits of working from home and face-to-face time.
41% of Australians with a job work from home at least once a week
16% of people working remotely say they struggling with loneliness
14% of global employees say they work for an organisation with a strong ethical culture
77% of people say that being able to work from home post-COVID-19 would make them happier
(2021 data from ABS, Buffer State of Remote Work survey, Ethics and Compliance Initiative, and Owl Labs)
The survey finding subverts the idea that executive teams are in favour of employees returning to the office over any other workplace model. Seventy-seven per cent of respondents hold senior roles from managerial to board director positions and only 14 per cent can be considered to be 'workers'.
At stake is more than just the use of real estate – it's how organisations can continue to provide a satisfying workplace for their employees and how they can lay the foundation for future success. Many believe workplace culture – the neurodiversity effect of being among many of different abilities and opinions – is an essential driving force that creates new initiatives, gives projects their impetus and is the petri dish of business ideas. Others say new management techniques are needed to respond to a pandemic generational change.
New management techniques are needed to respond to a pandemic generational change.
Business leaders are coming to terms with the fact that a sizeable proportion of their workforces now comprise 'COVID hires' – people recruited in the past 18 months who haven't set foot in the office.
Consultancy firm and The Ethics Alliance member Accenture is a case in point. The firm replenishes its ranks by hiring 100,000 people worldwide every year, a number that amounts to almost 20 per cent of its total workforce. That's a lot of people to integrate into a workplace culture over 12 months – especially when done remotely and in a time of crisis.
Each new hire is screened for their 'cultural fit' and receives an induction into Accenture's workplace systems, as well as its code of conduct.
This onboarding process gets staff ready to work and aims to ensure that they undertake their work at Accenture in the right way. When workplace culture is designed around contact, how can it be maintained when 20 per cent of the workplace have never been face-to-face with their new colleagues? And does it matter?
"The only cultural reference framework for employees is a conversation over these virtual meetings.They do the training, but they don't see it in action."
Bob Easton, Chairman of Accenture Australia & New Zealand, says people are slowly coming back to the office in Australia, but there are still many new Accenture employees around the world who have never met a colleague or client face-to-face.
"The only cultural reference framework for them is a conversation over these virtual meetings," he says. "They do the training, but they don't see it in action."
Leaders question whether it is possible to embed an organisational culture when people can't meet face-to-face. Before and after physical meetings, employees engage in small talk that can help promote a sense of communal belonging. When Zoom meetings end, the screen goes dark.
Dr Marc Stigter, Associate Director at Melbourne Business School, says managers are warning that the pandemic has created a 'pressure cooker', particularly for top managers and middle managers who are dealing with isolation, 'Zoom fatigue' and job insecurity.
"They have many kinds of challenges, but they still need to mobilise their teams and take those people with them," says Dr Stigter, an international strategist who recently completed research for the Australian Human Resources Institute on the impact of the pandemic. "The workforce, in general, is under pressure to demonstrate value all the time," he says.
Elisabeth Shaw, CEO of Relationships Australia NSW, believes companies now have two workplace cultures. There's one group of employees who know each other well from working in the office and can draw on their past work stories and continue to create certain rituals, like sharing Friday night drinks in person or on Zoom. And another group who only know each other online. As they have never met physically, they will have to draw on their virtual relationship and Zoom meetings to build a bank of group memories.
One way of bridging the two work cultures is to have a buddy from each group looking after and creating cultural learnings and rituals to hold the group together. She believes the days of working full-time in the office may well be over as more employees opt to work part-time in the office and the rest at home. Increasingly, employers will have to manage a hybrid work model and create a more flexible work culture.
"The pandemic lockdown which forced employees to work from home, has broken all the old rules," she says. "The hybrid model of working part-time in the office and part-time at home is going to be more important. It has also benefited more people than expected as many employees do not feel torn or stressed, as they can have a better work-life balance. They can now pick up their kids from school as they are not spending so much time travelling to and from work.
"This will mean a more diverse workplace where employers will be able to employ interstate workers or people working remotely from the country region which they previously would not have considered."
A hybrid model "will mean a more diverse workplace where employers will be able to employ interstate workers or people working remotely".
Shaw, who is a clinical and counselling psychologist, also suggested the hybrid model may lead to more business savings as employers can downsize their office space and rent large conference rooms when staff are required to attend whole day seminars or meetings.
However, employers will have to build certain business rules so that staff do not take undue advantage of flexible working hours. "We will have to navigate the needs of our customers, employers and employees as we move to a more flexible workplace," she said.
However, she admitted that a flexible workplace is not the 'Holy Grail' for everybody. Some people still prefer face-to-face meetings, especially when they have to discuss a difficult workplace situation. "For online workers, it is not easy to navigate and read the signs that some people are not connected," she said.
The office as 'honeypot'
Domino Risch, workplace designer and Principal at design studio Hassell, says it's possible to create a cohesive workplace even while adopting a hybrid work-from-home/work-from-office model. She says an appealing workplace can renew workplace culture on those days that employees are back in the office.
Risch says workplaces need to become more like 'collective clubhouses' if they are to create the sense of belonging that humans have developed over millions of years as social, group-based creatures who almost always work better together than alone.
Aside from creating workplaces that have been designed with human wellbeing in mind – that cater to our biophilia (our tendency to seek connections with nature and other forms of life) and our need for sensory diversity – they also need to deal in intangibles that create a more human-centric environment.
"What we've all missed from working from home is not our office or desk chair," says Risch. Surveys around the world have found "people have missed people. They've missed contact, incidental conversation, debriefs on the way out of a meeting, overheard conversations in corridors and the opportunity to talk to people without it needing to be scheduled or online."
Surveys around the world have found "people have missed people".
She says these findings give us a clue as to how workplaces need to shift in terms of their fundamental purpose. Attracting people back into the office means creating spaces for collaboration, co-creation, synchronous thinking and shared storytelling. It's only the very best design firms that can take a client's strategic aspiration and intent, and use them to create a humanistic design solution, she adds.
The alternative to the collective idea, says Risch, are "factories of individual productivity". These are offices that are simply a property and accommodation tool, and which lack all the requisite human aspects of good workplace design.
"Many of the organisations we work for ask us to think about ways to test, experiment, plan for and strategise exactly what the 'collective clubhouse' idea means for them," she says.
"It's super important to note though, that there is no magic wand. There is no one-size-fits-all solution – every organisation is different, with different values, culture, leadership and capability (and appetite!) for change."
One thing's for certain, Risch says, "fifteen months of a pandemic is never going to reverse the desire we have for belonging and contact – if anything it's stronger now than ever before".
Reflection from John Neil, Director of Innovation, The Ethics Centre
The idea that employees should return to the office represents a watershed – our response to immediate post-COVID challenges will set a course for what the future of work itself will look like.
Leaders can start by embracing the opportunity to reimagine what a creative, adaptable and human-centred working world can look like. They should be mindful of the powerful sunk cost biases and status quo at play. Our formative ways of working during COVID helped to dispel many of these, such as the belief that productivity is tethered to surveillance and control and that trust between employees and their employees can only be maintained when sharing the same four walls.
Culture is a manifestation of the physical environment and human relationships. Regardless of the relative configuration of office versus remote hours, the ability to be adaptive and responsive, to innovate and effectively deliver value, is closely correlated to culture – and particularly to levels of psychological safety.
Leaders therefore can have the biggest immediate impact in responding to their post-COVID challenges by doing three things:
• Be consultative – seek input from their teams on issues that directly affect them
• Be supportive – show empathy and concern for their people as individuals, not simply as employees
• Be challenging – invite their teams to think differently by re-examining assumptions about their work and how they can best fulfil their potential.
This article was published as part of Matrix Magazine, an initiative of The Ethics Alliance.
---
Get the latest inspiration, intelligence, events & more.
By signing up you agree to our privacy policy
---
You might be interested in…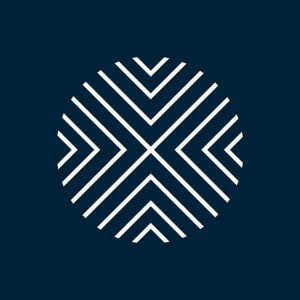 The Ethics Alliance is a community of organisations sharing insights and learning together, to find a better way of doing business. The Alliance is an initiative of The Ethics Centre.