Roshni Hegerman on creativity and constructing an empowered culture
Article
Business + Finance
BY
The Ethics Centre

16 NOV 2022
Roshni Hegerman is one of the most awarded strategic thinkers globally. Currently JPAC Market Maker and Experience Director across sustainability and people with Oracle, she discusses creativity, psychological safety and how to construct an empowered culture.
When Roshni was a little girl growing up in India, she didn't have dreams of being an executive or a director, she had much more humble aspirations to be a social worker. Though her parents didn't feel it was a career path that could support a family long term, Roshni had her heart set on working with people at a local level.  
With this in mind, she studied sociology and psychology in college, but then drifted into journalism and communications, which is where her marketing and communications career really begun. Although, she never did realise the goal of becoming a social worker, the ethos of social work and community has informed all of her decision making she says, "I get realy excited by the power of ideas and how they can connect with people and actually drive either a shift in perception or a shift in behaviour or give people a different lens to kind of view the world through that they wouldn't have typically viewed it through."  
Be a radiator, not a drain
"I think that the traditional sense of creativity probably isn't as valued as it could be. I think the use of creativity is to innovate and to do things differently and to think about how you're going to connect in and change things in a positive way. So from that perspective, I actually think that creative thinking is the only thing that cannot be automated."
Roshni believes that in the modern workplace, as we shift full speed into the world of automation, creativity and the capacity to think outside the box will actually be the most important skill set for young leaders and changemakers of the future.  
One of the things that has stuck with her throughout her professional career is to "be a radiator not a drain". Rather than be a drain she says, sucking the energy out of the room by sticking to the rules and following traditions, we should be radiators – empowering others, generating ideas, and inspiring new ways of thinking. "I think people are starting to realise that if you're going to continue to do the same thing and get the same result, and the end and it's not a positive one, then something has to change."  
Roshni often reflects on her professional practice asking a few key questions:  
How can I use my influence to be more of a radiator?

 

Is there a more interesting or different direction we could consider? 

 

What's stopping us from being more passionate about a project? 

 

How can I generate enthusiasm in my team? 

 

Embrace new and innovative ideas

 
She suggests that if you can be more of a radiator in your workplace, then people will naturally gravitate towards you, there will be less resistance to your ideas. 
People who feel safe have the best ideas
"It's when you feel like you have to meet a quota and you have to get something done that you tend to revert back to what you know and you don't feel safe to kind of go out of that box and try something different. It's when you have an organisation where employees feel safe to kind of give something a go and they're empowered to be able to do that."
In order to truly embrace one's inner radiator, one must feel safe and confident within their team to share their ideas without fear of criticism.  
Throughout her career, Roshni has explored the idea of psychological safety in the workplace environment. She suggests as leaders it's important to create a space of safety in the workplace that allows people to feel more open to being more vulnerable whilst confident enough to have their ideas challenged.  
She says, "I think it is very important to create an environment where where you don't feel threatened by the ideas that you have. There needs to be an environment that allows you to feel at ease with sharing kind of a strong point of view, regardless of which direction you come from."
Roshi works hard to identity the natural unconscious biases that stop team members from being curious because they believe they already know the answer. She emphasises that it's important to consciously ask pointed questions and embed curiosity and innovation into every element of organisational structure and process in order to force people to look at things from a different perspective.  
"I think it helps create a culture of discovery, empathy, curiosity, and opens up different possibilities of pathways that could be considered. So that's one of the things I feel really excited by is going, 'how do we consciously think about these things and what can we do to ask the right questions so that we are having the right conversations so that we can engage people's curious mind to think about things differently?"
 Contributing to a better world
"You need to be willing to have a lived experience. You can't just say that you care about indigenous people or homeless people. You need to see it from their perspective and understand what they're going through in order to be able to help in the way that they need you to help them, not how you want to help them."
Despite diverting from the pathway to a career in social work all those years ago, Roshni maintains that the notion of caring for others and celebrating a sense of community has never left her. It's important to consider the lived experience of different people, rather than assume what people need, you should strive to constantly be out in different communities and speaking to people directly in order to enrich your own perspective.  
Roshni suggests it all comes down to realising that at the end of the day, we are all humans who want to be treated with dignity and respect. She believes in giving those who are underrepresented a voice, and a platform so they can get the help that they need. Her advice for the business leaders of the future is:  It's important to understand that it's not all about you, that the world is about others, that you occupy it with. So how can you actually help make things better, not just for yourself, but for the people around you?
AUDIO: Listen to the full podcast discussion above
Roshni Hegerman is a force of nature with an unstoppable passion to move businesses and people, creating positive impact and change. Roshni currently is JAPAC Market Maker, Experience Director, with Oracle across Sustainability and People; and is founder of her own strategic creative consultancy, PinchofMasla. Roshni is global citizen unafraid of traversing new and unchartered terrain, in fact she relishes in it – working and thriving in United States, China, India and now Australia – with three beautiful children in tow. Roshni helped launch the iPhone in China, start-up BBH and BBDO in India; grow Coca-Cola's footprint across Asia. 
Roshni is a champion for diversity and inclusion and one of the most awarded strategic creative thinkers globally. She has started her own Women in Leadership networking group – "Ladies that Lunch," to bring like-minded female leaders together to make meaningful change and collaborates closely with Igniting Change and Campfire X, tiny but meaningful organisations that spark big positive change. Roshni launched "Creating Meaningful Change" while at McCann Australia, a 365-day initiative, that puts conscious inclusion at the centre of the agency's strategic and creative operating system. 
Roshni believes that magic is found in the intersection of humanity, creativity and technology. 
Find out more about other conversations in the Leading with Purpose podcast. Delve into more articles and podcasts like this by signing up to our Professional Ethics Quarterly newsletter.
---
Get the latest inspiration, intelligence, events & more.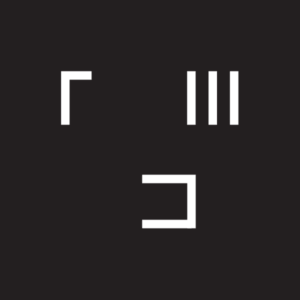 BY
The Ethics Centre
The Ethics Centre is a not-for-profit organisation developing innovative programs, services and experiences, designed to bring ethics to the centre of professional and personal life.
---
You may also be interested in...