DATE & TIME
On demand until
Thursday 7 April

IQ2 Debate: Politicians only care about winning
Politics is a contest for power. 
When we are considering who to vote for, we tend to focus on who is looking for our votes, what they offer us and who will benefit. But should we be more concerned with how they will wield the power that comes with the job? And what purpose that power serves?   
When power serves no greater purpose, politics becomes corrupt. 
Is political corruption corroding the foundations of our democracy? Is this because politicians single-mindedly only care about winning? 
Presented by The Ethics Centre, IQ2 returns as a live stream event on 24 March.
Hosted by Dr Simon Longstaff, two teams will present 'for' and 'against' positions, putting forward compelling and thought-provoking arguments at both ends of the spectrum.  
Responding to the proposition 'Politicians only care about winning', hear from: 
Jo Dyer, former Director of Adelaide Writers' Week and Independent candidate for Boothby

Pru Goward,

former Member of the NSW Legislative Assembly and Sex Discrimination Commissioner

Bill Shorten, Member for Maribyrnong and Former Leader of the Opposition

 

Jake Thrupp, publisher and commentator.
In addition to hearing from the speakers, the audience is given the chance to participate and vote on the subject.
THIS EVENT WAS LIVE STREAMED ON 24 MARCH 2022. IT IS CURRENTLY AVAILABLE TO STREAM ON DEMAND UNTIL 7 APRIL 2022.
Read the FAQ for more details about tuning in
ABOUT THE IQ2 SERIES 
IQ2 covers the biggest issues of our times through the format of smart, civil and engaging debate. The Ethics Centre has proudly convened IQ2 in Australia for over 10 years. There's never been more important time to bring together our community for respectful conversations about the issues that matter. 
Originally established in 2002 in London, IQ2 debates are now held around the world, in Australia, The U.S., Hong Kong, Greece, Chile, and Israel. 
STREAM NOW
The Ethics Centre Members can access free live stream tickets. Check your email for more information or contact us at membership@ethics.org.au
Jo Dyer is an Australian theatre and film producer, and director of Adelaide Writers' Week from 2019 to 2022. One of Australia's leading arts producers, she has held leadership roles across the Australian cultural industry, including at Bangarra Dance Theatre, Sydney Theatre Company and Sydney Writers' Festival, and work produced by her company Soft Tread Enterprises has toured nationally and internationally. In 2021 she was involved in a legal case relating to allegations against former Treasurer Christian Porter. In 2022 she is running as an Independent candidate in the Federal Seat of Boothby.
Pru Goward is a former Cabinet minister, Sex Discrimination Commissioner and was a pioneering television reporter with the ABC. Pru has a long history of promoting women's rights, driving reform and is a national leader in the management of sexual misconduct in the workplace, conducting reviews for leading private and public sector organisations. Her career as a senior government official and government minister saw reforms in Family Law, child protection, social and affordable housing, paid maternity leave, urban planning and how the state approaches domestic violence. Pru has authored A Business of Her Own and has co-authored a biography of John Howard.
Bill Shorten is the Shadow Minister for the National Disability Insurance Scheme, the Shadow Minister for Government Services, and was leader of the Australian Labor Party from 2013 to 2019. Shorten joined the ALP at 17 and the Australian Workers' Union as an organiser in 1994, he has been secretary of the Victorian branch and AWU National Secretary. As Parliamentary Secretary for Disabilities and Children's Services he was the key architect of the NDIS. He has also served as Assistant Treasurer and Minister for Financial Services and Superannuation, Education Minister, Minister for Employment and Workplace Relations and Minister for Financial Services and Superannuation. He was elected as the Member for Maribyrnong in 2007 and has held the seat ever since.
Jake Thrupp edited the bestselling 2021 political book, Australia Tomorrow, published by Connor Court Publishing. He is a graduate of the University of Sydney with a Bachelor Degree in Politics and Political Economy. Jake previously worked as a Producer for Alan Jones on 2GB Breakfast and later for his television show on Sky News Australia. He also wrote regularly for Brisbane's Courier Mail and The Spectator Australia. Jake has recently founded Australian Digital Holdings, a new online media organisation.
Supported by the NSW Government through Create NSW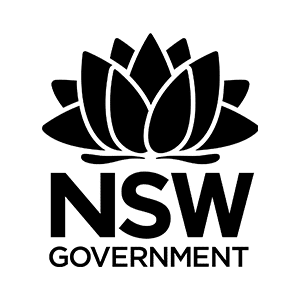 ---
THE BIG THINKER
THE CURIOUS
THE SELF REFLECTOR
---
01

ETHICAL REFLECTIONS ON BIG ISSUES

02

INSIGHTS INTO THE DECISION MAKING PROCESS

03

THOUGHT-PROVOKING IDEAS ABOUT OUR FUTURE