Five Australian female thinkers who have impacted our world
Article
Big Thinkers + Explainers
BY
The Ethics Centre

8 MAR 2023
In a world where some women still struggle to have their voices heard, there are many female thinkers whose contributions throughout history have impacted our thinking today. This International Women's Day, we're celebrating five influential Australian philosophers, activists, academics and thinkers who have shaped our ethical landscape and beyond.  

Kate Manne
Kate Manne (1983-present) is an Australian philosopher best known for her feminist, moral and social philosophies, and her work around misogyny and masculine entitlement. Notably, instead of thinking of misogyny as hatred for women, Manne redefines the word and focuses on its systematic nature, specifically in how law enforcement polices women and girls to uphold gender norms.
To illustrate masculine entitlement, Manne coined the term "himpathy", which explains "the disproportionate … sympathy extended to a male perpetrator over his … less privileged, female targets in cases of sexual assault, harassment, and other misogynistic behaviour." She took a deep dive into this idea in her 2020 book Entitled: How Male Privilege Hurts Women and critiqued Justice Kavanaugh's appointment to the US Supreme Court, despite allegations of sexual assault, as "himpathy" in action.

Marcia Langton
Marcia Langton (1951-present) is considered one of Australia's top academics, anthropologists and geographers. As the great–great–granddaughter of survivors of the frontier massacres and a Yiman person, Langton uses her influential platform to advocate for Aboriginal and Torres Strait Islander people. When her great aunt Celia Smith, an organiser of the Federal Council for the Advancement of Aborigines and Torres Strait Islanders, convinced her to work with the council in 1967, Langton was launched into her outspoken career of Aboriginal activism.
Since, she's worked on vital pieces of research and legislation impacting Indigenous people and has held the Foundation Chair of Australian Indigenous Studies at University of Melbourne since 2000. More recently, she's worked on the Voice to Parliament that would recognise First Peoples in the Constitution, permitting them "to have a say in the legislation that affects their lives." To her, upholding Indigenous knowledge and rights goes beyond environmental preservation: It's cultural preservation.

Veena

Sahajwalla
Veena Sahajwalla (undisclosed-present) is an Australian scientist, inventor and professor. Named one of Australia's 100 most influential engineers in 2015 and one of the 100 most innovative in 2016, Sahajwalla is putting New South Wales on a path to a net zero carbon, circular economy. Nicknamed "Queen of Waste", she's worked to repurpose everything from old clothes to beer bottles and abandoned mattresses. Growing up in Mumbai, India, she was introduced to the art of recycling through waste-pickers.
Her most famous invention, "Green Steel", replaces coking coal in steel production with old, shredded tyres. The process is much less carbon-intensive and prevents 2 million tyres from hitting the landfill each year. This, in addition to her numerous other achievements – such as being councillor on the Australian Climate Council and opening the world's first e-waste microfactory on the University of New South Wales's campus – led to her being named Australian of the Year in 2022

Germaine Greer
Germaine Greer (1939-present) is a writer and regarded one of the major voices of the radical feminism movement in the latter half of the 20th century. Born in Melbourne, her 1970 book, The Female Eunuch, made her a household name where she argued the expectation for women to be feminine – in the clothes they wear, in marriage, in having a nuclear family – is what represses them. And so she calls for liberation, for revolution, because this repression cultivates political inaction.
Since then, she's written several other books on feminism, literature and the environment. Of all her ideas and claims, she holds that freedom is the most dangerous, though critics say otherwise. Some of Greer's views of have created controversy, including her views on gender binaries and expressions, rape and the #MeToo movement. While her audacious language, beliefs and controversy have cultivated furore at times, Greer remains a prominent participant in intellectual discourse and debate.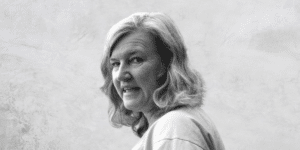 Val Plumwood
Val Plumwood (1939-2008) was an Australian philosopher, activist and ecofeminist. Her work focused on anthropocentrism and discouraging the idea that humans are superior to and separate from nature. This "standpoint of mastery", as she called it, legitimised the "othering" of the natural world, which included women, indigenous and non-humans.
She experienced a major paradigm shift that coloured her opposition to anthropocentrism after she was attacked by a crocodile while canoeing alone at Kakadu National Park. She couldn't believe such a thing was happening to her, a human. She went from being top of the food chain to part of it, having "no more significance than any other edible being." To Plumwood, the flawed mindset of only human life mattering is the root of our planet's degradation. She proposed nurturing the natural world for nature's own good instead of our own, famously questioning, "Is there a need for a new, an environmental, ethic – an ethic of nature?"
---
Get the latest inspiration, intelligence, events & more.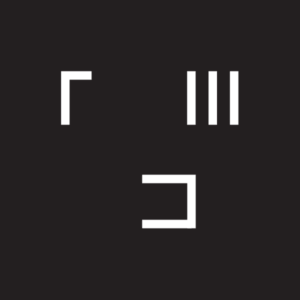 BY
The Ethics Centre
The Ethics Centre is a not-for-profit organisation developing innovative programs, services and experiences, designed to bring ethics to the centre of professional and personal life.
---
You may also be interested in...