Overcoming corruption in Papua New Guinea
Papua New Guinea is known as one of the most corrupt countries in the world.
Yet through delivering ethical leadership training to public officials there, The Ethics Centre is seeing a natural aptitude for ethics that government and corporations are struggling to nurture in Australia.
It has one of the most diverse cultures with over 850 known languages spoken. It is rich in minerals, gas and forestry.
Yet despite its natural wealth, Papua New Guinea suffers the 'paradox of plenty' or 'resource curse'. This is where countries endowed with rich natural resources struggle to make effective use of them and end up with lower levels of economic development than countries without those natural resources. How could this be?
PNG is plagued by what the United Nations Development Program claim to be the most crippling ethical failure in international development: corruption.
Transparency International ranks PNG as one of the most corrupt countries in the world. Its PNG chapter states, "There is massive disrespect for rule of law in Papua New Guinea. Public servants and citizens alike lack the integrity to adhere to proper processes and respectful ways of conduct".
Such assessments may however overlook some important strengths amongst PNG's people, ones which may in time prove instrumental in corruption control.
The Ethics Centre delivers a broad range of ethics educational programs, including one package being delivering to senior PNG Officials, funded by Department of Foreign Affairs and Trade.
Contrary to what some might guess, this training does not lecture participants about what is 'right' and 'wrong'. Instead, it identifies what is meant by 'ethics', what gets in the way of ethical decision making and mechanisms to integrate ethics into the governance of organisations and their various activities.
More research is showing the power of ethical leadership in building strong organisational cultures that are able to resist ethical failure (like corruption) and enhance corporate performance.
The program links personal and organisational ethical frameworks. Different factors are identified as influential to the 'PNG mindset' and decision making of public officials:
Christian values
Clan values
Government values
Global values
At times the training also includes instruction on specific techniques, such as conflicts of interest management and probity reviewing.
Instruction in these skills is growing in demand in Australia and abroad as government and corporations alike search for ways of winning back public trust and confidence.
In contrast to the past problematic approach of corporate leaders to ethics in the West, that is, as non-essential and nice-to-have, PNG officials demonstrated a sophisticated appreciation of the instrumental and social value of ethics in administration.
As facilitators, we learnt much about the ethical dilemmas and challenges confronting PNG officials, often on a scale many Australians would have difficulty comprehending. A person's relationship with a clan, family, profession and government at times present complex dilemmas.
Yet these officials' enthusiasm for honouring all these duties and appreciating their tangible and intangible worth appears undiminished. They appear to have missed the economic rationalist memo. And this is a real strength for PNG, something some commentators may be overlooking.
To help preserve this strength and to take advantage of it in countering corruption and other PNG challenges, The Ethics Centre is talking to potential partners about co-designing content with local officials and developing a train-the-trainer program.
We know local officials are enthusiastic for more of this training, indeed, it was the PNG Department of Personnel Management who requested education in ethical decision making for public servants. The average Net Promotor Score from participants on the program is 88 (of a score between -100 and +100), indicating high levels of satisfaction. We look forward to continuing our work with the Australian Government and the Government and people of PNG on this important initiative.
Lead photo by Stefan Krasowski
---
Get the latest inspiration, intelligence, events & more.
By signing up you agree to our privacy policy
---
You might be interested in…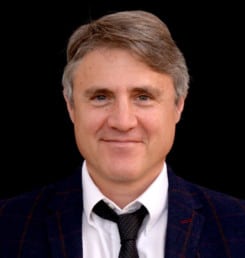 David has worked in the not-for-profit, public and private sectors domestically and internationally for organisations as diverse as the United Nations Development Program, Deloitte, the NSW Independent Commission Against Corruption and Sydney University. He has been an anti-corruption specialist with a number of government agencies and held senior positions responsible for corporate planning, change and internal communications.