How to build a successful culture
Article
Leadership
BY
The Ethics Centre

2 MAR 2020
They say that what gets measured, gets managed (or improved).  But when it comes to measuring corporate culture, that's an idea that needs unpacking.
The corporate sector has traditionally taken a quantitative approach to risk management and governance. Compliance, regulation, risk and legislative frameworks are applied, analysed, audited and reported-on to varying degrees of accuracy and certainty.
Unfortunately, these management mechanisms do not in themselves lead to effective governance as evidenced by a multitude of corporate scandals and collapses. Overconfidence in the science of risk management can lead to faulty corporate governance – and could well lead to disaster.
The art of risk management and governance lies in the capability of directors and executives to navigate and understand the highly complex and unpredictable set of human behaviours and interactions that make up a modern organisation.
The current scientific approach to risk management is insufficient when seeking to mitigate non-financial risks to business success – leaving companies vulnerable to catastrophic levels of exposure. There is now a shift in thinking and an appreciation that the intangible qualities of culture are critical to the issue of risk management and corporate governance.
Can you measure culture?
The subtle aspects of an organisation, such as values, motivations and political dynamics, are difficult to measure, influence and describe, let alone govern effectively. Performance management and processes, culture and engagement surveys, leadership competency assessments and organisational development initiatives are designed to create visibility of these aspects of organisations, but they often fall short by not accounting for the hidden, unspoken and un-self-aware aspects of human agents and the social systems in which they operate.
For over 20 years The Ethics Centre has been developing a unique approach to navigating these complexities – and, in the process, to accurately measure and understand culture.
Our Everest process assesses the level to which an organisation's lived culture, and the actual systems and processes that drive the business, align with their intended ethical framework. Through in-depth exploration and analysis, gaps between the ideal and the actual culture of a business emerge, along with areas where formal systems and behaviours are misaligned to the stated values and principles.
Everest digs far deeper than a standard organisational review, identifying themes that relate to experiences over time and between groups of people, and reflecting them against the organisation's formal policies and procedures. It enables companies to build a climate of trust for clients, shareholders and regulators; to unify employees around a common purpose and encourage values-aligned behaviour; to develop consistency between what you say you believe in and how you act; and to enable consistent decision making. Ultimately reducing the risk of ethical failure and poor decisions.
The Ethics Centre's Everest process is a tried and tested methodology that produces invaluable insights and recommendations for change. In just the past five years, Everest has been deployed to assess the organisational culture of one of Australia's largest banks, a major superannuation fund, a leading energy company, a major telco, a mining company and a wagering company – amongst many others.
Transforming organisations
Whilst most of our clients have chosen to keep their Everest reports confidential, two recent clients – The Australian Olympic Committee and Cricket Australia – elected to publicly release the reports into their organisations.
In both instances, these acts of "radical transparency" acted as a circuit-breaker following periods of widespread negative coverage.  The release of these reports allowed the organisations to re-boot with renewed purpose and energy.
According to Matt Carroll, the widely-respected CEO of the AOC, "the review conducted by The Ethics Centre provided us with the platform to reset the organisation. We are committed to building a culture that is fit for purpose and aligned to our values and principles."
Our report on Cricket Australia – following the infamous ball-tampering incident in 2018 –  ran to 147 pages and contained 42 detailed recommendations. Our key finding was that a focus on winning had led to the erosion of the organisation's culture and a neglect of some important values. Aspects of Cricket Australia's player management had served to encourage negative behaviours.
It was clear, with the release of the report, that many things needed to change at Cricket Australia. And change they did. Cricket Australia committed to enacting 41 of the 42 recommendations made in the report, along with widespread renewal of their executive team and board.
"With culture, it's something you've got to keep working at, keep your eye on, keep nurturing," says CA's chairman Earl Eddings. "It's not: we've done the ethics report, so now we're right."
Most of the corporate collapses and scandals that have occurred lately were not the result of inadequate risk management, poorly crafted strategy or an absence of appropriate policies.  Nor were they caused by incompetence or poorly trained staff.
In almost every case, it is becoming apparent that the causes lay in the psychology, ethics and beliefs of individuals and in an organisational culture that rewards short term value extraction over long term, sustainable value creation.
This misalignment between the espoused purpose, values and principles of an organisation and the real-time decisions being made each day can increase reputational and conduct risk leading to an erosion of trust, disengagement and poor customer outcomes.
Even companies with no burning platform benefit from the rigorous corporate health-check that Everest provides.  To quote Ian Silk, CEO of another Everest client Australian Super:
"In my darkest moments I just wondered if we had all drunk the Kool-Aid, and whether the staff surveys reflected the facts.  So I thought a really good way to test this would be to get The Ethics Centre to come in and do an entirely independent, entirely objective test of the culture and the ethics in the organisation."
If you are interested in discussing any of the topics raised in this article in more depth with The Ethics Centre's consulting team, please make an enquiry via our website.
---
Get the latest inspiration, intelligence, events & more.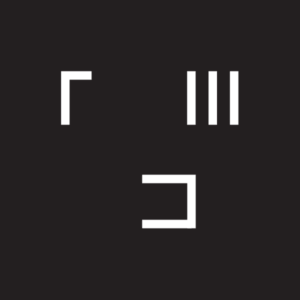 BY
The Ethics Centre
The Ethics Centre is a not-for-profit organisation developing innovative programs, services and experiences, designed to bring ethics to the centre of professional and personal life.
---
You may also be interested in...