Georg Kell on climate and misinformation
Article
Business + Finance
BY
The Ethics Centre

27 SEP 2021
Founder and former Executive Director of the United Nations Global Compact, Georg Kell, sat down with The Ethics Centre's Simon Longstaff to chat about the future of business sustainability for our 'Leading with purpose' series.
Georg Kell reflects on his first interactions with the United Nations Global Impact initiative fondly. "It was the late 90s when globalisation was very much on everyone's lips and the world was embracing openness and the liberal order," he says.
The idea behind the UN Global Compact originated in a speech by then Secretary-General Kofi Annan to the World Economic Forum in the late 1990s. At the time, the UN was already a well-known force in human rights, labour rights, environmental protection and ethics, good governance and anti-corruption, but these core pillars were seldom applied to large corporations.
The speech was called 'The Global Compact' and called on business leaders, in an era of globalisation, to take on more responsibility not just to look for profit but also to build environmental, social, and governance pillars. Popular reaction to the speech led to the official creation of the United Nations Global Compact in 2000, and Georg Kell was named the founding Executive Director.
In his capacity as the Executive Director, Georg Kell was involved in the creation of the Sustainable Development Goals, a blueprint to achieve a better and more sustainable future for all. Kell convened 60 international meetings with the corporate community to flesh out their desired goals and settled on a list of 12, which has now been increased to 17. The goals address the global challenges humanity faces including: climate change, poverty, inequality, environmental degradation, peace and justice.
The 17 sustainable development goals:
End poverty in all its forms everywhere
End hunger, achieve food security and improved nutrition
Ensure healthy lives and promote wellbeing for all ages
Ensure inclusive and equitable quality education for all
Achieve gender equality and empower all women and girls
Ensure availability and sustainable management of water and sanitation for all
Ensure access to affordable, reliable, sustainable and modern energy for all
Promote sustained, inclusive and sustainable economic growth
Build resilient infrastructure
Reduce inequality within and among countries
Make cities and human settlements inclusive, safe and resilient
Ensure sustainable consumption and production patterns
Take urgent action to combat climate change and its impacts
Conserve and sustainably use the oceans
Protect, restore and promote sustainable use of terrestrial ecosystems
Promote peaceful and inclusive societies for sustainable development
Strengthen the means of implementation and revitalise the Global Partnership for Sustainable Development.
Kell admits it was a difficult task to convince business leaders representing different countries and backgrounds to sign onto the same goals, but says, regardless of culture and history, most people have similar interests. "No mother wants her daughter to go into forced prostitution. No father wants his son to be shot on a useless battlefield. Humanity has common aspirations. I think it is very important that we uphold those ideas that we stand by and do not give in."
"For me the Global Compact principles are normative in nature. They are behavioural. They are a minimum floor, on which one should build, one should never go beneath it. It should never violate principles. You should not be corrupt. You should not employ child labour. You should not discriminate. We should not be complicit in human rights abuses."
AUDIO: Listen to Georg Kell chat about the conception of the Sustainable Development Goals.
Georg Kell is optimistic about the climate.
"The world is moving very fast. And I do believe you're standing now at the crossroad of a new tone. I take heed for example from the fact that both China and the new US administration and the European Union and Japan, and a number of other countries, now have a long term vision about climate change. Through the common threat posed we now have an opportunity to find a solution. I do believe we can and will discover a lot of commonality and common interest. So, there's a new chance for a new beginning. I see many positive ripple effects including rediscovering the power of collaboration."
Georg Kell is less optimistic about the dissemination of information.
"Nothing is assured in terms of rediscovering trust through truthful and honest information. That remains a big ongoing challenge and we all were a bit disappointed with the internet freedom. It didn't necessarily advance, just the right courses, as we would perceive it, but it also enabled all sorts of conspiracies and niche thinking. But I do believe that events then rectify such mistakes, so to speak, when they come off the path. So it's an opportunity for a renewal of basic belief systems. We have a chance to reload again. And unfortunately, we have to rediscover and relearn all the time. Unfortunately, that's probably the destiny of our life. I do believe we have a constant duty to rediscover and relearn. And that will never go away."
"Every citizen. Every organisation has a fundamental role to play in social development in society, and business with its significant influence and power has an appropriate important responsibility to play."
Georg Kell hopes businesses take the opportunity to learn before crises occur.
Georg Kell says that in all his experience working in many different corporations he has actually come to appreciate a crisis situation, because he appreciates when a corporation is willing to rethink their position. However, he wishes that willingness also existed in the absence of a crisis. "Often when corporations learn from a crisis they emerge even stronger," Kell says. "It's easy to measure the costs of doing things wrong – reputational damage, stock prices go down – but it's far more difficult to convince people of the benefits of getting a choice."
According to Kell, businesses should take the time to reflect and question the purpose of what they're doing and where they're headed on a regular basis, without waiting for a crisis to occur.
AUDIO: Listen to Georg Kell talk about crisis management.
Georg's advice for future business leaders:
Pause, step back, reflect.
Find a long-term view that you feel inwardly comfortable with.
Make sure you have all the competencies and then go for it with full dedication. 

AUDIO: Listen to the full podcast here.
Georg Kell is the founder and former Executive Director of the United Nations Global Compact. He is also the Chairman of Arabesque Partners, a technology company that uses AI and big data to assess sustainability performance relevant for investment analysis and decision making.
This episode was made possible with the support of the Australian Graduate School of Management, in the School of Business, at the University of New South Wales. Find out more about other conversations in the Leading with Purpose podcast.
---
Get the latest inspiration, intelligence, events & more.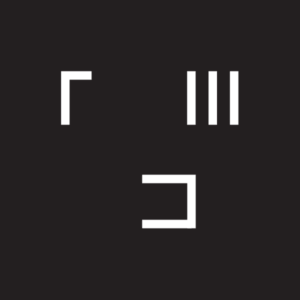 BY
The Ethics Centre
The Ethics Centre is a not-for-profit organisation developing innovative programs, services and experiences, designed to bring ethics to the centre of professional and personal life.
---
You may also be interested in...